How to Build a Remote Team
Building and running a remote workforce might be a relatively new trend but it's one that's set to continue.
Apple, Cisco, and Dell are just some of the multinational companies who manage a conventional team as well as a remote team whilst Basecamp, Buffer, Invision, Time doctor, and Zapier are just a few of the companies who operate with an entirely remote team.
Whilst operating a business with a remote team has its benefits (lower turnover costs, access to global talent, and generally happier and more productive workers) it also has its challenges that simply don't arise when running a traditional office workforce. However, with plans in place, you too can build and run a successful remote team whether you're a start-up, an agency, or a large enterprise.
Building a Remote Team
A TINYPulse study reported that 91% of remote workers are more productive than traditional office workers – This is great news for business owners, however, to get that high-level of output you have to hire the right team members.
No matter whether you're hiring through a platform such as Upwork, using Facebook groups, or letting people know there's a job opening by traditional means, finding high-quality and skilled remote workers can be the most time-consuming part of creating a remote team but it's a process that cannot be rushed.
The Hiring Process
You may not be able to hold interviews in the same building, but you can and should hold face-to-face interviews with a video call. This will enable you to see the candidate's body language and determine their genuine interest, passion, and eagerness as well as test how they react under pressure.
Skill assessment tools can be utilized whether using internal tools offered by Upwork or the stand-alone website Eskill. It's also common practice to set a relevant small task (whether paid or unpaid) to see if the candidate can complete it as you would expect.
What to look for in an individual:
Self-motivated – You need to seek out the people who are driven, passionate, and get things done when they say they will, without you chasing them. Whether they're juggling work and family life or are seeing the world, a 'doer' will not let you down when it comes to meeting deadlines.
Can Think for Themselves – After the initial on-boarding stage, you will still need to give general guidance and perhaps assign tasks but the worker should be savvy enough to think for themselves, working towards expectations, finding solutions to problems, and generally be able to work without constant supervision.
Strong Communication Skills – Hire people who are clear and transparent (and honest) when communicating with you whether that's when speaking on a call or writing an email. When someone takes 3 days to respond to a question and then fails to answer what you needed to know, they're not the right person for your team!
Other Things To Consider:
Language and Location: Does your candidate speak your language fluently? How good are they at writing and speaking your language? If they're not fluent or nearly fluent, you will have communication problems which will cause delays and misunderstandings.
Do you need to be able to hold live discussions / meetings? Don't hire workers in time-zones with more than an 8 hour time difference if you need to get everyone together on a call.
Holidays - When you have workers dotted across the globe you have to be aware of foreign holidays and how this will affect workflow, then plan accordingly. For example, if you're in the U.S, you probably take it for granted that Thanksgiving and Christmas will be days off work that you spend with loved ones but Thanksgiving doesn't feature elsewhere in the world and even within Europe Christmas and Easter are celebrated on different days – This is before you start to work out key holidays and festivals across Asia and beyond.
Running a Remote Team
With team members hired you might think that it'll be plain sailing from here on out. In some cases, that's true, especially over time when everyone knows what they're doing but you have to keep the remote work team machine well oiled.
Remote workers need to understand their responsibilities, know what they need to work on and have clear deadlines but you don't want to micromanage them - Flexible hours with firm deadlines are the key to success for remote teams.
Buffer ran a survey in 2018 of remote workers with 43% of people saying that having a flexible schedule was the biggest benefit to working remotely, 15% of people said that spending time with their family was the most important benefit of working remotely and 12% said the ability to travel was most important to them.
Guidelines and Documentation
Every new member has to learn drill when working in a new office space, right? It's the same for a virtual team but requires more care and attention to detail as your new worker can't lean back in their chair to ask their neighbor how xyz works and get an instant answer.
Setup a smooth onboarding process with guidelines and documentation explaining company vision, policies, and processes, tools, organization, and of course what is expected of them and what they need to be working on.
Make sure you have this in place before your new team member starts! Guidelines increase productivity but don't overwhelm them with documents, you might be able to point them to a video that outlines the company culture rather than have them read through 101 pages of boring text!
Setting Your Team Up For Success with Tools
There are now so many tools made specifically to help remote teams connect and keep projects on track. Trello, Asana, and to some extend Evernote, enable team members to see what tasks they need to work on, to update colleagues of their progress, and to keep track of notes/discussions.
Time tracking tools such as Time Doctor and Tickspot shouldn't be overlooked either. These ensure your remote team are getting paid for what they're meant to be doing – A must when paying by the hour rather than by the project but time tracking also allows you to review performance whilst allowing the team to feel that they're in charge of their work hours whilst also eliminating distractions. Time tracking also makes payroll a lot easier!
Keeping Communication On Track
Choose how you will communicate with your team and when - When you need to communicate with your team via instant messenger, Slack, Flock, and HipChat do the job allowing you to segment chats into different categories so that team members only see the conversations that are relevant to them. Need to get the whole team onto a call to discuss strategy over the next month? Skype, Google Hangouts, and Zoom all allow you to hold group meetings with conference video calling.
Without set work hours and with a team dotted across the globe, communication gaps are going to be normal but you (and they) shouldn't feel expected to be available to deal with work queries 24/7 just because technology makes you always connected. Set expectations and boundaries of when you will reply and how people can get hold of you in an emergency.
Always remember to choose your words carefully as without the visual clue of body language, and also when you have non-native English speakers on the team, what you say or type in jest could easily offend someone. It's best to keep your tone neutral and use simple words, don't try to alter your language depending on which team member you're talking to and use emoticons when needed – A smiley face at the end of a message means you're happy so they're happy.
Growing a Team/Company Culture
Just because people are working alone, doesn't mean they need to feel alone. Encourage the team to get to know each other and form bonds no matter if you're a team of 2 or 200. Ask people what their interests are, what they're doing for the weekend, have them share information about their traditions and cultures during holiday/festival time, encourage people to ask for and share their top travel tips, what they listen to while they work, the view from their window....
Hold weekly or monthly video calls so that people can discuss ideas, share their achievements, get help on any issues, whilst also remembering what everyone looks like in real life since that profile picture on the group chat might be outdated!
Keeping Your Team Happy and Loyal
Reliable and talented remote workers take some finding so when you have someone who is worth their weight in gold you want to have them stay onboard – That's where incentives come in! Generous benefits whether that's a bonus, a voucher, or the ability to rise up the virtual ladder to reach new job title and payment level inspires loyalty and boosts motivation.
Positive feedback also works wonders to boost morale, let your team know when they're doing a great job and be sure to be specific on what they did good, how they have helped you/the company so that they feel valued.
Looking to build a remote team this year?
If you're serious about starting a remote team, Running Remote Conference is a great conference designed to teach you next-level, actionable strategies and tactics you can utilize the very next day to manage & grow your remote team. Running Remote is the largest event for practical advice from leading CEO's, Founders, and Project Managers who build and manage remote teams. Topics will cover hiring practices, financial management, company culture, collaboration tools and lots more.

Thinking of Joining in 2019?
The founders of Running Remote were kind enough to offer a special discount code for the readers of this blog. Use the following promo code and get 20% off your order: nomadsecrets
***
*To obtain more inspiration and motivation to achieve your goals, you definitely want to check out my extensive list of growth goals. This page contains SMART goal ideas that can help you establish new aspirations and attain greater heights in your personal growth journey. I utilized this page myself to create my own list of 100 life goals, which I dedicated a decade to pursuing.
Chief Editor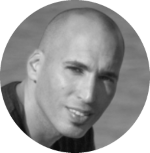 Tal Gur is an author, founder, and impact-driven entrepreneur at heart. After trading his daily grind for a life of his own daring design, he spent a decade pursuing 100 major life goals around the globe. His journey and most recent book, The Art of Fully Living, has led him to found Elevate Society.