Richard Branson, a name and face a recognized in almost every corner of the world, is a source of great inspiration for all those who have been dispirited by the conventions of society.
If Richard Branson, a business tycoon worth more than four billion dollars today, had let the fire within him flicker off because his teachers told him he was incapable of achieving anything by virtue of his poor academic performance, Virgin, one of the biggest and most diverse corporations, would not exist.

ELEVATE
Free Resource: A step-by-step blueprint to help you set and realize big dreams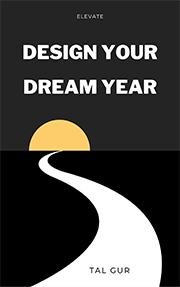 I read Branson's book, Losing-My-Virginity, almost without stopping and it was probably one of the best biographies I have read. In this post I'll share some of the lessons I've learned from Branson's truly inspiring story.
Richard Branson Life Story
Richard Branson didn't become successful overnight. His resume as a young man didn't make a great impression: He suffered from dyslexia and had difficulty in reading and understanding certain concepts. His reading and math skills were poor and he left high school at sixteen.
What the school system failed to notice was Branson's exemplary interpersonal skills. Richard easily connected to people, heart to heart, and it is this skill that later laid the foundation for his uber successful business ventures.
Frustrated with the treatment meted out to him, and moved by the student revolutions raging in the 1960s when he was in college, Richard launched a student newspaper, "The Student", alongside his friend Johnny Gems.
The Student was a hit, with members of Parliament, rock stars, bigwig actors and highly respected intellectuals contributing their writings to the paper. "I predict you will either go to prison or become a millionaire," said Richard's college principal of him, congratulating him on the success of his newspaper.
Branson always recognizes opportunities when they cruise by him, and it was this innate business knack that helped him lay the foundation to what is today one of the world's best known brands. In 1970, the British Government had abolished the Retail Price Maintenance Agreement, but major music stores refused to lower the price of their ware. Branson started a mail order discount music records business that progressed like wildfire.
The first chapter in the glorious story of Virgin is young Branson's decision to set up the recording studio Virgin Records, fueled by the success of his discount records venture. The name "Virgin" was coined by a colleague who explained that they were all virgins in business, and thus the name was apt. Mike Oldfield's instrumental compositions Tubular Bells topped charts in 1973, and stayed on the UK charts for almost 250 weeks.
Richard Branson is known for his boldness, be it his appetite for adventure sports, or for his unconventional business methods. Soon after the launch of Virgin Records, Branson signed on the controversial Sex Pistols, and went on to gain appreciation for publishing avant-garde works like that of Faust and Can. And thereon began a series of trend-setting achievements in the musical world.
Today, Virgin is a brand whose assortment of businesses includes airways, publishing and distributing books, music supermarkets, credit cards, holiday planning, fitness clubs and recently, countering global warming.
The empire called Virgin Group is made of 200 companies that function independently with different boards. However, all these companies have something in common: the collective knowledge and experience.
Lessons from Richard Branson's Story
Richard was courageous, imaginative and determined and these are some of the qualities that led to his success. What is more significant is that it is his personal traits that went unnoticed by the uni-dimensional exams of the educational systems that contributed to his meteoric rise to fame.
His self-confidence, refusal to give in and readiness to challenge largely accepted norms became the fertile grounds on which success blossomed.

ELEVATE
Free Resource: 1000+ SMART goal ideas to inspire you create your life goals list.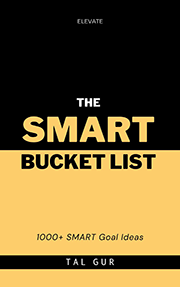 "For me business is not about wearing suits, or keeping stockholders pleased. It's about being true to yourself, your ideas and focusing on the essentials." This is the outlook Richard had on his business.
This is not to say that the man never second guesses himself or doubts his decisions at times. What counts is that he never let self-doubt hinder him from trying, and he refused to let stigmas of the society pull him down. His achievements were borne of the faith he had in himself, and no amount of ridicule could rob him of that faith.
If a man suffering from dyslexia could go on to found a megabrand with a plethora of businesses beneath its umbrella, than others can overcome their obstacles and emerge victorious, too.
It is the individual who decides what he/she is capable of, not society.
***
Richard Branson Short Biography
Richard Branson is an English businessman, investor, and philanthropist. He is the founder of the Virgin Group, which controls more than 400 companies in various fields, including music, transportation, and health. He was born in London in 1950 and began his career as a businessman in the 1970s with the launch of a mail-order record business, which eventually grew into the Virgin Records music label.
In 1984, Branson founded Virgin Atlantic Airways, which has since grown into one of the largest international airlines in the world. He has also established other successful ventures under the Virgin brand, including Virgin Trains, Virgin Mobile, and Virgin Galactic. In addition to his business ventures, Branson is also known for his adventurous spirit and has made several high-profile attempts at record-breaking feats, including crossing the Atlantic and Pacific oceans by hot air balloon.
Branson is known for his charismatic and unconventional approach to business, and is considered one of the most successful and influential entrepreneurs of our time. He is also active in philanthropy, and has established several charitable foundations, including the Virgin Unite foundation, which aims to improve the lives of people around the world through entrepreneurship and sustainable business practices.
He is also a prominent advocate for environmentalism and alternative energy and he is also known for his adventurous spirit and his high-profile stunts
Richard Branson Fast Facts
* Richard Branson was born on July 18, 1950 in Blackheath, London, England.
* He began his career as a businessman in the 1970s with the launch of a mail-order record business, which eventually grew into the Virgin Records music label.
* In 1984, Branson founded Virgin Atlantic Airways, which has since grown into one of the largest international airlines in the world.
* He has also established other successful ventures under the Virgin brand, including Virgin Trains, Virgin Mobile, and Virgin Galactic.
* Branson is known for his adventurous spirit and has made several high-profile attempts at record-breaking feats, including crossing the Atlantic and Pacific oceans by hot air balloon.
* He has set several world records in hot-air ballooning, including a transatlantic crossing of the Atlantic Ocean in 1987
* He is considered one of the most successful and influential entrepreneurs of our time.
* He is also active in philanthropy, and has established several charitable foundations, including the Virgin Unite foundation, which aims to improve the lives of people around the world through entrepreneurship and sustainable business practices.
* He is also a prominent advocate for environmentalism and alternative energy.
* He has been awarded several honors for his business and entrepreneurial achievements, including a knighthood in 1999.
* He is also the author of several books, including the autobiography "Losing My Virginity" and the business guide "Business Stripped Bare."
Richard Branson Highlights
Early Years and Family Background
Richard Branson was born in Blackheath, London, to Edward James Branson and Eve Huntley Flindt. He came from a family with a diverse heritage, including his great-great-great-grandfather, John Edward Branson, who moved to India in 1793, establishing a lineage with connections to South Asia. His grandfather, Sir George Arthur Harwin Branson, held a prestigious position as a judge of the High Court of Justice and a Privy Councillor. Branson grew up with two younger sisters, Lindy and Vanessa, and his family's history included a mix of legal, ballet, and entrepreneurial pursuits.
Education and Challenges
Branson's education journey started at Scaitcliffe School and Cliff View House School, before he moved on to Stowe School in Buckinghamshire. Struggling with dyslexia and academic challenges, he received a less than promising forecast from his school's headmaster, who suggested he would either end up in prison or achieve immense success. Branson's openness about his learning differences and his parents' unwavering support laid the groundwork for his future endeavors. His mother's entrepreneurial spirit and accomplishments further inspired him.
Beliefs and Worldview
Branson's beliefs were shaped by his atheism and a strong belief in evolution. He expressed his admiration for humanitarian efforts while maintaining his skepticism about the existence of God. In a 2011 interview, he expressed his desire to believe but found comfort in understanding the world through a secular lens.

ELEVATE
Free Resource: A step-by-step process for a better relationship with social media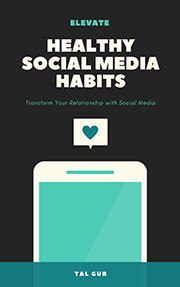 Emergence in Business
Branson's entrepreneurial journey began with a series of ventures, starting with a failed attempt to sell Christmas trees and budgerigars. He then co-launched a magazine called "Student" in 1966 alongside Nik Powell. Although the magazine faced challenges initially, it grew in importance and became a cornerstone for Branson's future business ventures. He used the platform to advertise popular albums, a strategy that propelled his record sales. His ability to offer records at lower prices than established retail outlets like WHSmith helped him gain traction.
Record Business and Challenges
Branson eventually established a record shop on Oxford Street in London and continued to expand his music-related ventures. In 1971, he faced legal scrutiny in connection with selling records classified as export stock. To resolve the issue, he agreed to repay unpaid purchase tax and a substantial fine. His parents' support was crucial during this period, as they re-mortgaged their family home to contribute to the settlement.
1972–1980: Founding of Virgin Records
Richard Branson launched the record label Virgin Records in 1972 with Nik Powell, using money from his record store. The name "Virgin" was suggested by an employee due to their newness in business. Branson established The Manor Studio, a residential recording studio, and released Mike Oldfield's debut album Tubular Bells, which became a best-seller. Virgin Records signed notable artists like the Sex Pistols, Rolling Stones, and Peter Gabriel, becoming the world's largest independent record label. Branson's net worth grew to £5 million by 1979, and Virgin Records expanded internationally in the following year.
1981–1987: Package holiday industries and Virgin Atlantic
Branson entered the airline industry by chartering a plane when his flight was canceled in 1981. He later founded Virgin Atlantic, Virgin Cargo, and Virgin Holidays. In 1984, he purchased the gay bar Heaven. During the 1980s, he engaged in various ventures, including producing a novelty record and establishing airlines and holiday services.
1988–2000: Telecoms ventures, railways, and worldwide impact
Branson sold Virgin Records to EMI in 1992 and created V2 Records in 1996. He ventured into European short-haul aviation with Virgin Express and won railway franchises, founding Virgin Trains. Disputes with British Airways led to legal actions and settlements. He launched Virgin Mobile in 1999 and Virgin Blue airline in Australia in 2000.
2001–2007: Entry into space travel and Virgin Media
In 2004, Branson founded Virgin Galactic for suborbital space tourism. He diversified further, involving Virgin Group in various industries, including health, media, and space travel. Branson made social and environmental commitments, investing in eco-friendly fuels and pledging profits from Virgin Atlantic and Virgin Trains for research on environmentally-friendly fuels. He launched Virgin Media in 2007 and engaged in other ventures like Virgin Comics, Virgin Animation, and Virgin Health Bank.
2008–2019: Hotels, healthcare, and charitable influence
Branson expanded Virgin Group into healthcare, aviation, and space travel. Virgin Healthcare launched clinics with both conventional and alternative therapies. He invested in Formula One and established Virgin Hotels. Branson engaged in charity efforts, founded Virgin Earth Challenge for climate change solutions, and invested in drone technology. He ventured into rail services, launched Virgin Trains East Coast, and expanded his investment in space travel and other sectors.
Richard Branson & World Records
1998: In 1998, Richard Branson embarked on an ambitious attempt at an around-the-world balloon flight alongside Steve Fossett and Per Lindstrand. However, this effort ended in the Pacific Ocean on December 25th of that year. Branson had a history of world record attempts, starting from 1985 when he pursued the fastest Atlantic Ocean crossing by ship in the Virgin Atlantic Challenger. In 1986, he succeeded in breaking the record by two hours with sailing expert Daniel McCarthy. A year later, his hot air balloon named Virgin Atlantic Flyer successfully crossed the Atlantic. Branson's journey continued in January 1991 when he set a new record by crossing the Pacific from Japan to Arctic Canada in a balloon covering 6,700 miles with a speed of 145 miles per hour.
1995-1998: From 1995 to 1998, Branson, along with Per Lindstrand, Vladimir Dzhanibekov, Larry Newman, and Steve Fossett, attempted to circumnavigate the globe by balloon. Although they achieved a record-breaking flight from Morocco to Hawaii in late 1998, they fell short of completing a global flight before Bertrand Piccard and Brian Jones succeeded in doing so in March 1999.
2004: In March 2004, Branson achieved another world record, this time by traveling from Dover to Calais in a Gibbs Aquada, an amphibious vehicle, in just 1 hour, 40 minutes, and 6 seconds. This marked the fastest crossing of the English Channel in such a vehicle, breaking the previous record of six hours. His achievement attracted attention, including attempts by others to surpass his accomplishment.
2008: In September 2008, Branson made an unsuccessful attempt at an eastbound record crossing of the Atlantic Ocean under sail in the 99-foot sloop Virgin Money. Despite facing challenges such as strong gales and massive waves, the attempt was cut short when a 'monster wave' caused significant damage to the boat. The voyage eventually continued to St. George's, Bermuda.
Richard Branson Relationships
In 1972, Richard Branson married Kristen Tomassi, but their marriage ended in divorce by 1979, with no children resulting from the union. In 1976, he met Joan Templeman, sparking the beginning of a significant relationship. During their time together, three children were born: a daughter named Clare Sarah in 1979, tragically passing away only four days after birth; followed by another daughter named Holly in 1981, and a son named Sam in 1985. The relationship with Templeman eventually led to their marriage in 1989 on Necker Island.
Television, Film, and Print
Branson's ventures weren't limited to the world of record-breaking attempts. He made notable appearances on television shows, often playing himself. He guest-starred on various shows including Friends, Baywatch, Birds of a Feather, and Only Fools and Horses. Branson also appeared in music videos and reality shows. He starred in the reality television show "The Rebel Billionaire: Branson's Quest for the Best" in 2004. Additionally, Branson made cameo appearances in movies like "Around the World in 80 Days" (2004), "Superman Returns" (2006), and "Casino Royale" (2006). His public profile made him a subject of satire and caricature in various media forms. Branson's interests extended to space exploration and pop culture. He named his new spaceship VSS Enterprise after Star Trek spaceships and even offered actor William Shatner a ride on the inaugural space launch of Virgin Galactic. Branson also made appearances in interviews and shows, adding to his reputation as a prominent and multifaceted public figure.
Political & Humanitarian initiatives
1990s: The Elders Initiative and ICMEC
In the late 1990s, Richard Branson and musician Peter Gabriel discussed a concept with Nelson Mandela to create a group of leaders focused on resolving global conflicts. In 2007, Mandela officially announced the formation of this group, called The Elders, aimed at tackling challenging global issues. The organization was backed by donors, including Branson and Gabriel, with Kofi Annan and Gro Harlem Brundtland leading the initiative. In 1999, Branson also became a founding sponsor of the International Centre for Missing & Exploited Children (ICMEC), a venture dedicated to locating missing children and combating child exploitation. Branson's commitment to this cause was fueled by his mother Eve, who was a founding member of ICMEC's board.
2000s: Climate Solutions and Entrepreneurship Support
During the 2000s, Branson directed his efforts towards addressing climate change through the Carbon War Room initiative, which sought sustainable solutions for sectors like shipping, energy efficiency, and aviation. He believed entrepreneurs had a vital role to play in transitioning to a post-carbon economy. Additionally, Branson established Virgin Startup, an organization aiding young entrepreneurs aged 18 to 30 in the UK by providing loans and support. He also initiated the Branson School of Entrepreneurship in partnership with Virgin Unite and entrepreneur Taddy Blecher, focusing on empowering startups and micro-enterprises in South Africa.
2010s: Advocacy and Humanitarian Work
Branson's philanthropic activities continued to expand in the 2010s. He participated in the Global Zero campaign, advocating for the worldwide elimination of nuclear weapons. He also joined the Broadband Commission for Digital Development, a UN initiative striving for universal broadband access. Branson served on the Global Commission on Drug Policy and used his influence to promote more humane drug laws. He also vocalized his opposition to human rights violations, condemning Uganda's "anti-homosexuality bill" and supporting campaigns against wildlife poaching and trafficking.
2020s: Advocacy and Opposition to the Death Penalty
In the 2020s, Branson's advocacy efforts persisted. He campaigned against capital punishment, asserting that the death penalty had no place in the world and participating in efforts to prevent executions in countries like Singapore. He also spoke out against the killing of journalist Jamal Khashoggi, suspending his advisory role in a Saudi tourism project. Branson remained committed to supporting initiatives like the United24 fundraising platform, aiming to make a positive impact.
Climate Change Pledge and B Team
Branson's commitment to addressing climate change was evident in his pledge to invest $3 billion over a decade toward combating global warming. However, some critics noted that his contributions fell short of the original goal. He also co-founded the B Team, a nonprofit organization comprising business leaders committed to promoting sustainable practices, human rights, diversity, and responsible tax practices in the corporate world.
Political Engagements
Branson's involvement in politics included roles like the "litter Tsar" appointed by Margaret Thatcher and his support for the UK Labour Party during the 1997 General Election. He expressed opinions on various issues, advocating for drug decriminalization and British membership in the European Union. He supported Hillary Clinton in the 2016 US presidential election and openly criticized controversial actions such as the Philippine drug war. Branson's engagement in political discourse often centered around his values of compassion, human rights, and responsible governance.
What is Richard Branson famous for?
Branson is particularly well-known for his involvement in the following areas:
1. Virgin Records: Branson's first major success came with the establishment of Virgin Records in the early 1970s. The label signed iconic artists like the Sex Pistols and the Rolling Stones. Branson's unique marketing tactics and willingness to take risks helped establish Virgin Records as a significant player in the music industry.
2. Virgin Atlantic Airways: In 1984, Branson founded Virgin Atlantic Airways, an airline that challenged established industry players with its innovative services and customer-centric approach. The airline introduced features like in-flight entertainment and comfortable seating, disrupting the traditional airline business model.
3. Virgin Mobile: Branson extended his business empire to the telecommunications industry by launching Virgin Mobile in 1999. This venture brought his brand's innovative and customer-friendly approach to the mobile phone market.
4. Virgin Galactic: Branson has also been at the forefront of the commercial spaceflight industry. Virgin Galactic, established in 2004, aims to offer suborbital spaceflights to tourists. The company represents Branson's ambition to make space travel accessible to the public.
5. Entrepreneurial Spirit: Branson's larger-than-life personality, adventurous spirit, and unconventional business strategies have made him a public figure and symbol of entrepreneurship. He often embarks on ambitious projects and publicity stunts, such as attempting world records, crossing oceans in balloons, and attempting to circumnavigate the globe in a hot air balloon.
6. Social Initiatives: Branson has been involved in various philanthropic and social initiatives. He founded the Virgin Earth Challenge to encourage innovative solutions for climate change and invested in renewable energy projects. He also established The Elders, a group of global leaders working for peace and human rights.
7. Personal Brand: Beyond his business ventures, Branson's charismatic and approachable public persona has made him a recognizable figure in popular culture. His media appearances, books, and motivational talks have contributed to his status as a well-known figure worldwide.
Richard Branson Best Quotes
"You don't learn to walk by following rules. You learn by doing, and by falling over." (Meaning)
"Overcoming fear is the first step to success for entrepreneurs. The winners all exemplify that, and the hard work and commitment they have shown underlines what is needed to set up a business." (Meaning)
"My attitude has always been, if you fall flat on your face, at least you're moving forward. All you have to do is get back up and try again."
"Those who know me know I'm passionate about lists, and top of my list of priorities is my family. My wife Joan and I do not consider our legacy to our children to be wealth or fame but the opportunity to pursue happiness by following their own path."
"Right now I'm just delighted to be alive and to have had a nice long bath."
"From my very first day as an entrepreneur, I've felt the only mission worth pursuing in business is to make people's lives better."
"I believe in benevolent dictatorship provided I am the dictator."
"My interest in life comes from setting myself huge, apparently unachievable challenges and trying to rise above them."
"Too many people measure how successful they are by how much money they make or the people that they associate with. In my opinion, true success should be measured by how happy you are." (Meaning)
"A complaint is a chance to turn a customer into a lifelong friend. I say that seriously, not as some press release baloney." (Meaning)
"I was dyslexic, I had no understanding of schoolwork whatsoever. I certainly would have failed IQ tests. And it was one of the reasons I left school when I was 15 years old. And if I - if I'm not interested in something, I don't grasp it."
"More businesses should be following Apple's stance in encouraging more investment in sustainability."
"Lightning is something which, again, we would rather avoid."
"We have teams of people working on electric cars. So you never know - you may find Virgin competing with the Tesla in the car business as we do in the space business."
"An important priority for me is a business must get their own house in order. Be or become an agent of positive change in your own enterprise and adopt responsible practices to eliminate the risks that often lie at the root of inequality and poverty."
"There's no point in starting a business unless you're going to make a dramatic difference to other people's lives. So if you've got an idea that's gonna make a big difference to other people's lives, then just get on and do it."
"If you want to be a Millionaire, start with a billion dollars and launch a new airline." (Meaning)
"Do not be embarrassed by your failures, learn from them and start again." (Meaning)
"I've been very passionate about renewable energy for many years, particularly solar energy and its capacity to bring abundant clean, sustainable energy to millions around the globe."
"Treat failure as a lesson on how not to approach achieving a goal, and then use that learning to improve your chances of success when you try again. Failure is only the end if you decide to stop."
"On one of my last days at school, the headmaster said I would either end up in prison or become a millionaire. That was quite a startling prediction, but in some respects, he was right on both counts!"
"By putting the employee first, the customer effectively comes first by default, and in the end, the shareholder comes first by default as well." (Meaning)
"To me, business isn't about wearing suits or pleasing stockholders. It's about being true to yourself, your ideas and focusing on the essentials."
"A passionate belief in your business and personal objectives can make all the difference between success and failure. If you aren't proud of what you're doing, why should anybody else be?"
"Can you imagine what a different world we will live in when businesses do what's right for the communities and the environment in everything they do?"
"I have always believed that the way you treat your employees is the way they will treat your customers."
"I never get the accountants in before I start up a business. It's done on gut feeling, especially if I can see that they are taking the mickey out of the consumer."
"A business has to be involving, it has to be fun, and it has to exercise your creative instincts."
"Clients do not come first. Employees come first. If you take care of your employees, they will take care of the clients."
"The best way to become a successful entrepreneur is to find a need in the market and fill it."
"The brave may not live forever but the cautious do not live at all."
"My general attitude to life is to enjoy every minute of every day. I never do anything with a feeling of, 'Oh God, I've got to do this today.'" (Meaning)
"All you have in business is your reputation - so it's very important that you keep your word." (Meaning)
"Business opportunities are like buses, there's always another one coming." (Meaning)
"A good leader doesn't get stuck behind a desk." (Meaning)
"The true cost to the world of a burger is far greater than the money you hand over to buy it." (Meaning)
"Fun is one of the most important - and underrated - ingredients in any successful venture. If you're not having fun, then it's probably time to call it quits and try something else." (Meaning)
"Business isn't about wearing suits or pleasing stockholders. It's about being true to yourself, your ideas and focusing on the essentials." (Meaning)
"Being a good listener is absolutely critical to being a good leader; you have to listen to the people who are on the front line." (Meaning)
"Starting your own business isn't just a job - it's a way of life." (Meaning)
"If you fall flat on your face, at least you're moving forward. All you have to do is get back up and try again." (Meaning)
"Material things are delightful, but they're not important." (Meaning)
"Failure is only the end if you decide to stop." (Meaning)
"One thing is certain in business. You and everyone around you will make mistakes." (Meaning)
"If you want to be more productive, then start at the start: get there on time. Whether it is a meeting, a flight, an appointment or a date" (Meaning)
"From a young age, I learned to focus on the things I was good at and delegate to others what I was not good at." (Meaning)
"It's a common misconception that money is every entrepreneur's metric for success. It's not, and nor should it be." (Meaning)
"Most people would assume my business success, and the wealth that comes with it, have brought me happiness. But I know I am successful, wealthy, and connected because I am happy." (Meaning)

***
* The editor of this short biography made every effort to maintain information accuracy, including any quotes, facts, or key life events. If you're looking to expand your personal development, I recommend exploring other people's life stories and gaining inspiration from my collection of inspiring quotes. Exposing yourself to different perspectives can broaden your worldview and help you with your personal growth.
Chief Editor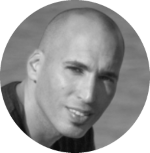 Tal Gur is an author, founder, and impact-driven entrepreneur at heart. After trading his daily grind for a life of his own daring design, he spent a decade pursuing 100 major life goals around the globe. His journey and most recent book, The Art of Fully Living, has led him to found Elevate Society.