Challenging Conventions – Lessons from Richard Branson's Story
Richard Branson, a name and face a recognized in almost every corner of the world, is a source of great inspiration for all those who have been dispirited by the conventions of society.
If Richard Branson, a business tycoon worth more than four billion dollars today, had let the fire within him flicker off because his teachers told him he was incapable of achieving anything by virtue of his poor academic performance, Virgin, one of the biggest and most diverse corporations, would not exist.
I read Branson's book, Losing-My-Virginity, almost without stopping and it was probably one of the best biographies I have read. In this post I'll share some of the lessons I've learned from Branson's truly inspiring story.
Richard Branson Story
Richard Branson didn't become successful overnight.
His resume as a young man didn't make a great impression: He suffered from dyslexia and had difficulty in reading and understanding certain concepts. His reading and math skills were poor and he left high school at sixteen.
What the school system failed to notice was Branson's exemplary interpersonal skills. Richard easily connected to people, heart to heart, and it is this skill that later laid the foundation for his uber successful business ventures.
Frustrated with the treatment meted out to him, and moved by the student revolutions raging in the 1960s when he was in college, Richard launched a student newspaper, "The Student", alongside his friend Johnny Gems.
The Student was a hit, with members of Parliament, rock stars, bigwig actors and highly respected intellectuals contributing their writings to the paper. "I predict you will either go to prison or become a millionaire," said Richard's college principal of him, congratulating him on the success of his newspaper.
Branson always recognizes opportunities when they cruise by him, and it was this innate business knack that helped him lay the foundation to what is today one of the world's best known brands. In 1970, the British Government had abolished the Retail Price Maintenance Agreement, but major music stores refused to lower the price of their ware. Branson started a mail order discount music records business that progressed like wildfire.
The first chapter in the glorious story of Virgin is young Branson's decision to set up the recording studio Virgin Records, fueled by the success of his discount records venture. The name "Virgin" was coined by a colleague who explained that they were all virgins in business, and thus the name was apt. Mike Oldfield's instrumental compositions Tubular Bells topped charts in 1973, and stayed on the UK charts for almost 250 weeks.
Richard Branson is known for his boldness, be it his appetite for adventure sports, or for his unconventional business methods. Soon after the launch of Virgin Records, Branson signed on the controversial Sex Pistols, and went on to gain appreciation for publishing avant-garde works like that of Faust and Can. And thereon began a series of trend-setting achievements in the musical world.
Today, Virgin is a brand whose assortment of businesses includes airways, publishing and distributing books, music supermarkets, credit cards, holiday planning, fitness clubs and recently, countering global warming.
The empire called Virgin Group is made of 200 companies that function independently with different boards. However, all these companies have something in common: the collective knowledge and experience.
Lessons from Richard Branson's Story
Richard was courageous, imaginative and determined and these are some of the qualities that led to his success. What is more significant is that it is his personal traits that went unnoticed by the uni-dimensional exams of the educational systems that contributed to his meteoric rise to fame.
His self-confidence, refusal to give in and readiness to challenge largely accepted norms became the fertile grounds on which success blossomed.
"For me business is not about wearing suits, or keeping stockholders pleased. It's about being true to yourself, your ideas and focusing on the essentials." This is the outlook Richard had on his business.
This is not to say that the man never second guesses himself or doubts his decisions at times. What counts is that he never let self-doubt hinder him from trying, and he refused to let stigmas of the society pull him down. His achievements were borne of the faith he had in himself, and no amount of ridicule could rob him of that faith.
If a man suffering from dyslexia could go on to found a megabrand with a plethora of businesses beneath its umbrella, than others can overcome their obstacles and emerge victorious, too.
It is the individual who decides what he/she is capable of, not society.
***
Richard Branson Best Quotes
"You don't learn to walk by following rules. You learn by doing, and by falling over."
"Overcoming fear is the first step to success for entrepreneurs. The winners all exemplify that, and the hard work and commitment they have shown underlines what is needed to set up a business."
What is Your Elevation Level?
TAKE THE TEST
"My attitude has always been, if you fall flat on your face, at least you're moving forward. All you have to do is get back up and try again."
"Those who know me know I'm passionate about lists, and top of my list of priorities is my family. My wife Joan and I do not consider our legacy to our children to be wealth or fame but the opportunity to pursue happiness by following their own path."
"Right now I'm just delighted to be alive and to have had a nice long bath."
"From my very first day as an entrepreneur, I've felt the only mission worth pursuing in business is to make people's lives better."
"I believe in benevolent dictatorship provided I am the dictator."
"My interest in life comes from setting myself huge, apparently unachievable challenges and trying to rise above them."
"Too many people measure how successful they are by how much money they make or the people that they associate with. In my opinion, true success should be measured by how happy you are."
"A complaint is a chance to turn a customer into a lifelong friend. I say that seriously, not as some press release baloney."
"I was dyslexic, I had no understanding of schoolwork whatsoever. I certainly would have failed IQ tests. And it was one of the reasons I left school when I was 15 years old. And if I - if I'm not interested in something, I don't grasp it."
"More businesses should be following Apple's stance in encouraging more investment in sustainability."
"Lightning is something which, again, we would rather avoid."
"We have teams of people working on electric cars. So you never know - you may find Virgin competing with the Tesla in the car business as we do in the space business."
"An important priority for me is a business must get their own house in order. Be or become an agent of positive change in your own enterprise and adopt responsible practices to eliminate the risks that often lie at the root of inequality and poverty."
"There's no point in starting a business unless you're going to make a dramatic difference to other people's lives. So if you've got an idea that's gonna make a big difference to other people's lives, then just get on and do it."
"If you want to be a Millionaire, start with a billion dollars and launch a new airline."
"Do not be embarrassed by your failures, learn from them and start again."
"I've been very passionate about renewable energy for many years, particularly solar energy and its capacity to bring abundant clean, sustainable energy to millions around the globe."
"Treat failure as a lesson on how not to approach achieving a goal, and then use that learning to improve your chances of success when you try again. Failure is only the end if you decide to stop."
"On one of my last days at school, the headmaster said I would either end up in prison or become a millionaire. That was quite a startling prediction, but in some respects, he was right on both counts!"
"By putting the employee first, the customer effectively comes first by default, and in the end, the shareholder comes first by default as well."
"To me, business isn't about wearing suits or pleasing stockholders. It's about being true to yourself, your ideas and focusing on the essentials."
"A passionate belief in your business and personal objectives can make all the difference between success and failure. If you aren't proud of what you're doing, why should anybody else be?"
"Can you imagine what a different world we will live in when businesses do what's right for the communities and the environment in everything they do?"
Chief Editor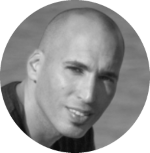 Tal Gur is an impact-driven entrepreneur, author, and investor. After trading his daily grind for a life of his own daring design, he spent a decade pursuing 100 major life goals around the globe. His journey and most recent book, The Art of Fully Living - 1 Man, 10 Years, 100 Life Goals Around the World, has led him to found Elevate Society.