Robert Altman Biography
Robert Altman was an American film director, producer, and screenwriter. He was born in Kansas City, Missouri in 1925, and began his career in the entertainment industry as a writer and director for radio and television programs. In the early 1970s, he transitioned to the film industry and directed a string of critically acclaimed and commercially successful films, such as "MAS*H," "Nashville," and "The Player."
Altman's style was known for its naturalistic dialogue, ensemble casts, and overlapping dialogue. He often used non-professional actors and employed a fluid, cinéma vérité camera style. He was known for being a maverick in Hollywood and for his tendency to challenge conventions and take risks with his films.

ELEVATE
Free Resource: A step-by-step blueprint to help you set and realize big dreams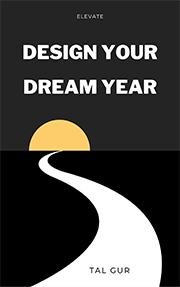 Altman received numerous awards and nominations throughout his career, including five Academy Award nominations for Best Director. He was inducted into the Directors Guild of America Hall of Fame in 2006. Altman died on November 20, 2006, at the age of 81.
Robert Altman Fast Facts
Robert Altman (February 20, 1925 – November 20, 2006) was an American film director, screenwriter, and producer, best known for his innovative and influential films in the 1970s and 1980s. He was one of the most prominent filmmakers of his generation and a leading figure in the independent film movement.
* Altman was born in Kansas City, Missouri, and served in the U.S. Army Air Corps during World War II.
* After the war, he began his career in Hollywood working in various roles, including as a script writer and television director.
* In the 1970s, Altman gained recognition with his films "MAS*H" (1970), "McCabe & Mrs. Miller" (1971), and "Nashville" (1975) which were all critically acclaimed and successful at the box office.
* Altman's films were known for their ensemble cast, overlapping dialogue, and use of multiple storylines. He often used improvisation in his directing style, and his films were often marked by a high degree of realism and naturalism.
* He directed over 30 feature films, including "The Long Goodbye" (1973), "Thieves Like Us" (1974), "A Wedding" (1978), "Popeye" (1980), "Streamers" (1983), "The Player" (1992), "Short Cuts" (1993), "Kansas City" (1996) and "Gosford Park" (2001).
* Altman received numerous awards and honors throughout his career, including the Academy Award for Lifetime Achievement in 2006, five Academy Award nominations, and the Golden Lion award at the Venice Film Festival.
* He passed away on November 20, 2006, in Los Angeles, California, at the age of 81.
* Robert Altman is remembered as one of the most distinctive and visionary filmmakers of his generation, and his influence on independent and ensemble filmmaking continues to be felt today.
***
* The editor of this short biography made every effort to maintain information accuracy, including any quotes, facts, or key life events. If you're looking to expand your personal development, I recommend exploring other people's life stories and gaining inspiration from my collection of inspiring quotes. Exposing yourself to different perspectives can broaden your worldview and help you with your personal growth.
Chief Editor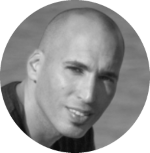 Tal Gur is an author, founder, and impact-driven entrepreneur at heart. After trading his daily grind for a life of his own daring design, he spent a decade pursuing 100 major life goals around the globe. His journey and most recent book, The Art of Fully Living, has led him to found Elevate Society.