10 Key Strategies to Sell your Website or Online Business
Selling domain names has been a very profitable business since the rise of the Internet era. First, when the Internet was still in its early stages and you could still find good domain names available, people started buying short, generic ones, hoping to flip them for a fortune. And boy, did they have success: in the middle of the madness, some domain names were sold for more than 10 million dollars.
However, good, short domain names are now a scarce commodity, an endangered species. If you've ever gone shopping for a domain name for your website, I'm sure you know what I mean. Most short, generic domain names are taken and often unused, with their owners probably hoping for the miracle of easy cash rushing in. Unfortunately, that is not so likely anymore.
Instead,there is the trending business of "flipping": selling websites and online businesses already started and developed. Why buy an empty domain name when you can buy a website already built and making some income?
That's right, currently there are various online platforms (such as Flippa, FE International, Empire Flippers, just to name a few) where you can buy and sell websites that are already developed, receiving traffic, and bringing in some bucks. So if you are looking to generate income online, you might want to take a shot at setting up a website, growing it for a little, and then flipping it to a new owner, who will be happy to acquire a business that's already bringing in some money.
However, like any other business, flipping websites is not as easy as it sounds. But luckily for you, there are some techniques and strategies you can follow that will increase your chances of achieving success.
1. Auctions pay off
Selling your website through an auction might seem like additional, unnecessary work, but according to many sellers, websites sold through auctions tend to sell for higher prices than those sold for a fixed price.
2. Set short auction periods
It has also been proven that shorter auction times get more attention, since there is a higher sense of urgency, which ultimately pushes people to take more action. This is actually an old technique frequently used in marketing: when people feel they might lose the chance of getting a good deal if they hesitate too long, they are more likely to take action.
3. Set a low starting bid
Even though you will want to get the most for your website, sellers agree that low starting bids encourage more bids, which ultimately increases the selling price; as opposed to having a higher starting bid, which might be higher at first, but has less chances of growing because less people will bid. Some good old competition can get a few extra dollars in your pocket.
4. Forget about reserves
Most platforms that allow you to sell through auctions also allow you to set a reserve price (the minimum price that the auction has to meet for your website to sell). I know what you are thinking: listing your website without a reserve price can be a risky strategy, since if your listing is not successful, you might have to give away your "baby" for less than what you were expecting. And you are probably right, that can happen. If you sell without a reserve price, you won't secure the price of your website. However, it is proven that auctions with no reserve price receive way more attention and more bids, which ultimately should also mean a higher sale price. That said, the risk is still there, so it is up to you to decide if you want to play around with some risk in exchange for hopefully more bids.
5. More bids = more publicity
Want to increase your chances of selling your site? Then manage to attract more attention and publicity to your listing. Most successful sellers agree that the holy grail of flipping websites is getting more attention, and the best way to do this is to get  featured in the "most active" listings section on most platforms. So if you set a low bid with a short auction period and no reserve, you will likely have more bids and increase your chances of seeing your website featured by the platform.
6. Set a BIN price
Another great way to sell your website is to set a BIN or Buy It Now price. That way, buyers will also have the chance to cut the auction short and buy the website outright for the BIN price if they consider it a fair price and they fear that the auction will exceed it. In other words, by setting a BIN, you give interested buyers a chance to end the auction and become the proud new owner of your site on the spot. However, as they say, not all that glitters is gold. BIN prices must be set wisely, since otherwise you risk undervaluing your site. Therefore, it is smart to set a high BIN price. Otherwise, if you set a low BIN, bidders might think that your expectations are low and, consequently, offer lower bids.
7. You received a bid? Great! Don't accept it (just yet)
In order to increase your chances of getting featured on the "most active" page, you'll  want to accept the maximum number of bids. Therefore, it is smart not to accept the bids right away, but to wait a while for them to pile up. Why? Because this will allow you to accept a higher number of bids. For example, let's say that you launch an auction and get a $500 bid. Seems cool, right? But instead of accepting that bid, it's smarter to sleep on it and wait until the next day, when, if you are lucky, you may have some additional bids (let's say 4) under $500. That way, if you haven't accepted a higher bid, you will be able to accept all the other lower bids, including the $500 one. That's a total of 5 bids instead of 1, which helps positioning in the long run.
8.  Wait for the auction to end
The life of every auction seems to follow a very similar trend. Typically, when an auction is launched, it gets a lot of attention for a while. Unfortunately, it usually starts to fall. It is common that savvy buyers will try to buy your site for a lower price during that down phase, taking advantage of your fear. However, experienced sellers agree that 9 out of 10 times it is much better to wait for the auction to end. Since these kind of platforms usually feature listings that are about to end in order to close the deal, the views (and therefore the price) tend to peak towards the end of the auction. .
9. Be careful with Adsense
If you have Asdsene Ads on your site: Even though selling websites is not forbidden by Adsense, there is still a risk that listing your site on these platforms with Adsense ads enabled may be punished by Google. The reason? Google pays very close attention to scams. When a site is listed on these kinds of platforms, it often receives a swell in new traffic from interested buyers, and this can look suspicious to Google, which can in turn see that as a fraud and potentially ban your site. Therefore, if the website you want to sell receives little traffic, and listing it can mean a significant boost in traffic, it might be smart to disable Adsense while the site is listed to avoid any potential bans.
10. Data is king
If you are into blogging, you've probably heard that "content is king." Well, in the website-flipping business, the king is data—or in other words, evidence. People buying websites are usually searching for a good deal for a business which they will then escalate and maybe even flip back. Therefore, the best way for them to be willing to pay the price is to show them evidence of the site's success (e.g., traffic data from Google Analytics or income data from Amazon Affiliates). You know how it goes: show them the numbers, and they will come.
---
In addition to the above strategies, here are a few answers to frequently asked questions directly from Flippa:
What should I sell my website for?
"Not sure what asking price to set for your business? You can get a sense of how much your business is worth using Flippa's Online Valuation Tool.. Be sure to keep your asking price close to buyer expectations. Avoid ambit claims with the view that eventually you will negotiate down."
How should I describe my listing?
"Be sure to give your listing a clear, concise and compelling title and a detailed, easy-to-read description. Use correct spelling and complete, grammatically correct sentences. The more information you can provide, the better. A business with a more detailed description is considered to be more valuable and professional. It will attract more buyer interest and is likely to sell at a higher price than a business with a short, less detailed description."
I have been made an offer. What do I do?
"We advise against accepting an offer prior to having a discussion with the prospective buyer. You do not have to accept an offer, you may counter or reject. If you do decide to accept the offer, you end the sale and commit to selling the business to the buyer. But the process doesn't end there. The buyer may want to conduct further due-diligence. The due-diligence process can take time depending on the complexity of the business. You will need to prepare ahead of time to ensure you have everything in place including access to key documentation."
I hope the above is helpful for your freedom journey.
Founder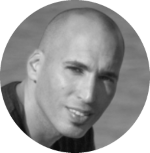 Tal Gur is a location independent entrepreneur, author, and impact investor. After trading his daily grind for a life of his own daring design, he spent a decade pursuing 100 major life goals around the globe. His most recent book and bestseller, The Art of Fully Living - 1 Man, 10 Years, 100 Life Goals Around the World, has set the stage for his new mission: elevating society to its abundance potential.