Higher on Google: Doing SEO the Smart Way
As you already know, simply having a website is not enough - it also needs traffic. What good is a website if nobody sees it?
One of the best ways to create a continuous streams of new visitors to your website is by utilizing Search Engine Optimization. This simply means getting your site ranked higher on the search engines for particular keywords that people are searching for.
Now, if SEO sounds too technical or time consuming, this post will make you think about if differently and dispel some common myths and misconceptions as well, so keep reading!
1. Forget about being no. #1 on Google.
Don't get me wrong, being number one for a particular keyword is always nice but it should only be your SECONDARY goal, not your primary.
Your primary goal is to get more RELEVANT TRAFFIC and target customers by ranking higher in search engine results.
At the end of the day, it's all about getting more (relevant) traffic and more often than not moving yourself higher up the search engine results for a few promising keywords can provide better return on investment than focusing your energy on being number one for one keyword.
Moreover, search engine rankings often fluctuate throughout the day - it's just part of the game, so instead of focusing on being number one on Google, aim to focus on your visitor base increasing and your conversion rate improving.
Now, It's tempting to go after both your primary and secondary goals at the same time but from my experience, it's better to take it in stages.
My first advice therefore, is to focus on your PRIMARY goal first, get the basics RIGHT, and then build from there.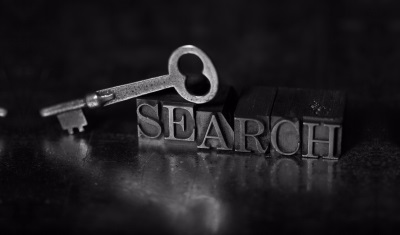 Discover my simple but effective SEO methods for higher Google rankings, resulting in thousands of FREE visitors and potential customers.
While you're free to ignore SEO, rest assured, your competition is already using it to bring in tons of free website visitors - the same ones that should be visiting YOUR website.
For that reason, I've put together a 30-day ranking Higher on Google challenge that anyone can take even if they can't write a single line of code, or have no previous SEO experience.
Get it by pressing the big button below and start ranking higher today.
2. Forget about the most popular keywords
This closely linked to the point made above. Our goal is to identify the most promising keywords - with an emphasis on the word "Promising" - and not necessarily the most high-in-demand keywords.
You see, I believe a key ingredient to a successful optimization is to pick the keywords that give you the BEST CHANCE to rank high and quickly on search engines.
Now, this might surprise you, but more often than not, the best keywords are NOT the most obvious or most popular ones.
There's a good reason for that.
Like you, there are thousands of people competing for popular keywords out there, and while you can still be somewhat effective in these areas, it might not be the best use of your time and resources.
Where's the best place to start? Your existing rankings.
From my experience, sometimes the best opportunities lay in keywords you are ALREADY ranked for - those keywords your visitors are already using to find your website.
So, for example, if you're ranked on the 2nd page of Google for a particular keyword, bringing your site to the first page might hold some promise for new clients.
This is just one strategy to identify the most promising keywords. The scope of this post is too small to handle such a topic. I share more in my new "Higher on Google" course.
3. Forget about learning about Google's algorithm
If you've ever created a website and tried to rank it high on Google, you probably know there are a lot of variables to take into account.
In fact, Google says there's about 200 factors they base their rankings on.
So what's the solution?
Use the 80/20 rule.
In short, the 80/20 rule means that 80% of the results are created by 20% of the actions you can choose to take. This means you should focus as much as possible on the 20%, thus maximizing the results and minimizing your work.
This rule holds especially true when it comes to SEO. You don't want to learn and master every possible variable - some of them have a very small impact on your rankings.
In fact, trying to master all aspects of SEO is downright useless. The only thing you should be using your time for, is finding out why is it that your competitors are ranking higher than you, and then figuring out how to do better when it comes to those specific ranking factors.
Put differently, the key is NOT to find the "perfect formula" for doing SEO, but instead to focus on outranking the competition.
4. Forget about quick results
Most Search Engine Optimization companies offer quick link-building services such as article and directory submissions with the promise of increasing your page ranking in search engines, but the truth is most of the widely-publicized techniques of link-building are nearly worthless because everyone has abused them to the maximum extent.
In other words, if you come across a standardized optimization technique that the masses are using in an abusive way, you can be almost certain that it is ineffective.
These days it's even dangerous – Your site can be flagged for over-optimization and drop in rankings.
This is why it's imperative that you take the SLOW, methodical approach to link building and SEO. Moreover, search engines incorporate complex algorithms (which change all the time) to determine the page ranking of a particular site and it's not all dependent on one parameter alone so don't expect too much too soon.
****
I've just taught you a few basics of SEO to get you going in the right direction. To learn the actual steps to getting more traffic from Google, take a look at my "Higher on Google" course.
Founder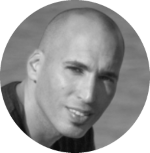 Tal Gur is a location independent entrepreneur, author, and impact investor. After trading his daily grind for a life of his own daring design, he spent a decade pursuing 100 major life goals around the globe. His most recent book and bestseller, The Art of Fully Living - 1 Man, 10 Years, 100 Life Goals Around the World, has set the stage for his new mission: elevating society to its abundance potential.