Shoko Asahara Biography
Shoko Asahara, born Chizuo Matsumoto, was the founder and leader of Aum Shinrikyo, a Japanese doomsday cult responsible for the 1995 Tokyo subway sarin gas attack that killed 13 people and injured over 5,000 others.
Asahara was born in 1955 in Yatsushiro, Japan and was blind from an early age. He studied acupuncture and traditional Chinese medicine before founding Aum Shinrikyo in 1984. He preached a blend of Buddhism, Hinduism and Christian apocalyptic prophecy, and the group believed that Asahara was the "Christ" and had supernatural powers.
Under Asahara's leadership, the cult grew rapidly, with tens of thousands of followers in Japan and Russia. However, the group was also known for its secretive, authoritarian practices and violence.
In 1995, members of the cult released sarin gas on several Tokyo subway trains during rush hour, killing 13 people and injuring thousands. Asahara was arrested, and in 2004 he was convicted of murder and other charges related to the attack and was sentenced to death. He remained on death row until his execution by hanging on July 6, 2018.
Asahara's actions and the actions of his followers caused widespread fear and mistrust in Japan, and led to increased government scrutiny of religious groups in the country.
Shoko Asahara Fast Facts
* Shoko Asahara, also known as Chizuo Matsumoto, was a Japanese cult leader and the founder of the Aum Shinrikyo cult, which carried out the 1995 Sarin gas attack on the Tokyo subway system.
* He was born in 1955 in Yatsushiro, Japan.
* Asahara founded Aum Shinrikyo, which combined elements of Buddhism, Hinduism, and Christian eschatology, in 1984.
* The cult gained a significant following in Japan, and Asahara proclaimed himself to be both the reincarnation of the Buddha and the leader of a new age.
* In 1995, members of the cult released sarin gas on the Tokyo subway system, killing 13 people and injuring over 50.
* Asahara was arrested soon after the attack, and was charged with multiple counts of murder and other crimes.
* He was convicted and sentenced to death in 2004.
* Asahara's trial lasted for over ten years, and he was known for his erratic behavior during the proceedings.
* The cult continued to exist after Asahara's arrest, but it has since been heavily restricted by the Japanese government.
* As of 2021, Shoko Asahara has been on death row, and his execution is pending.
***
* The editor of this short biography made every effort to maintain information accuracy, including any quotes, facts, or key life events. If you're looking to expand your personal development, I recommend exploring other people's life stories and gaining inspiration from my collection of inspiring quotes. Exposing yourself to different perspectives can broaden your worldview and help you with your personal growth.
Chief Editor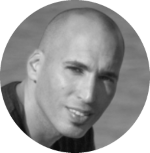 Tal Gur is an author, founder, and impact-driven entrepreneur at heart. After trading his daily grind for a life of his own daring design, he spent a decade pursuing 100 major life goals around the globe. His journey and most recent book, The Art of Fully Living, has led him to found Elevate Society.