Sleep is the best meditation.
What's the meaning of this quote?
Quote Meaning: This quote highlights the restorative and rejuvenating effects of sleep, likening it to meditation, which is known for its numerous mental and physical benefits. Adequate sleep allows our bodies and minds to rest, repair, and recharge, enabling us to maintain optimal functioning in our daily lives. Like meditation, sleep can provide a sanctuary from the hustle and bustle of life, offering a reprieve from stress and anxiety. Furthermore, during sleep, our brains consolidate memories and process emotions, allowing us to wake up with fresh perspectives and clearer minds. In essence, the quote underscores the significance of sleep in maintaining mental and physical well-being, promoting it as a natural and essential form of self-care and mental relaxation.
Who said the quote?
The quote "Sleep is the best meditation." was said by Dalai Lama (Bio / Quotes). The Dalai Lama is the spiritual leader of the Tibetan people and a revered figure in the Buddhist tradition.
Chief Editor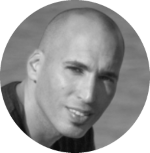 Tal Gur is an author, founder, and impact-driven entrepreneur at heart. After trading his daily grind for a life of his own daring design, he spent a decade pursuing 100 major life goals around the globe. His journey and most recent book, The Art of Fully Living, has led him to found Elevate Society.