Smart Calling: Summary Review
This is a summary review of Smart Calling containing key details about the book.
What is Smart Calling About?
"Smart Calling" is a book that provides strategies and techniques for effective, results-oriented sales calls, emphasizing the importance of preparation, research, and building relationships.

ELEVATE
Free Resource: A step-by-step blueprint to help you set and realize big dreams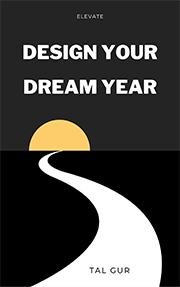 In the newest edition of Smart Calling: Eliminate the Fear, Failure, and Rejection from Cold Calling, celebrated author and sales trainer, Art Sobczak packs even more powerful insight into what many people fear: prospecting by phone for new business. This best-selling guide to "never experiencing rejection again" has consistently found its way into the Top 20 in Amazon's Sales category, because its actionable sales tips and techniques have helped many minimize their fears and eliminate rejection.
Summary Points & Takeaways from Smart Calling
Some key summary points and takeaways from the book include:
* The importance of having a clear purpose for every call.
* Building rapport with the person on the other end of the line.
* The benefits of using "smart questions" to guide the conversation.
* The use of storytelling to engage and influence the listener.
* The power of active listening to understand the other person's needs.
* The role of persistence and resilience in successful sales calling.
* The importance of following up and staying in touch with prospects.
* The use of technology and data to enhance the sales process.
* The importance of continuous learning and improvement in sales skills.
* The impact of attitude and mindset on sales success.

ELEVATE
Free Resource: 1000+ SMART goal ideas to inspire you create your life goals list.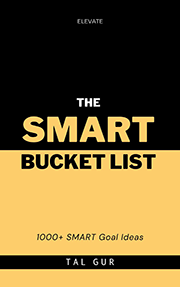 Who is the author of Smart Calling?
ART SOBCZAK is President of Business By Phone Inc. An internationally known speaker and sales trainer for over 30 years, Art has delivered over 1,500 prospecting and inside sales training programs and workshops to companies and organizations of all sizes worldwide.
Book Details
Print length: 242 pages
Genre: Business, Nonfiction, Self Help
Smart Calling Chapters
Chapter 1 :Cold Calling Is Dumb, but Prospecting Is Necessary
Chapter 2:Creating Your Possible Value Proposition
Chapter 3:Intelligence Gathering
Chapter 4:Using Social Engineering to Gather Intelligence
Chapter 5:Setting Smart Call Objectives and Never Being Rejected Again
Chapter 6:More Smart Ideas for Prior to Your Call
Chapter 7:How to Be Smart with Voice Mail
Chapter 8:Working with Screeners, Gatekeepers, and Assistants?
Chapter 9:Opening Statements
Chapter 10:Creating Interest with Your Smart Call Opening Statement
Chapter 11:Handling Early Resistance on Your Smart Calls
Chapter 12:Using Smart Questions
Chapter 13:The More Important Side of the Question
Chapter 14:Recommending the Next Step
Chapter 15:Getting Commitment for the Next Action
Chapter 16:Wrapping Up Calls and Setting Up the Next Action
Chapter 17:How to Sound Smart
Chapter 18:Getting and Staying Motivated
Chapter 19:More Smart Calling Success Tips
Chapter 20:A Smart Call Case Study and Makeovers
What is a good quote from Smart Calling?
Top Quote: "Value is not what you say it is; it is always what the buyer perceives it to be." (Meaning) - Smart Calling Quotes, Art Sobczak
What do critics say?
Here's what one of the prominent reviewers had to say about the book: "If you make cold calls, and want to make them smarter, better, more fun, and actually convert them to sales, THIS IS THE BOOK! Buy it to increase your call to sale ratio, and your sale to bank account ratio." — Jeffrey Gitomer, author of The Little Red Book of Selling
* The editor of this summary review made every effort to maintain information accuracy, including any published quotes, chapters, or takeaways. If you're interested in furthering your personal development, I invite you to check out my list of favorite personal development books page. On this page, you'll find a curated list of books that have personally impacted my life, each with a summary and key lessons.
Chief Editor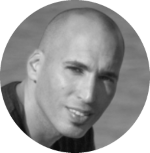 Tal Gur is an author, founder, and impact-driven entrepreneur at heart. After trading his daily grind for a life of his own daring design, he spent a decade pursuing 100 major life goals around the globe. His journey and most recent book, The Art of Fully Living, has led him to found Elevate Society.