This page features a list of relationship goals and bucket list ideas, whether the relationship is in the dating or the mature stage. I created it while pursuing my 100 life goals around the world, in hopes that it will inspire others to write their own list and live their dream life.
An important note before scrolling down:
The list below includes 203 relationship bucket list ideas, but if you're looking for a bigger list then download my book, The SMART Bucket List.
It includes a list of 1000+ SMART goal ideas from various categories, such as fitness, travel, personal growth, and more. Each goal is crafted to meet the SMART criteria, making it a valuable resource for anyone looking to create a truly actionable goal list.
Click here to download it for FREE. Additionally, you'll get my Design Your Dream Year workbook, containing a proven step-by-step action plan to check off those big goals on your list.
Get Your Guides For FREE
***
One more thing, if you decide to take part in any of the activities listed below, you do so entirely at your own risk. Some of the bucket list ideas listed here can be risky, so seek out guidance if you decide to try them out, especially the
ones that are more engaging, fun, and extreme.
With this in mind, let's rock and roll!!
Relationship Bucket List Ideas
Here is a detailed list of some of my favorite social and relationship bucket ideas: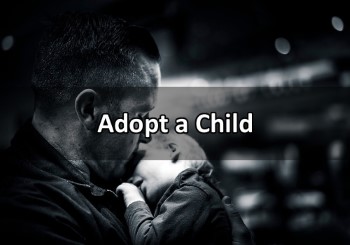 Idea 1. Adopt a Child - (* Adopting a child is a big decision, so it's important to take your time researching the different options available to you and figure out which one is right for you.)
Idea 2. Adopt Internationally - (* Adopting a child internationally is an even bigger decision. It requires careful consideration, research, and preparation, so it's important to take your time to make sure you're ready for the challenges and rewards that come with parenting.)
Idea 3. Ask a Guy on a Date - (* Asking a guy on a date can be nerve-wracking, but it can also be an exciting opportunity to take control of your love life and pursue someone you are interested in.)
Idea 4. Ask Out a Hollywood Actress - (* Asking out a Hollywood actress can be intimidating, especially if you are not in the entertainment industry and do not have a personal connection to the actress. If the actress has a social media presence, you may be able to message her through her public accounts. You may also be able to contact her through her agent or publicist.)
Idea 5. Ask Someone For Prom - (* Asking someone to prom can be fun and exciting, but remember to be prepared for their answer and remain graceful if they say no.)
More Social and Relationship Bucket List Ideas: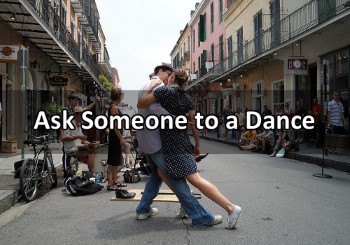 6. Ask Someone to a Dance
7. Ask Someone You've Only Just Met Out on a Date
8. Attend a Bat Mitzvah
9. Attend a Gay Pride Event
10. Attend a High School Reunion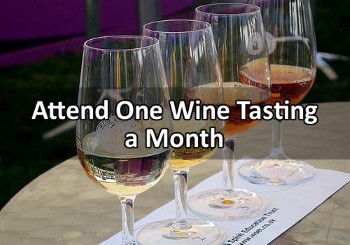 11. Attend One Wine Tasting a Month
12. Be a Bridesmaid
13. Be a Foster Parent
14. Be a Godmother
15. Be Cupid For a Couple Who Will End Up Married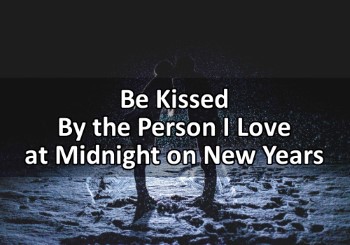 16. Be Kissed By the Person I Love at Midnight on New Years
17. Be Kissed Unexpectedly in the Middle of a Sentence
18. Be Proposed to in a Unique Way
19. Become a Father
20. Become a Midwife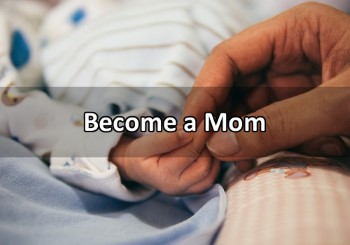 21. Become a Mom
22. Become Friendly With Someone I Dislike
23. Become Friends With a Celebrity
24. Become Instant Friends With a Stranger
25. Become More Outgoing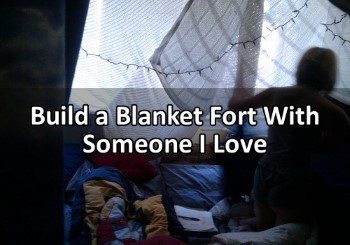 26. Build a Blanket Fort With Someone I Love
27. Build a Blanket Fort With Someone I Love
28. Build a Cool Tree House For the Kids
29. Build A Log Cabin For my Wife and I
30. Build Something That I Can Leave For my Kids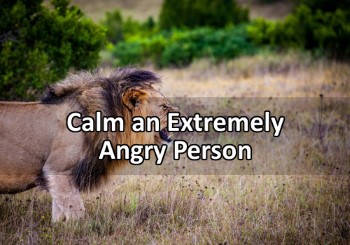 31. Calm an Extremely Angry Person
32. Care For my Parents When They Are Old
33. Carve my Love and my Name Into a Tree
34. Confess my Feelings
35. Confess my Love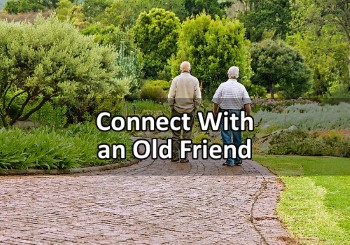 36. Connect With an Old Friend
37. Crack a Joke Making More Than 5 People Laugh at Once
38. Create a New Family Tradition
39. Create a Social Enterprise
40. Create a Tradition of Getting Together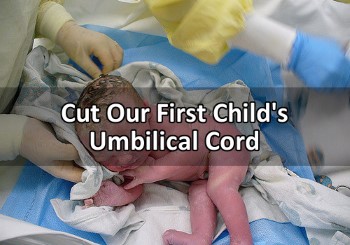 41. Cut Our First Child's Umbilical Cord
42. Date a Beautiful Woman
43. Date a Black Guy
44. Date a Doctor
45. Date a Model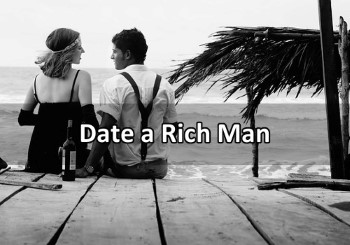 46. Date a Rich Man
47. Date a Yoga Teacher
48. Date an Athlete
49. Date Someone my Mom Likes
50. Devote an Entire Day to Sex
***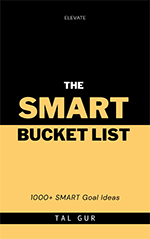 Elevate Your Goals
Click here to get 'The SMART Bucket List' for FREE — It includes a list of 1000+ SMART goal ideas from various categories, such as fitness, travel, personal growth, and more. Additionally, you'll get my Design Your Dream Year workbook, containing a proven step-by-step action plan to check off those big goals on your list.
***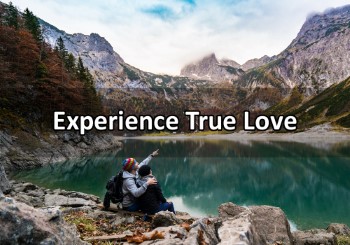 51. Experience True Love
52. Fall Asleep in my Boyfriends Arms
53. Fall Deeply, Deeply in Love
54. Fall in Love Accidentally
55. Fall in Love For a Night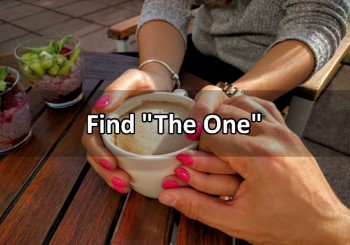 56. Find "The One"
57. Find a Husband
58. Fly Lanterns at my Wedding
59. Gaze at the Stars With Someone
60. Get a Hot Boyfriend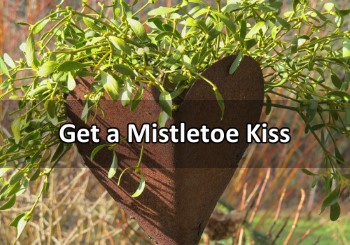 61. Get a Mistletoe Kiss
62. Get a New Years Kiss at Midnight
63. Get Engaged
64. Get Married
65. Get Through a Long Distance Relationship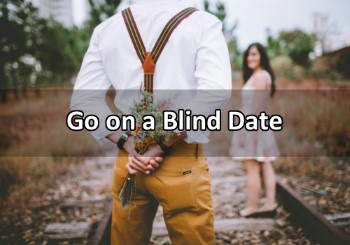 66. Go on a Blind Date
67. Go on a Date at an Amusement Park
68. Go on a Date to the Beach
69. Go on a Double Date
70. Go on a Fancy Date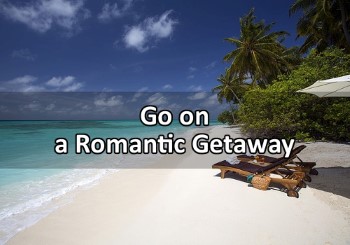 71. Go on a Romantic Getaway
72. Go on a Romantic Vacation in Paris
73. Go on a Valentine's Day Date
74. Go on an Ice Skating Date
75. Go Out With a Beautiful Red Head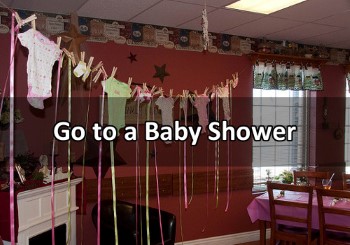 76. Go to a Baby Shower
77. Go to a Garden Party
78. Grow Old With the Love of my Life
79. Have 3 Or More Kids
80. Have 50Th Wedding Anniversary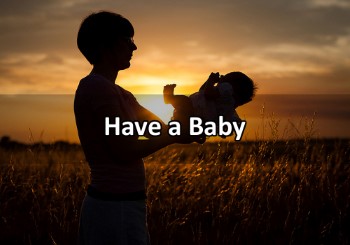 81. Have a Baby
82. Have a Beautiful Wedding
83. Have a Boyfriend
84. Have a Candle Lit Dinner
85. Have a Cup of Coffee With a Stranger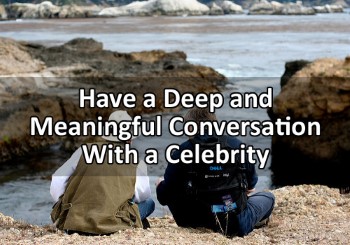 86. Have a Deep and Meaningful Conversation With a Celebrity
87. Have a Dramatic Public Argument
88. Have a Facebook Account
89. Have a Foreign Girlfriend
90. Have a Friend in a Different Country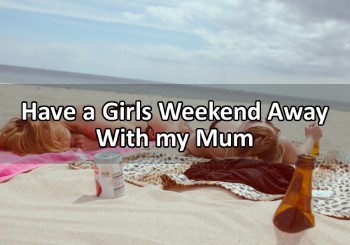 91. Have a Girls Weekend Away With my Mum
92. Have a Large Family
93. Have a Long Term Relationship
94. Have a Meaningful Conversation With a Stranger
95. Have a Perfect Kiss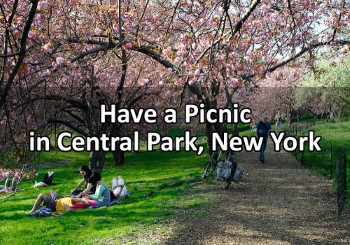 96. Have a Picnic in Central Park, New York
97. Have a Relationship That Is Successful For at Least a Year
98. Have a Romantic Flight in a Hot Air Balloon
99. Have a Roommate
100. Have a Second Child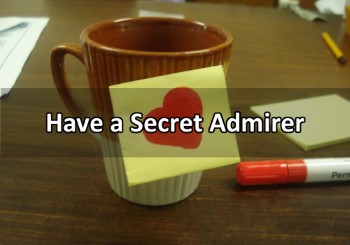 101. Have a Secret Admirer
102. Have a Summer Romance
103. Have a Twitter Account
104. Have an Upside Down Kiss
105. Have Cocktail Drinks in a Limo With Friends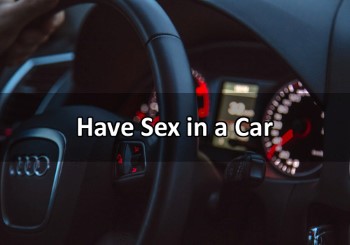 106. Have Sex in a Car
107. Have Sex in the Shower
108. Have Simultaneous Orgasm
109. Have Twins
110. Help a Friend When They Are Truly in Need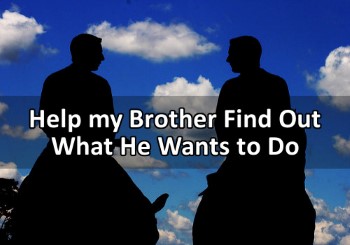 111. Help my Brother Find Out What He Wants to Do
112. Host a Vegan Dinner Party
113. Improve my Relationship With my Mother
114. Kiss at the Top of a Ferris Wheel
115. Kiss at the Top of the Eiffel Tower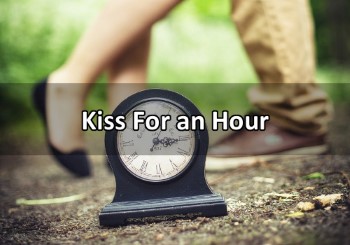 116. Kiss For an Hour
117. Kiss in the Rain
118. Kiss in the Snow
119. Kiss on the Beach at Sunset
120. Kiss Someone at a Concert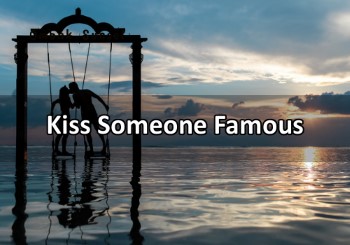 121. Kiss Someone Famous
122. Kiss Under Fireworks
123. Kiss Under the Mistletoe
124. Kiss Underwater
125. Live Happily Ever After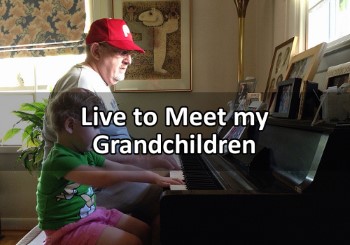 126. Live to Meet my Grandchildren
127. Live With my Best Friends
128. Live Without Facebook For a Year
129. Look Into Someone's Eyes For an Hour
130. Make a Friend at a Sports Stadium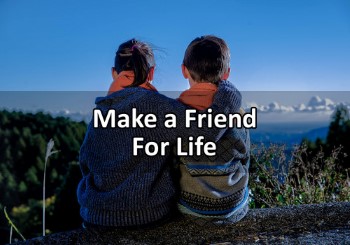 131. Make a Friend For Life
132. Make a Lifelong Friend in Another Country
133. Make Breakfast in Bed For Someone
134. Make Love in Every Room of the House
135. Make Love on a Beach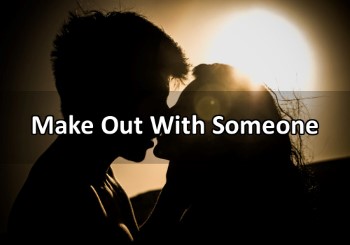 136. Make Out With Someone
137. Make Parents Breakfast in Bed
138. Make Peace With my High School Bully
139. Marry my Best Friend
140. Marry my Highschool Sweetheart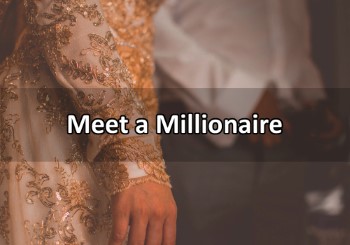 141. Meet a Millionaire
142. Meet a Person Born on the Same Day As Me
143. Meet Bill Gates
144. Meet Every One of my Facebook Friends
145. Meet my Childhood Hero
146. Meet my Favorite Baseball Player
147. Meet my Favorite YouTuber
148. Meet my Idol
149. Meet my Online Friends Face to Face
150. Meet Robbie Williams
151. Move Out of my Parents' House
152. Name a Star After Someone I Love
153. Organize an Easter Egg Hunt
154. Organize an Event
155. Party With a Celebrity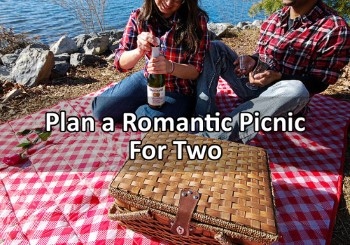 156. Plan a Romantic Picnic For Two
157. Plan a Surprise Party
158. Promote a Nightclub
159. Propose in a Unique Way
160. Raise a Happy Healthy Child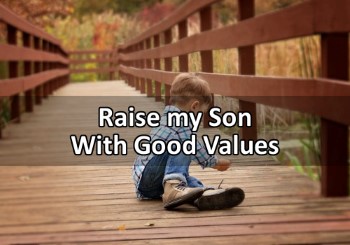 161. Raise my Son With Good Values
162. Reach 10,000 Followers on Twitter
163. Reach 10,000 Likes on my Facebook Page
164. Reach 10,000 Subscribers on YouTube
165. Read my Child the Children's Classics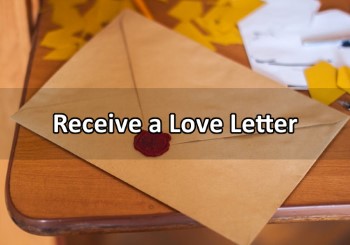 166. Receive a Love Letter
167. Receive a Red Rose
168. Reconnect With Relatives I Haven't Seen in a Long Time
169. Renew Our Wedding Vows
170. Rent a Car and Drive the Romantic Road in Germany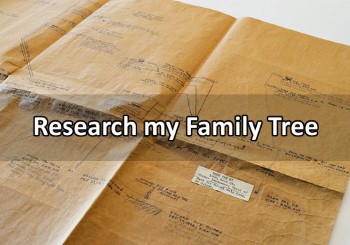 171. Research my Family Tree
172. Say "I Love You"
173. Say "I Love You" to all the People I Love the Most
174. Say "No" and Don't Feel Bad About It
175. Say, "I Do" to the One I Love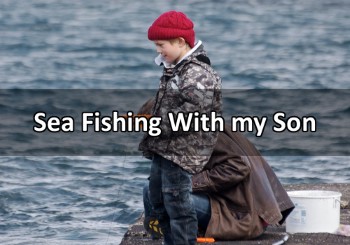 176. Sea Fishing With my Son
177. Send Mum a Dozen Roses For No Reason
178. Shake Hands With Al Gore
179. Shake Hands With the President
180. Skype With Someone For More Than an Hour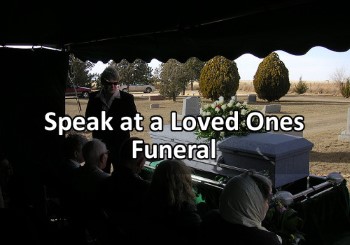 181. Speak at a Loved Ones Funeral
182. Start a Conversation With a Stranger
183. Start a Family
184. Stay Married For 50 Years
185. Take a Family Vacation to Disney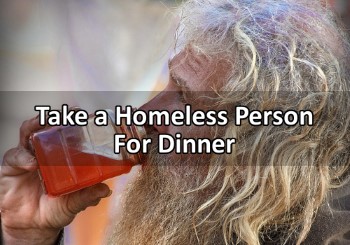 186. Take a Homeless Person For Dinner
187. Take a Shower With Someone
188. Take Cute Kissing Pictures in a Photobooth
189. Take my Kids to Gatorland
190. Take my Kids to Sea World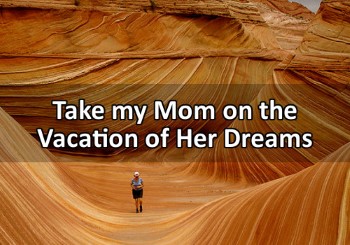 191. Take my Mom on the Vacation of Her Dreams
192. Take Photobooth Kissing Pictures
193. Talk to a Stranger in Starbucks
194. Tell 5 Random Stranger "I Love You"
195. Tell a Complete Stranger my Life Story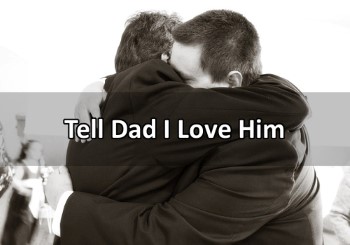 196. Tell Dad I Love Him
197. Thank my Parents For Everything
198. Throw a Huge Party
199. Throw a Surprise Party For Someone
200. Trace my Biological Family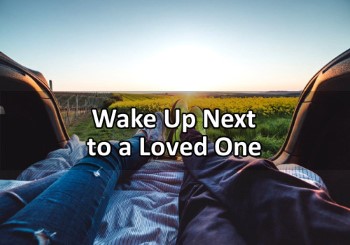 201. Wake Up Next to a Loved One
202. Watch my Children Get Married
203. Witness a Marriage Proposal
* What is a Bucket List? A bucket list is a list of things one wants to achieve before they die. It is a list of goals, dreams, and aspirations. The list can be anything from skydiving to visiting all the countries in the world.
* A relationship is a connection or association between two or more people. Some relationships are temporary and casual, while others are long-term and more serious. Relationships can be intimate, such as romantic relationships, friendships, or familial relationships, or they can be professional, such as employer-employee relationships or business partnerships.
* Quick Tip For Creating Your Relationship Bucket List: In order to create your own bucket list, start with a general idea of what you would like to accomplish in your life. You can also start by making a list of things that give you pleasure and then going from there.
***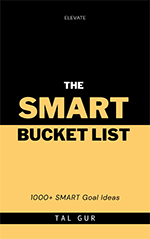 More Goal Ideas?
Click here to get 'The SMART Bucket List' for FREE — It includes a list of 1000+ SMART goal ideas from various categories, such as fitness, travel, personal growth, and more. Additionally, you'll get my Design Your Dream Year workbook, containing a proven step-by-step action plan to check off those big goals on your list.
***
Elevate Your Goals
Get 1000+ SMART Goal ideas + A proven step-by-step action plan to accomplish those goals on your list.
Enter your email below and my guides will be sent to you instantly for free