Speaker, Leader, Champion: Summary Review
This is a summary review of Speaker, Leader, Champion containing key details about the book.
What is Speaker, Leader, Champion About?
"Speaker, Leader, Champion" is a book that provides guidance and strategies for becoming a confident and effective speaker, leader, and champion in personal and professional life.

ELEVATE
Free Resource: A step-by-step blueprint to help you set and realize big dreams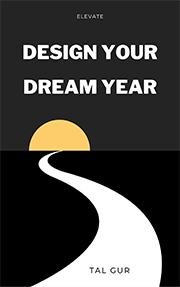 Speaker, Leader, Champion demystifies what makes a presentation extraordinary. This engaging, actionable book will teach you how to go from appreciating a powerful speech to delivering one yourself. The authors provide tips and techniques guaranteed to improve your speaking, presentation, and communication skills. They also include a special section of insights and advice for readers who aspire to become serious public speaking competitors.
Summary Points & Takeaways from Speaker, Leader, Champion
Some key summary points and takeaways from the book include:
* Developing a clear, concise message
* Understanding your audience
* Building confidence and credibility
* Overcoming nerves and anxiety
* Engaging your audience through storytelling
* Using body language and nonverbal cues
* Presenting data and information effectively
* Handling Q&A sessions
* Improving public speaking skills through practice and feedback
* The book emphasizes the importance of being authentic, engaging, and relatable in order to connect with the audience and deliver a powerful message.

ELEVATE
Free Resource: 1000+ SMART goal ideas to inspire you create your life goals list.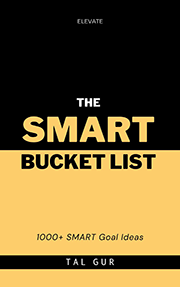 Who is the author of Speaker, Leader, Champion?
Jeremey Donovan is a Distinguished Toastmaster and TEDx organizer. He is the bestselling author of How to Deliver a TED Talk.
Ryan Avery is the 2012 World Champion of Public Speaking and an Emmy Award–winning journalist.
Book Details
Print length: 240 pages
Genre: Nonfiction, Business
Speaker, Leader, Champion Chapters
Chapter 1 :Selecting a Topic
Chapter 2:Organizing a Speech
Chapter 3:Telling Stories
Chapter 4:Using Humor
Chapter 5:Amplifying Emotional Texture
Chapter 6:Crafting Engaging Language
Chapter 7:Mastering Verbal Delivery
Chapter 8:Managing Nonverbal Delivery
Chapter 9:Designing Compelling Visual Aids
Chapter 10:Managing Fear and Anxiety
Chapter 11:Getting in the Speaking Zone
What do critics say?
Here's what one of the prominent reviewers had to say about the book: "Whether you present in the boardroom, classroom, or lunchroom, the guidance will help you become a more confident, authentic, and engaging speaker." — Matt Abrahams, strategic communication lecturer at the Stanford University Graduate School of Business and author of Speaking Up Without Freaking Out
* The editor of this summary review made every effort to maintain information accuracy, including any published quotes, chapters, or takeaways. If you're interested in furthering your personal growth, you may want to explore my list of favorite self-improvement books. These books, which have had a significant impact on my life, are carefully curated and come with summaries and key lessons.
Chief Editor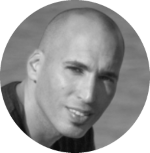 Tal Gur is an author, founder, and impact-driven entrepreneur at heart. After trading his daily grind for a life of his own daring design, he spent a decade pursuing 100 major life goals around the globe. His journey and most recent book, The Art of Fully Living, has led him to found Elevate Society.