Where to Begin? Start With a Blog
After building more than a dozen online businesses from the ground up, including several successful blogs, and making enough income to live life on my own terms, people often ask me where's the best place to start.
And my answer is always the same: "Begin with a Blog".
Whether you're self employed or someone who just wants to start a successful business, a blog platform is the most easy, effective and economical way to build (or grow) your presence online.
Not Convinced? Here are some numbers:
According to HubSpot's State of Inbound Marketing report, the average company that blogs has:
- 55% more visitors
- 97% more inbound links
- 434% more indexed pages
Not only that, 57% of companies indicate customer acquisition through their blog. When you combine that with the fact that blogs maintained the top slot as the least expensive lead generation tool, you get a powerful combination.
Not surprisingly, an impressive 81% of businesses rated their company blogs as "useful," "important" or "critical."
If numbers don't inspire you, perhaps the following story will.
The Intangibles of Blogging
It has been a good couple of hours since I started looking for accommodation in Zurich, Switzerland, my next destination on my European backpacking trip.
Every hostel was fully booked and only a few hotels had rooms left, for about hundred dollars a night - way over my budget!
I was less than a day away from taking the 500 miles train ride from Budapest, my current location, and I knew I would need to be creative.
Thankfully, I remembered a random conversation from weeks ago about a popular website called CouchSurfing.com, where you can stay with local people.
The problem - I had no profile and zero references. I knew that without feedback from previous hosts the chances to be hosted were nil to none.
I had one powerful asset though: my personal blog, which at the time detailed some of my travel experiences and life reflections (another good reason to start a blog). So I quickly wrote a short email that included a link to my blog and sent it to 50 CouchSurfing members in the Zurich metropolitan area.
After reading some statistics about CouchSurfing members who sent short notice requests, I estimated I would get one, maximum two, responses. Instead, I got 40 responses...around 10 were positive...and all in one day!
My blog established an incredible level of credibility.
The Power of Being Credible
If you thought that the above story was unique, I could name at least a dozen others where my blog not only helped elevate my profile, but also boost my professional career, in a way that a TV commercial never could have.
In a world of many choices but not enough time, where marketing saturates our lives, we, more often than not, turn to those we trust.
Whether we want to launch a new product, find a host in a foreign country, or land our dream job, a blog can establish our credibility like no other platform.
By sharing real life experiences, unscathed by paid marketing, you come across as a reliable source. Not only that, posting quality content that is relevant to your niche, can set you apart as an expert in your field.
With so many benefits at stake (and I only scratched the surface), you can see why blogs have become so popular.
What about YOU?
Will you stay behind or... will you MOVE ahead?
Implementing a blog platform is just one piece in a larger picture but a piece that can benefit you tremendously - NO MATTER what type of online business project you undertake in the future.
Done well, it is a brilliant way to learn the in's and out's of the online world, develop valuable skills, create relationships, and of course, build credibility.
I recently took the time and wrote a short 4-step eBook called 'Begin with a Blog'. Each step in this guide provides practical methods for developing a quality, well written blog platform.
You can download it for FREE by pressing the big share button below:
The purpose of this eBook is not to teach you how to make a living from blogging (although it's certainly possible if you put you mind to it). The purpose is to help you establish your presence online and show you why a blog platform and blogging can be powerful tools in your online-business journey.
Some of the skills you'll develop include:
- The ability to set an online platform
- The ability to devise a killer brand name
- The ability to customize your website
- The ability to write stellar content
You'll discover all of this and a bit more in my book, Begin with a Blog, which again is FREE to download when you share on Facebook using the blue button above.
We live in the age of the internet and there is no better time to join the online revolution and start building your online presence. And if you ever wondered where to begin, now you know.
With a Blog, of course! 🙂
P.S To download my eBook, Begin with a Blog, for Free, just press on the big blue share button above.
"I am a blogging newbie and have been contemplating for awhile now to start my own blog. I found Tal's E-book to be very useful. Tal is a straight shooter and tells it like it is without wrapping things in some glossy marketing hype. I found the step by step approach to get into blogging outlined in his book, to be easy to follow and more importantly, motivating. This book managed to get me excited about blogging without having to resort to promising the world and instant riches. Thank you."
Michael Ginsburg

"This is powerful! I learned a ton reading it. As a newbie to my own blog, it gave me insight to more effective writing, the freedom to be more creative, and motivated me to implement changes. Given that I struggle with technology, I was left wanting to understand that portion better" Nancy Gillett

"Awesome! Your eBook is really value packed! I think it's really different because it's so comprehensive with no fluff"
Chris Badgett, UnconventionalParents.com

***
* If you're seeking extra motivation and inspiration on your journey of personal growth, I recommend taking a look at my SMART growth goals page, This page offers thousands of goal ideas that can assist in the establishment of new aspirations and the attainment of greater heights in one's life. In fact, it was instrumental in my creation of a list of 100 goals, which I pursued for a decade.
Chief Editor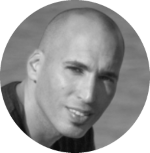 Tal Gur is an author, founder, and impact-driven entrepreneur at heart. After trading his daily grind for a life of his own daring design, he spent a decade pursuing 100 major life goals around the globe. His journey and most recent book, The Art of Fully Living, has led him to found Elevate Society.