Startup Rising: Summary Review
This is a summary review of Startup Rising containing key details about the book.
What is Startup Rising About?
Despite the world's elation at the Arab Spring, shockingly little has changed politically in the Middle East; even frontliners Egypt and Tunisia continue to suffer repression, fixed elections, and bombings, while Syria descends into civil war. But in the midst of it all, a quieter revolution has begun to emerge, one that might ultimately do more to change the face of the region: entrepreneurship.
In Startup Rising, the author marries his own observations with the predictions of these tech giants to offer a surprising and timely look at the second stealth revolution in the Middle East-one that promises to reinvent it as a center of innovation and progress.
Who is the author of Startup Rising?
Christopher M. Schroeder is a bestselling author. He is an American entrepreneur, advisor and investor in interactive technologies and social communications.
What are good quotes from Startup Rising?
"In all the focus on political instability in the region, less examined is that many countries have adopted restrictive internet access and privacy laws. This includes business-friendly Dubai and lean-forward tech center Jordan. Often described as necessary steps in areas like press-and-publications law in order to protect libel concerns, these restrictions are usually vaguely worded and subject to wide and opportunistic interpretation. On the ground, entrepreneurs and investors alike view these as moves that risk chilling business development in their promising ecosystems. Jordan's"
"The internet today is not merely a mode of communication but the defining platform by which businesses innovate and transact around the world. How can governments restrict this platform when its very success is based on transparency, openness, and access?"
"If this book has shown anything, it is that becoming a force in technological innovation or disruption far beyond Silicon Valley has never been easier than it is today—but unimpeded access to the internet is essential. New entrepreneurs worldwide are creating ways to collaborate and solve local, regional, and even global problems. And governments should note that while these innovators are passionate about their homes and culture, they have also never been more mobile. If pushed, they can seek out other countries that embrace their talent. In addition to losing their best and brightest, emerging nations will have trouble competing if their legal environments squelch innovation."
― Christopher M. Schroeder, Startup Rising
Book details
Print length: 256 Pages
Genre: Entrepreneurship, Nonfiction, Business
What are the chapters in Startup Rising?
Chapter 1: Celebration of Entrepreneurship
Chapter 2: Work-Around: "Entrepreneurship Isn't New to the Middle East"
Chapter 3: The New Breed
Chapter 4: Leap Frog
Chapter 5: The Ecosystem Builders
Chapter 6: Startup/Turn-Around: THe Education of a New Generation
Chapter 7: The New Middle East: Women at the Startup Helm
Chapter 8: Religion and the Ecosystem
Chapter 9: Not a Matter of Whether, but When
What do critics say?
Here's what one of the prominent reviewers had to say about the book: "Interest in entrepreneurship in the Middle East has never been greater, which reflects the critical role that new ventures can play in catalyzing economic change in the region. This book provides a lively look at the individuals and institutions behind these exciting and important developments." — Josh Lerner, Harvard Business School and author of The Architecture of Innovation
* The summary points above have been concluded from the book and other public sources. The editor of this summary review made every effort to maintain information accuracy, including any published quotes, chapters, or takeaways
Chief Editor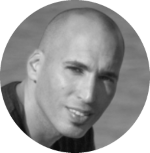 Tal Gur is an author, founder, and impact-driven entrepreneur at heart. After trading his daily grind for a life of his own daring design, he spent a decade pursuing 100 major life goals around the globe. His journey and most recent book, The Art of Fully Living, has led him to found Elevate Society.