Steve Beauchamp: Always Improving
Steve Beauchamp is the author of Always Improving: Lessons from the samurai, a certified Ikigai Coach, a lover of adventure & nature, and a continuous improvement nerd.
Hey Steve, can you please share a few words about yourself and your work? What made you choose your current path?
For the last 15 years of my career, I've been focused on Project Management and Continuous Improvement. I was introduced to this type of work when I was working as a Training Coordinator for a manufacturing plant in the Greater Chicago area when I lived in Illinois. I had the opportunity to see firsthand the positive effects of the methodology of improvement on the working conditions of an individual. Fast forward through multiple projects and engagements and I am now starting to transition to using those same tools and methodologies to help individuals make improvements to their lives to find the Work:Life Harmony that they are all seeking.
What does being successful mean to you?
Success for me is defined by being able to find harmony in the life I am leading. All of the activities that I am choosing to do, paid or unpaid, are all helping me move in the direction of the goals I have set for myself.
What is one habit or practice that has benefited your life the most? Also, what is one practice you've always wanted to add to your life, but didn't?
I think the habit of getting up early at the same time every single day has benefited me the most. Waking up at 5am every morning to have my coffee when the world is still sleeping is a magical time. I can read, write, and reflect before most people are even moving. This sets the tone for the day for me and it keeps me grounded and focused on the things that I really want.
What is one belief or value that you hold as your guiding truth?
One solid belief I have is, we all have the ability to change our future. Just because our past has heartache, failure, or missed opportunities doesn't mean that our future has to be that way. Sure, we all likely have scars from the things we've gone through. Some of those scars are visible and some of them are in places that can't be seen by others. But scars only tell a story of where you have been, not where you are going.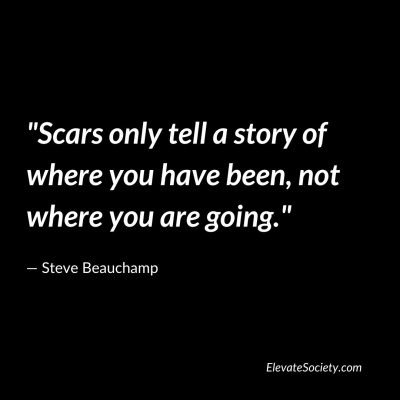 What is one of the most worthwhile investments —money or time investment — you've ever made?
One of the most worthwhile investments I've ever made was the book that I just finished writing. I invested a lot of time, energy, and money into the project and I am very proud of the result. I worked with an editor to learn how to write better and get my thoughts out of my head and onto the page. It has changed the trajectory of my life because I have shifted my identity to that of an author. Something I never thought I would ever do.
What is one life-changing book that has greatly influenced and helped you along the way? Also, who has inspired you the most in your journey?
This is a tough question to answer because I love to read and have many books that I could choose from, so I won't just pick one. I think I would be remiss if I didn't highlight the book written by Inazo Nitobe Bushidō: The Soul of Japan. This book inspired me to write my own book when I got to the end. He asked the question: Is Bushidō still alive today? For me, this was a resounding YES! After that, it became clear what I needed to do, which was to write my own book on how to create Work:Life Harmony through the 8 virtues of the Bushidō code. Since studying this book, it has given me so much insight into myself and the person that I want to be. It has lit a fire within me that cannot be extinguished and I know that I will continue to write and publish more books as time goes on.
Two other books that have greatly influenced me on my journey have been the books The Little Book of Ikigai by Ken Mogi and Ikigai-kan:Feel a life worth living by Nicholas Kemp. Both of these books have helped me gain a better understanding of what ikigai means from a Japanese perspective and has enriched my life greatly. Ikigai to most people is a Venn diagram with What the world needs, What you are good at, What you can be paid for, and What you love. That is not what ikigai actually is. Ikigai is derived from two words, ikiru: daily living and gai: value or worth. Put together gives you the value of everyday living, or said another way what gets you out of bed each morning. It isn't some sweet spot or large life goal that you have for yourself, although that is important too. It is about finding meaning in the everyday routines that we have for ourselves.
What was your biggest fear when you just started and how have you managed to overcome it? Also, did you find an effective way to eradicate fear from its root?
For a long time, I used to think that I needed to be perfect at everything I did. I was scared to make a mistake so I would hold myself to a very high standard. I realized over time that trying to live this way was not at all giving me the harmony that I was seeking. When I discovered the Bushidō code and the life of discipline that the samurai lived it opened my eyes to a much different way to live. No longer am I scared to make mistakes, I make the most of the opportunity when it does happen though so I don't continue to make the same mistakes in the future. Finding ways to nurture my ikigai has been a great reminder that life is more than just dollars and cents. It is about finding meaning and satisfaction in the activities that I am choosing to do not being perfect at them.
What was one of your biggest self-limiting beliefs and how have you managed to change it? Also, did you find a reliable process to embody new beliefs?
My biggest self-limiting belief I have overcome recently was that I was not creative and not a writer. Clearly that isn't true since I've published my book and am getting positive feedback from those that have read it. I think doing the work I've done with clients over my career has taught me just because something isn't visible in front of me doesn't mean it isn't true. It just means it hasn't happened yet. Our minds are capable of so much more than we think. Allowing your mind to believe possibility exists is one of the greatest gifts you could give yourself and others. Using some of the tools that I teach for process improvement has become very applicable in my personal development and improvement. So if I could point to a reliable process for my own improvement it would be that.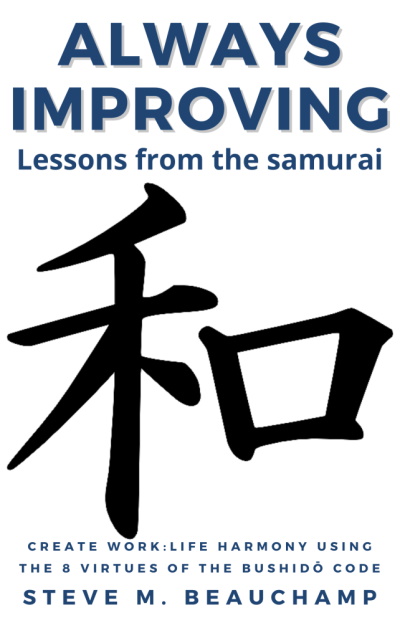 What is your message to someone who is about to embark on their next big mission or dream? Also, what advice should they ignore?
I will use a quote from Paulo Coehlo's The Alchemist to answer this question because I think he answers this question perfectly: "That at a certain point in our lives, we lose control of what's happening to us, and our lives become controlled by fate. That's the world's greatest lie." We have the ability to set the trajectory of our lives, don't believe the lie.
Finally, what are you primarily working on these days?
Primarily I spend a lot of time writing these days. I am building a following on Medium with my articles that are being published through Better Humans, Illuminations & Ikigai Insights.
Also, I am working on my next book that supports the idea of creating Work:Life Harmony by learning acceptance and practicing resilience. It will once again be connected to teaching from the samurai.
***
You can find more about Steve at his website at stevebeauchamp.com or on Linkedin @stevenmbeauchamp
Chief Editor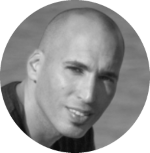 Tal Gur is an author, founder, and impact-driven entrepreneur at heart. After trading his daily grind for a life of his own daring design, he spent a decade pursuing 100 major life goals around the globe. His journey and most recent book, The Art of Fully Living, has led him to found Elevate Society.