Chasing The Wind – Lessons From Steve Fossett Story
Steve Fossett is one of my greatest heroes. Holding more than 100 world records in aviation, sailing and ballooning, Steve Fossett is probably one of the greatest adventurers in his time.
After reading his engaging autobiography, "Chasing The Wind", I was so inspired that I decided to share some lessons from his remarkable story.
But first, a bit of background…
Steve Fosset Story
James Stephen Fossett was born in 1944 in Tennesse and was brought up in California. James was inclined towards adventure from a very young age. As he was not an innate athlete James trained long and hard at endurance sports eventually succeeding in a wide range of sports.
He was 12 years old when he scaled his first mountain (the San Jacinto Mountains) and at the age of 13, he secured the highest rank of Boy Scout, the Eagle Scout. Thus initiated to the life of action and adventure at a young age, he was established as an adventurer by the time he enrolled himself in Stanford University.
After receiving an MBA degree from Olin Schools of Business, he started his professional life in the field of computers. Five years later, he shifted gears and took up commodities sales, a job he excelled at.
After 15 years of working hard, he founded his own companies named Marathon Securities and Lakota Trading, two successful companies that earned him millions.
During his stint as a finance man, he did not indulge in many adventure sports, and his college vacation wherein he climbed mountains across Europe was the last significant adventure he had. By 1990, the void that had been created by the lack of adventures became apparent and he started to take 6 weeks off every year to enjoy adventurous activities.
As an adventurer, Steve is nothing short of a legend. Fossett has to his credit a stunning 116 records in 5 different sports. Air balloons, powered aircrafts, gliders, sailboats…the vehicles that fetched him aviation world records are a healthy array.
In 2002, Steve achieved the distinction of being the first can to circumnavigate the Earth in a hot air balloon without refueling. He achieved this feat during his 6th attempt to set the record.
Fossett went on to set records as a jet pilot in US Transcontinental, Australia Transcontinental and round-the-world flights in a Cessna Citation X, and became the only aviator to hold records in 4 classes of air crafts.
2005 and 2006 were important years for Fossett. During this time he flew around the world non-stop in a single engine Virgin Atlantic Global Flyer in 67 hours, becoming the first person to circumnavigate the world without refueling. He topped this record with a record for the longest flight for an aircraft sans refueling by flying around the world in 76 hours and 45 minutes.
Steve Fossett has to his name 91 world records in avaiation (and 36 still remain unbeaten to date) and 23 sailing world records. The gliding world altitude record is another gem in his jewel-studded crown. Cross-country skiing and mountain climbing are other sports at which he excelled, apart from trans-continental flying, gliding, sailing and hot air ballooning.
In September 2001, Steve set out in a Bellanca Super Decathlon airplane with a single engine that disappeared over Nevada.
An extensive search team was deployed that combed the region for about a month, only to return empty handed. A sum of $1.6 million was spent in conducting the search mission.
What is Your Elevation Level?
TAKE THE TEST
The team found remains of the crashed plane, but they could not track any clues to Steve's body. A few months later, a couple of bones were found at a distance from the crash site and a DNA test revealed that the bones matched with Steve's profile. The legend was then officially pronounced dead.
Lessons from Steve Fossett Story
One of the finest gifts a person can give himself is the freedom of pursuing his or her dreams, and Steve Fossett chased his dreams like none other.
Throughout his life Steve saw obstacles as challenges and thrived on what others might call stress. He worked extremely hard to excel at his work in order to be able to fund his missions, often at times when no sponsor would be willing to pick up his bills due to his advanced age and lack of experience.
Through his actions and life story, Steve shows the value of always giving your best to whatever endeavors you undertake. Fossett is as much a success as a commodities salesman as he is a records-holding adventurer and sportsman. He had little reason to be regretful at any point of his life as he always worked toward actualizing his dreams, thereby leading a contented life.
Steve Fossett is an inspiration to those who want to break from the clutches of mundane-life and live with more purpose.
The fast-paced modern world requires one to be at the wheel steering his life's ship to survive, often at the cost of their dreams.
What matters is your resilience and the ability to circumvent the problem you're faced with in order to find a solution that will provide you with the monetary requirements and ultimately allow you to pursue what you love.
So go ahead and pursue your biggest dreams with all your heart and soul!
***
Steve Fossett Best Quotes
"The good thing about flying solo is it's never boring."
"A hot air balloon requires a great deal of fuel to keep it aloft, so that you can't fly it even for one day. A gas balloon, which usually uses helium, has the problem that the helium cools at night when the sun is not on it, and you have to throw ballast overboard to keep it from going to the surface."
"I pick projects according to how fascinating they are to me, and it has resulted in a broad reach. My records are actually in five different sports: balloons, airplanes, airships, gliders, and sailboats."
"Flying solo, you have a fair workload. I'm not only flying the balloon but doing the navigation, communications, repairing the burners, taking care of the equipment."
"I do have some books, but in all the distance flights I've made I've never opened the books. I've been too busy."
"This is a Solo Flight, but I want aviation enthusiasts and adventurers everywhere to join me in the endeavour."
"I was never comfortable with the risk of climbing in the Himalayas, or the amount of time in idleness that is involved in the Everest expedition."
Chief Editor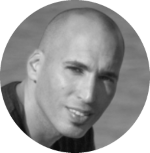 Tal Gur is an impact-driven entrepreneur, author, and investor. After trading his daily grind for a life of his own daring design, he spent a decade pursuing 100 major life goals around the globe. His journey and most recent book, The Art of Fully Living - 1 Man, 10 Years, 100 Life Goals Around the World, has led him to found Elevate Society.