The Crocodile Hunter: Steve Irwin Story
The section of the world's population that actualizes its dreams and pursues its passions is a startlingly small one. And unsurprisingly, the world's most successful personalities belong largely to this little group. The elements that are common to all globally revered persons who leave their mark on the world by virtue of their deeds are courage, dedication and faith.
Steve Irwin is a name that few people are unaware of. Though Irwin bade farewell to the world in a freak accident in 2006, the name immediately brings to mind the image of a robust man passionately speaking into a camera, with a wild or tame animal in the forefront or background, inspiring interest on wildlife in the most inert of audiences. His infectious smile and spirit are his signatures.
What is it that motivated this man to dedicate his life to creating awareness among the masses about the beauty of wildlife and the necessity of wildlife conservation? It was his passion combined with a cast iron will to achieve a set goal that made a legend out of a child gripped with wildlife. Steve Irwin's life is a lesson on the importance of knowing yourself, and identifying your passions, strengths and weaknesses.
Steve was born on 22 February 1962, to Lyn and Bob Irwin in Essendon, Melbourne, Victoria. His father was a wildlife expert and Steve's parents were the founders of Queensland Reptile And Fauna Park. Introduced to crocodiles, lizards, snakes and a host of wild and tame animals from a very young age, Steve Irwin naturally developed a soft spot for fauna. Steve also displayed the flourishes of a great personality in the making with his unnatural interest in the study of animals and his awesome courage in dealing with animals. At the age of 6, Steve caught his first venomous snake. And as a young boy aged 9, wrestled with a crocodile under the supervision of his father.
Steve never looked back after his first attempts at wrestling with crocodiles. He worked at his parents' park, feeding animals and participating in maintenance activities. Blessed to have the opportunity to grow up in an environment in perfect sync with his personal ambitions, Steve's personal and professional lives were intricately linked till the day of his death. Steve's wife Terre Raines Irwin shared his interests, and in fact, the couple's honeymoon was the shooting of a documentary filming the capturing of crocodiles by Steve and his team.
Steve Irwin is best known for The Crocodile Hunter series, and the couple's honeymoon footage was the first episode of this uber successful saga that captured the minds and hearts of millions across the globe. The show hit Australian TV in 1996, and in 1997 was lapped up by North American television. The Crocodile Hunter evolved into a show that was broadcasted in more than 130 countries, with an estimated viewership of 500 million.
Steve Irwin's popularity spread like wildfire when his show hit TV screens across the world. This is because of the vitality that the man emanated, and the pure passion he harbored for his work was communicated through his eyes that glittered with excitement and the vibrant gesticulation of the body. Compelling the most indifferent audiences to sit up and take notice, his innate communication skills paved the path to stardom. Steve soon garnered a commendable global fan base for his fearless exploration of the world, and educating kids and adults alike about crocodiles, venomous and non-venomous snakes and a wide range of reptiles and marine life. He evolved into a different genre by himself, and utilized his popularity to spread the message of conservation among the populations of the world.
Besides his around-the-world The Crocodile Hunter documentaries, this charming wildlife expert also featured in other Animal Planet shows, including Croc Diaries, The Crocodile Hunter Diaries and New Breed Vets. He also presented The Ten Deadliest Snakes In The World. Dr. Doolittle 2, Mystery Hunters, The Crocodile Hunter: Collision Course, The Fairly Odd Parents, 5 Takes: Pacific Rim, Happy Feet, Ocean's Deadliest and Bindi The Jungle Girl are the movies he worked for, playing himself in almost all the mentioned films.
The quality of love he received from his spell-bound audiences is evident in the shell-shocked condition of half the world on the receiving the news of his untimely, unfortunate accidental death on 4 September 2006. Irwin was filming his documentary Ocean's Deadliest when unfavorable weather conditions lead him to decide to shoot shallow water segments required for the program his daughter Bindi was hosting. He was swimming over some sting rays, when the barbed tail of a ray shot up and pierced Steve in his heart. It was considered a rude irony of life that the man who teased deadly creatures and tricked death in the presence of some of the most fatal reptiles known to man, had to suffer an unfortunate death due to a comparatively harmless sting ray.
Steve Irwin caters to the adventurous needs of his audiences, besides quenching their thirst with dazzling pellets of information packaged in layman's terms allowing everyone to understand him. Steve is best admired for his love for nature and his uninterrupted efforts to promote the conservation of the same. Steve reminds one that success inevitably visits those who work long and hard at what they believe in, and do not hesitate to pursue their dreams by playing on their strengths.
Steve was an environmentalist and championed for the conservation of wildlife. His spirited documentaries that captured various animals in their natural habitats served to emphasize on the importance of stalling the alarmingly fast destruction of forest cover for industrial purposes. He reminds one of the need to focus on a core objective and working systematically towards achieving the same.
Steve Irwin, too, was not spared from controversies. With individuals and groups levying a bevy of charges against him – almost all of them were dropped by courts without any charges being laid – Steve paid little attention to the mudslinging and confidently continued his benevolent work.
Photo Credit: Peter Pelliccia
***
Steve Irwin Best Quotes
"I believe that education is all about being excited about something. Seeing passion and enthusiasm helps push an educational message."
"Crikey means gee whiz, wow!"
"Yeah, for some reason parrots have to bite me. That's their job. I don't know why that is. They've nearly torn my nose off. I've had some really bad parrot bites."
"So now what happens is the cameras follow me around and capture exactly what I've been doing since I was a boy. Only now we have a team of, you know, like 73 of us, and it's gone beyond that."
"I am optimistic globally. So many scientists are working frantically on the reparation of our planet."
"I believe sustainable use is the greatest propaganda in wildlife conservation at the moment."
What is Your Elevation Level?
TAKE THE TEST
"Snakes are just very instinctive to me. I've been playing with snakes since before I could walk. It doesn't matter where or what it is, from the biggest to the most venomous."
"There's a lot of research behind the scenes that you don't get to see, but I have an instinct that my dad nurtured from when I was born. I was very lucky then."
"I have no fear of losing my life - if I have to save a koala or a crocodile or a kangaroo or a snake, mate, I will save it."
"I believe our biggest issue is the same biggest issue that the whole world is facing, and that's habitat destruction."
"Take the crocodile, for example, my favorite animal. There are 23 species. Seventeen of those species are rare or endangered. They're on the way out, no matter what anyone does or says, you know."
"I bled a lot. I got hit across the face. We couldn't film for seven days. I got hit, whacked, underwater, across the face. I finished the shot, got into the boat and blood started coming out."
"So fear helps me from making mistakes, but I make lot of mistakes."
"When I talk to the camera, mate, it's not like I'm talking to the camera, I'm talking to you because I want to whip you around and plunk you right there with me."
"So, my tactic with conservation of apex predators is to get people excited and take them to where they live."
"The first crocodile I ever caught was at nine years of age, and it was a rescue."
"Yeah, I think it's an absolute disaster that Australia, the government, allowed kangaroo culling."
"I've probably saved thousands of peoples' lives with my educational message on snake bites, how to get in around venomous anything."
"That might have a lot to do with it, but you know, I probably don't show fear, but I suffer from fear like everyone else."
"You know, I'm Australian, and we have got the worst sense of humor. We are cruel to each other."
"The only animals I'm not comfortable with are parrots, but I'm learning as I go. I'm getting better and better at 'em. I really am."
"No, snakes are no problem. I'd go to any country, anywhere, any snakes, not a problem."
"You know, you can touch a stick of dynamite, but if you touch a venomous snake it'll turn around and bite you and kill you so fast it's not even funny."
"My dad taught me from my youngest childhood memories through these connections with Aboriginal and tribal people that you must always protect people's sacred status, regardless of the past."
"Every cent we earn from Crocodile Hunter goes straight back into conservation. Every single cent."
Chief Editor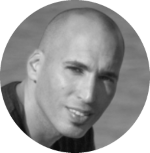 Tal Gur is an impact-driven entrepreneur, author, and investor. After trading his daily grind for a life of his own daring design, he spent a decade pursuing 100 major life goals around the globe. His journey and most recent book, The Art of Fully Living - 1 Man, 10 Years, 100 Life Goals Around the World, has led him to found Elevate Society.