The Alchemist: Summary Review & Takeaways
This is a summary review of The Alchemist containing key details about the book.
What is The Alchemist About?
The Alchemist is the magical story of Santiago, an Andalusian shepherd boy who yearns to travel in search of a worldly treasure as extravagant as any ever found. From his home in Spain, he journeys to the markets of Tangiers and across the Egyptian desert to a fateful encounter with the alchemist.
The story of the treasures Santiago finds along the way teaches us about the essential wisdom of listening to our hearts, learning to read the omens strewn along life's path, and, above all, following our dreams.
Who is the Author of The Alchemist?
Paulo Coelho de Souza is a Brazilian lyricist and novelist and a member of the Brazilian Academy of Letters since 2002. His novel The Alchemist became an international best-seller and he has published 28 more books since then.
Book details
Print length: 182 Pages
Audiobook: 4 hrs
Genre: Fiction, Classics, Fantasy
What are key takeaways from The Alchemist?
Takeaway #1 Follow What Your Heart Desires
Listen to your heart and follow what your soul desires, this is the way to make your dreams come true and live the life that you've imagined. Your heart is the language of God says Paulo Coelho in The Alchemist and no matter what obstacles or fear you face, if you follow your heart you'll always learn a lesson and come out the other side being 1 step closer to what your soul desires. You can never escape from what your heart and soul wants and needs, no matter how much you might try to distract yourself, so give in gracefully and enjoy the journey of your life.
Takeaway #2: Know That You Will Fail
As Robert Kiyosaki once said "Sometimes you win, sometimes you learn" - Failure is inevitable as you fulfill your personal legend, don't let it stop you, just learn the lesson and move on, failure is progress. Nothing worth having ever comes easy!
Takeaway #3: Maktub – It Is Written
Everything that happens, happens for a reason is a reoccurring theme in The Alchemist, the belief being that all of your actions are fate, written by God and all you have to do is follow the path that is already laid out for you. Every person you meet, every conversation you have, everything you do each day plays a role in the universe, you just don't realise how important 1 word to a stranger can be, or how your life shapes the world.
Takeaway #4: Fear Is The Biggest Obstacle
You know this from experience, scary things are never as bad as you think but your mind makes the fear bigger than the actual thing that you fear so that you procrastinate, the fear gets bigger, and you procrastinate some more. If you can do the scary thing fast, the fear won't be so big, it won't have the chance to grow. If the fear is already huge – Do that scary thing now because without great risk great reward cannot be achieved. What have you got to lose?
Takeaway #5: Find The Extraordinary In The Ordinary
Open your eyes and really smell the coffee, feel the smoothness of the coffee bean, notice the colour, what shade is it? No, saying it's brown won't suffice! Look at all the little things around you and notice the details... Being grateful for the small things grounds you and gets you living in the present moment away from past events that can zap the joy from your soul. If you feel that one day is much the same as the next, break the monotony by noting all the good things that are happening, all the beauty that surrounds you, all the kindness around you. Look for the silver lining and you'll find it, and feel it.
Takeaway #6: The Ripple Effect
When you strive to be the best version of you, everything around you becomes better too. In the same way that when 1 person yawns, another person 'catches it' and yawns too, smiles, love, and happiness can also be caught. Use yourself to spread the love, joy and happiness to others around you and you'll notice a positive change in yourself and everyone around you whether friends, family, or strangers in the wider community.
What are good quotes from The Alchemist?
"Everyone seems to have a clear idea of how other people should lead their lives, but none about his or her own."
"No matter what he does, every person on earth plays a central role in the history of the world. And normally he doesn't know it."
"When you want something, all the universe conspires in helping you to achieve it." (Meaning)\
― Paulo Coelho - The Alchemist Quotes
What are the main summary points of The Alchemist?
Here are some key summary points from the book:
We all have our own personal legend. When you trust your path and surrender to your personal calling, you are already living your dream.
Realizing your destiny is the only obligation you have.
Always know what it is that you want.
It's the possibility of having a dream come true that makes life truly interesting.
Learn to listen and follow your heart. You will never be able to escape from your heart, so it's better to listen to what it has to say.
No heart has ever suffered when it goes in search of its dreams. Dreams are the language of God.
Focus on your own journey and ignore those who want you to lead a different life. ("Everyone seems to have a clear idea of how other people should lead their lives, but none about his or her own.")
With each passing obstacle, there is a lesson to learn. Remember, it's not the destination, but the journey that counts.
You may fail but don't give up in the process. ("The secret of life is to fall seven times and to get up eight times.")
It's usually the simple things in life that are the most extraordinary
Most often that not, fear is a bigger obstacle than the obstacle itself (the fear of failing, the fear of realizing your dreams, etc).
The fear of suffering is worse than the suffering itself. Don't give in to your fears. If you do, you won't be able to talk to your heart.
What is true will endure. The right decision will be the one that withstands the tests of time.
Your success has a ripple-effect. When you strive to become better than you are, everything around you becomes better, too.
Don't live in either your past or your future. Always concentrate on the present.
Use your imagination and see the world in terms of what you would like to see happen, not what actually does.
There is only one way to learn and endure life. It's through action.
When you really want something, all the universe conspires in helping you achieve it. This happens because your desire is originated in the soul of the world. (i.e. The collective consciousness)
Notice the signs (i.e. Omens). The universe has its language and it's using it to communicate to you the clues and signs.
Embrace gratitude and recognize all the good that is in your life. When each day looks the same, it's because we fail to recognize the good things that happen in our lives.
Don't think about what you've left behind. Only yhink about the best way of moving forward.
No reason is needed for loving.
The Alchemist Summary Notes
Here are some quick summary notes from the book:
Introduction of Santiago
In the first part of the book, we are introduced to Santiago, who is content with his life as a shepherd but feels a sense of restlessness and a desire for adventure. He has a recurring dream where he finds a treasure in the Egyptian pyramids, which he believes is a sign from the universe that he should embark on a journey to fulfill his destiny.
Santiago's Encounter with the Gypsy and the Old Man
ISantiago meets a gypsy woman who interprets his dream and tells him that he must go to Egypt to find his treasure. She also tells him about a mysterious old man who can help him on his journey. Santiago is initially skeptical, but he decides to take a chance and follows the gypsy's advice. He eventually meets the old man, who claims to be a king, and teaches him about the concept of a Personal Legend - a person's life purpose.
Santiago's Journey to Africa
Santiago decides to sell his sheep and use the money to finance his journey to Egypt. However, on his way there, he is robbed of all his money in Tangier, Morocco. He is forced to find work and meets a crystal merchant who hires him to sell crystal glasses. Santiago learns a lot from the merchant and saves enough money to continue his journey to Egypt.
Santiago's Time in the Desert
Santiago embarks on a treacherous journey across the Sahara Desert. He meets an alchemist who teaches him about the power of the universe and how to communicate with it. The alchemist also teaches Santiago how to turn lead into gold and how to listen to his heart. Santiago learns many valuable lessons during his time with the alchemist.
Santiago Finds His Treasure
After many obstacles and setbacks, Santiago finally arrives in Egypt and embarks on a journey to find his treasure. He encounters many challenges along the way but ultimately discovers that his treasure was where he least expected it - back in his hometown of Andalusia. He finds a chest of gold buried under a tree in the church where he had his recurring dream.
Santiago's Return Home: In the final section of the book, Santiago returns home a changed man. He has discovered his Personal Legend and has learned many valuable lessons along the way. He is content and at peace with his life and is grateful for all the experiences he has had on his journey. Santiago realizes that the journey is more important than the destination and that everything he needed was within him all along.
Overall Summary: The idea of personal legend is central to the story of "The Alchemist." It suggests that everyone has a purpose in life and that it is up to each individual to pursue their own destiny. It also implies that the universe is a benevolent force that is constantly working to help people achieve their goals. The theme of personal legend is particularly relevant in today's society, where many people struggle to find meaning and purpose in their lives. "The Alchemist" encourages readers to listen to their hearts and follow their dreams, even if it means taking risks and leaving their comfort zones. It suggests that the universe is on their side, and that if they have the courage to pursue their personal legend, they will find the treasure they are seeking.
***
What do critics say?
Here's what one of the prominent reviewers had to say about the book: "A remarkable tale about the most magical of all journeys: the quest to fulfill one's destiny." — Anthony Robbins, author of Awaken the Giant Within
* The summary points above have been concluded from the book and other public sources. The editor of this summary review made every effort to maintain information accuracy, including any published quotes, chapters, or takeaways
Chief Editor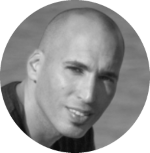 Tal Gur is an author, founder, and impact-driven entrepreneur at heart. After trading his daily grind for a life of his own daring design, he spent a decade pursuing 100 major life goals around the globe. His journey and most recent book, The Art of Fully Living, has led him to found Elevate Society.