MONEY Master the Game: Summary Review & Takeaways
This is a summary review of MONEY Master the Game containing key details about the book.
What is MONEY Master the Game About?
Money: Master the Game is a 7-step blueprint for securing financial freedom. It is the product of extensive research and one-on-one interviews with more than 50 of the most legendary financial experts in the world - from Carl Icahn and Warren Buffett, to Ray Dalio and Steve Forbes.

ELEVATE
Free Resource: A step-by-step blueprint to help you set and realize big dreams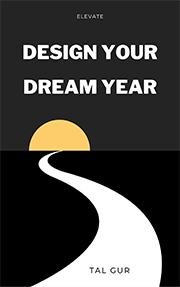 Who is the Author of MONEY Master the Game?
Tony Robbins is a bestselling author, entrepreneur, and philanthropist. He's called upon to consult and coach some of the world's finest athletes, entertainers, Fortune 500 CEOs, and even presidents of nations.
What are key takeaways from MONEY Master the Game?
Takeaway #1 Are You Exercising Your Money?
The answer is probably no. But just like you have to exercise your dog and exercise yourself, you have to exercise your money to make it grow – Don't let it stay stagnant!
Takeaway #2 Have a Financial Goal
A goal without a plan is just a dream! So get specific with your financial goal whilst also remaining realistic. Saying 'I want more money' doesn't cut it because the coin you found on the street counts as 'extra' as does that $25 from Auntie Sue for your birthday! Look at the figures and see if you need an extra $200 a week or an extra $2,000 a month to feel free from financial stress. Then create a plan of how you want to create that extra money. You might decide that your goal is to earn enough money through investments to cover your basic monthly expenses or to make enough from investments to cover travel and other fun things.
Takeaway #3 Start Slow But Don't Wait
Everyone knows that the tortoise wins the race so don't worry about the small amounts you are saving or the length of time it's taking you to reach your goal, just keep going, especially when times are hard and you want to skip a month or quit entirely. Most people think they can accomplish more than is actually possible in a year, but long-term they underestimate what they can achieve in a decade – It is always possible to catch up.
Takeaway #4 Compound That Cash
Compounding means letting your savings/investments grow year after year by allowing the interest to build up. You need to be putting some money aside each month for this. Think of saving as your Freedom Fund for later in life, and know that your older self will thank your younger self for making this commitment.
You should aim to save 10% of your income minimum but if that's a struggle, start at 5%. You can always find money to put into your freedom fund, even during the toughest times... Simply skip that takeaway meal, avoid recreational shopping, don't buy wine and chocolate for a month, and use the money you've saved to put into your freedom fund remembering that the more you add, the more you'll get in return.
Takeaway #5 Invest Wisely
Investing can be a daunting prospect for many people, they don't want to invest in the wrong thing and think it safer to hire a stockbroker or other finance professional to do the job for them. But there's a problem with this – You know what's best for your money, not another person. A financial advisor or stockbroker is getting paid whether you make a profit or not. Thankfully, there is one person you can trust though, a fiduciary. A fiduciary is required by law to have your own interests at heart, not their own, not a company. That's not to say you can't learn to invest your own money wisely – You just have to trust your ability, and do careful research, remembering that you're in this for the long run, investing is not a get rich quick scheme. Find someone who has already done what you want to do and analyze how they did it, use their tips and use their life to keep you inspired.
Takeaway #6 The Money Buckets
The key to financial freedom and continuing to grow your freedom fund is through diversifying. In the same way that you don't want to keep all of your eggs in one basket, this method uses buckets to explain the concept. There are three different 'money buckets' that you need to be filling and should try to keep balanced.
The first 'money bucket' is the most secure one. You might not get as much return on this 'bucket' but it's unlikely to lose value – Bonds are a good example for this.
The second 'money bucket' is your growth fund, most likely used for stocks and shares. It's not as secure as the first bucket but could get you big returns.
The third 'money bucket' is the vital one, it's the one that improves your lifestyle. You place some of your profits from the first two buckets into this one and spend it as you wish whether that's spent on travel, buying a new car, or treating the kids.
Book details
Print length: 688 Pages
Audiobook: 21 hrs and 3 mins
Genre: Finance, Business, Nonfiction, Money, Personal Finance
What are the chapters in MONEY Master the Game?
Chapter One - It's Your Money! It's Your Life! Take Control
Chapter Two - The 7 Simple Steps to Financial Freedom: Create an Income for Life
Chapter Three - Tap the Power: Make the Most Important Financial Decision of Your Life
Chapter Four - Money Mastery: It's Time to Break Through
Chapter Five - Break Free: Shattering the 9 Financial Myths
Chapter Six - Myth 1: Th $13T Lie: "Invest with Us. We'll Beat the Market!"
Chapter Seven - Myth 2: Our Fees? They're a Small Price to Pay!
Chapter Eight - Myth 3: Our Returns? What You See Is What You Get"
Chapter Nine - Myth 4: I'm Your Broker, and I'm Here to Help
Chapter Ten - Myth 5: Your Retirement Is Just a 401(k) Away
Chapter Eleven - Myth 6: Target-Date Funds: "Just Set It and Forget It"
Chapter Twelve - Myth 7: "I Hate Annuities, and You Should Too"
Chapter Thirteen - Myth 8: " You Gotta Take Huge Risks to Get Big Rewards!"
Chapter Fourteen - Myth 9: "The Lies We Tell Ourselves"
Chapter Fifteen - What's the Price of Your Dreams?: Make the Game Winnable
Chapter Sixteen - What's Your Plan
Chapter Seventeen - Speed It Up: 1. Save More and Invest the Difference
Chapter Eighteen - Speed It Up: 2. Earn More and Invest the Difference
Chapter Nineteen - Speed It Up: 3. Reduce Fees and Taxes (and Invest the Difference)
Chapter Twenty - Speed It Up: 4. Get Better Returns and Speed Your Way to Victory
Chapter Twenty-One - Speed It Up: 5. Change Your Life - and Lifestyle - for the Better
Chapter Twenty-Two - The Ultimate Bucket List: Asset Allocation
Chapter Twenty-Three - Playing to Win: The Risk/Growth Bucket
Chapter Twenty-Four - The Dream Bucket
Chapter Twenty-Five - Timing Is Everything
Chapter Twenty-Six - Invincible, Unsinkable, Unconquerable: The All Seasons Strategy
Chapter Twenty-Seven - It's Time to Thrive: Storm-Proof Returns and Unrivaled Results
Chapter Twenty-Eight - Freedom: Creating Your Lifetime income Plan
Chapter Twenty-Nine - Time to Win: Your Income Is the Outcome
Chapter Thirty -Secrets of the Ultrawealthy (That You Can Use Too)
Chapter Thirty-One - Meet the Masters
Chapter Thirty-Two - Carl Icahn: Master of the Universe
Chapter Thirty-Three - David Swensen: A $23.9 Billion Labor of Love
Chapter Thirty-Four - John C. Bogle: The Vanguard of Investing
Chapter Thirty-Five - Warren Buffet: The Oracle of Omaha
Chapter Thirty-Six - Paul Tudor Jones: A Modern-Day Robin Hood
Chapter Thirty-Seven - Ray Dalio: A Man for All Seasons
Chapter Thirty-Eight - Mary Callahan Erdoes: The Trillion-Dollar Woman
Chapter Thirty-Nine – T. Boone Pickens: Made to Be Rich, Made to Give
Chapter Forty - Kyle Bass: The Master of Risk 
Chapter Forty-One - Marc Faber: The Billionaire They Call Dr. Doom
Chapter Forty-Two - Charles Schwab: Talking to Chuck, the People's Broker
Chapter Forty-Three - Sir John Templeton: The Greatest Investor of the 20th Century
Chapter Forty-Four - The Future Is Brighter Than You Think
Chapter Forty-Five - The Wealth of Passion
Chapter Forty-Six - The Final Secret

ELEVATE
Free Resource: 1000+ SMART goal ideas to inspire you create your life goals list.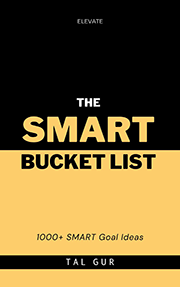 What are some of the main summary points from the book?
Here are some key summary points from the book:
Importance of Investor Mindset: Robbins emphasizes the significance of adopting the right mindset when it comes to investing. Developing a disciplined and patient approach, focusing on long-term goals, and avoiding emotional decision-making are crucial for success.
Power of Compound Interest: The book highlights the power of compounding, which allows investments to grow exponentially over time. Robbins encourages readers to start investing early and consistently to take advantage of this compounding effect.
Asset Allocation: Robbins emphasizes the importance of diversifying investments across different asset classes to manage risk effectively. Allocating investments between stocks, bonds, real estate, and other assets can help create a well-balanced portfolio.
Minimizing Fees: The book emphasizes the negative impact of high investment fees on long-term returns. Robbins recommends choosing low-cost index funds or exchange-traded funds (ETFs) to minimize fees and increase overall investment returns.
Importance of Risk Management: Robbins emphasizes the need for investors to protect their investments by implementing risk management strategies. This includes diversification, setting stop-loss orders, and having a cash reserve for emergencies.
Financial Advisors: Robbins discusses the pros and cons of working with financial advisors. He highlights the importance of finding a trustworthy advisor who operates as a fiduciary, meaning they have a legal obligation to act in their clients' best interests.
Emotional Mastery: The book delves into the psychology of investing and the importance of emotional mastery. Understanding and managing emotions such as fear and greed can help investors make rational decisions and avoid common pitfalls.
Importance of Giving Back: Robbins emphasizes the significance of philanthropy and giving back to society. He believes that true wealth is not just measured by financial success but also by the impact one has on the lives of others.
What are good quotes from MONEY Master the Game?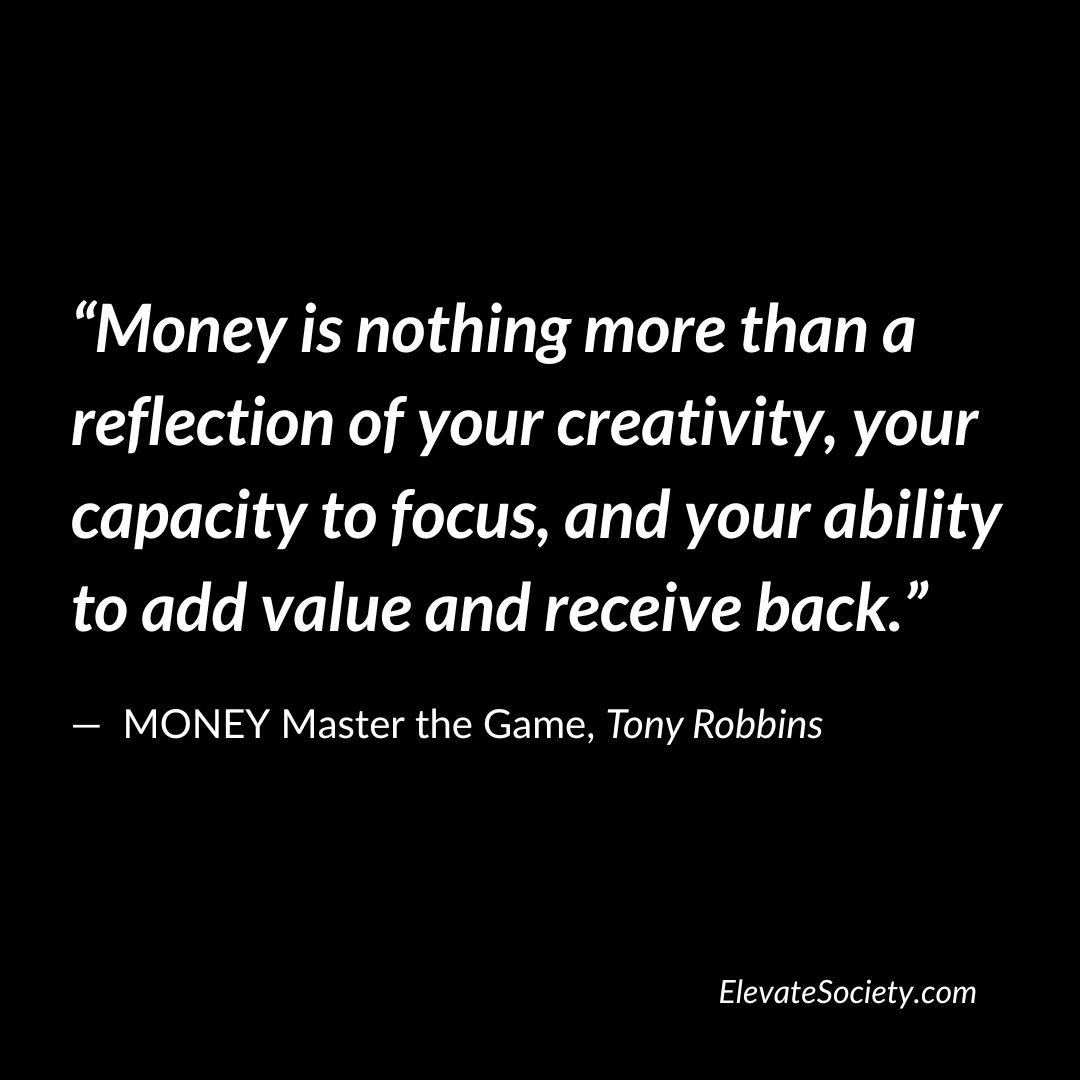 [Favorite Quote]: "Money is nothing more than a reflection of your creativity, your capacity to focus, and your ability to add value and receive back." (Meaning)
"We're drowning in information, but we're starving for wisdom."
― Tony Robbins - MONEY Master the Game Quotes
What do critics say?
Here's what one of the prominent reviewers had to say about the book: "In this book Tony masterfully weaves anecdote and expertise to simplify for readers the process of investing—priming their financial education and helping them effectively plan for their future." — Mary Callahan Erdoes
* The summary points above have been concluded from the book and other public sources. The editor of this summary review made every effort to maintain information accuracy, including any published quotes, chapters, or takeaways
Chief Editor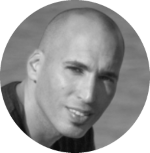 Tal Gur is an author, founder, and impact-driven entrepreneur at heart. After trading his daily grind for a life of his own daring design, he spent a decade pursuing 100 major life goals around the globe. His journey and most recent book, The Art of Fully Living, has led him to found Elevate Society.