When Things Fall Apart: Summary Review & Takeaways
This is a summary review of When Things Fall Apart containing key details about the book.
What is When Things Fall Apart About?
When Things Fall Apart is about recognizing the vast potential for happiness, wisdom, and courage even in the most painful circumstances. It shows us how we can use painful emotions to cultivate wisdom, compassion, and courage.

ELEVATE
Free Resource: A step-by-step blueprint to help you set and realize big dreams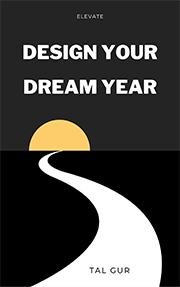 The book teaches that there is a fundamental opportunity for happiness right within our reach, yet we usually miss it – ironically, while we are caught up in an attempt to escape pain and suffering.
Who is the Author of When Things Fall Apart?
Pema Chödrön is an American Buddhist nun in the lineage of Chögyam Trungpa. She is resident teacher at Gampo Abbey in Nova Scotia, the first Tibetan monastery in North America established for Westerners.
What are key takeaways from When Things Fall Apart?
Takeaway #1 Embrace The Demons
Very few people enjoy feeling scared but it's something we must learn to deal with and overcome rather than run away from or ignore as facing our fears allow us to gain a new perspective about ourselves. Spend time reflecting on your fear, understanding it from a deeper level, so that you can learn about the situation you find yourself in rather than slapping an emotional bandaid on and attempting to fix it blindly. Know that your life is in constant flux and that's normal – things fall into place, fall apart, and then fall back into place in a better way, even if you don't realize it right away.
Loneliness is another feeling that people often try to avoid but actually, loneliness is a fantastic opportunity to observe yourself and develop some self love. When you change the name from negative to positive, loneliness turns into solitude which is needed in order to recuperate and relax. So don't fight against loneliness, use it as an opportunity for self observation and to make friends with yourself.
Takeaway #2 Hope vs Fear
When faced with tough times you may think it's hope that keeps you going. But hope can actually be detrimental to your wellbeing for fear and hope are emotions that go hand in hand. Think about it... we hope life will get better but also fear that it won't. It's important to question our hopes and fears as this can set us free from anxiety, showing us how unimportant they really are and allowing us to a life free from disappointment.
As humans, our biggest fear is our own death but by fearing death we can lose out on enjoying all of life. Accept that death is natural and you'll better be able to accept the other endings in your life be that a job loss, relationship ending or loss of a friend.
Takeaway #3 The Meaning of Life
When searching for an answer to this question just remember to embrace the 3 truths of existence - impermanence, suffering, and egoless as this will help you to become a more compassionate person.
1. Embracing impermanence is easier when done at the beginning of something than at the end ie when a child is born, or when you're in the first flush of new love rather than at the end of the cycle so be happy for a new day, not sad when it comes to an end.
2. Embrace suffering – There's no love without loss, no pleasure without pain so notice how you react to suffering but be gentle with yourself – notice the emotion but don't beat yourself up for feeling that way, instead see what you can learn.
3. Embracing egolessness means you can learn to feel at peace with your past as well as your future meaning you're free to live in the present moment and enjoy every second of it. Lack of ego is not a lack of confidence but instead, a sign of deep inner peace.
Takeaway #4 Putting It Into Practise
Use meditation to recenter yourself when you feel powerless – Don't struggle with your thoughts or emotions, investigate them.
Turn suffering into a wake up call – When you feel passionate, addicted, ignorant, or aggressive don't suppress or deny the feeling, use the tonglen breathing exercise to turn pain into joy. To do this, breath in the pain you feel, and breath out the joy you'd like to feel.

ELEVATE
Free Resource: 1000+ SMART goal ideas to inspire you create your life goals list.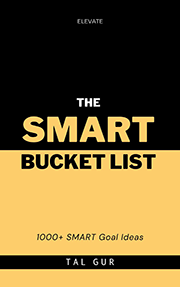 Remember that you are exactly where you need to be and that everything is alive and perfect as it is – Use this moment to work with the lemons you've been given and make lemonade!
Book details
Print length: 160 Pages
Audiobook: 5 hrs and 44 mins
Genre: Nonfiction, Buddhism, Spirituality, Self Help, Philosophy
What are the chapters in When Things Fall Apart?
Chapter One - Intimacy with Fear
Chapter Two - When Things Fall Apart
Chapter Three - Overcoming Your Body
Chapter Four - Relax As It Is
Chapter Five - It's Never Too Late
Chapter Six - Not Causing harm
Chapter Seven - Hopelessness and Death
Chapter Eight - Eight Worldly Dharmas
Chapter Nine - Six Kinds of Loneliness
Chapter Ten - Curious about Existence
Chapter Eleven - Nonaggression and the Four Maras
Chapter Twelve - Growing Up
Chapter Thirteen - Widening the Circle of Compassion
Chapter Fourteen - The Love That Will Not Die
Chapter Fifteen - Going Against the Grain
Chapter Sixteen - Servants of Peace
Chapter Seventeen - Opinions
Chapter Eighteen - Secret Oral Instructions
Chapter Nineteen - Three Methods for Working with Chaos
Chapter Twenty - The Trick of Choicelessness
Chapter Twenty-One - Reversing the Wheel of Samsara
Chapter Twenty-Two - The Path is the Goal
What are some of the main summary points from the book?
Here are some key summary points from the book:
Impermanence and uncertainty: Chödrön emphasizes that change is inevitable and that we must learn to accept the impermanence of life. By recognizing the uncertainty of our circumstances, we can cultivate a sense of resilience and adaptability.
The power of mindfulness: The practice of mindfulness plays a crucial role in navigating challenging situations. Chödrön encourages the reader to stay present and observe their thoughts and emotions without judgment. Mindfulness helps us develop a compassionate attitude towards ourselves and others.
Embracing discomfort: Rather than seeking comfort and security, Chödrön suggests that we embrace discomfort and lean into our fears. By doing so, we can develop inner strength and transform our challenges into opportunities for growth.
The wisdom of groundlessness: Chödrön challenges the notion that we need to have everything figured out and that stability is necessary for happiness. Instead, she suggests that we embrace the inherent groundlessness of life and find freedom in not having all the answers.
Compassion for ourselves and others: The book emphasizes the importance of self-compassion and extends it to others. Chödrön suggests that we treat ourselves with kindness and understanding, which in turn enables us to relate to others in a more compassionate way.
The path of surrender: Rather than resisting or fighting against difficult circumstances, Chödrön suggests surrendering to them. This surrender does not mean giving up but rather accepting things as they are and finding peace within that acceptance.
Cultivating joy in the present moment: Despite the challenges we face, Chödrön encourages us to find joy in the present moment. By appreciating the simple pleasures and practicing gratitude, we can find happiness even amidst difficult times.
What are good quotes from When Things Fall Apart?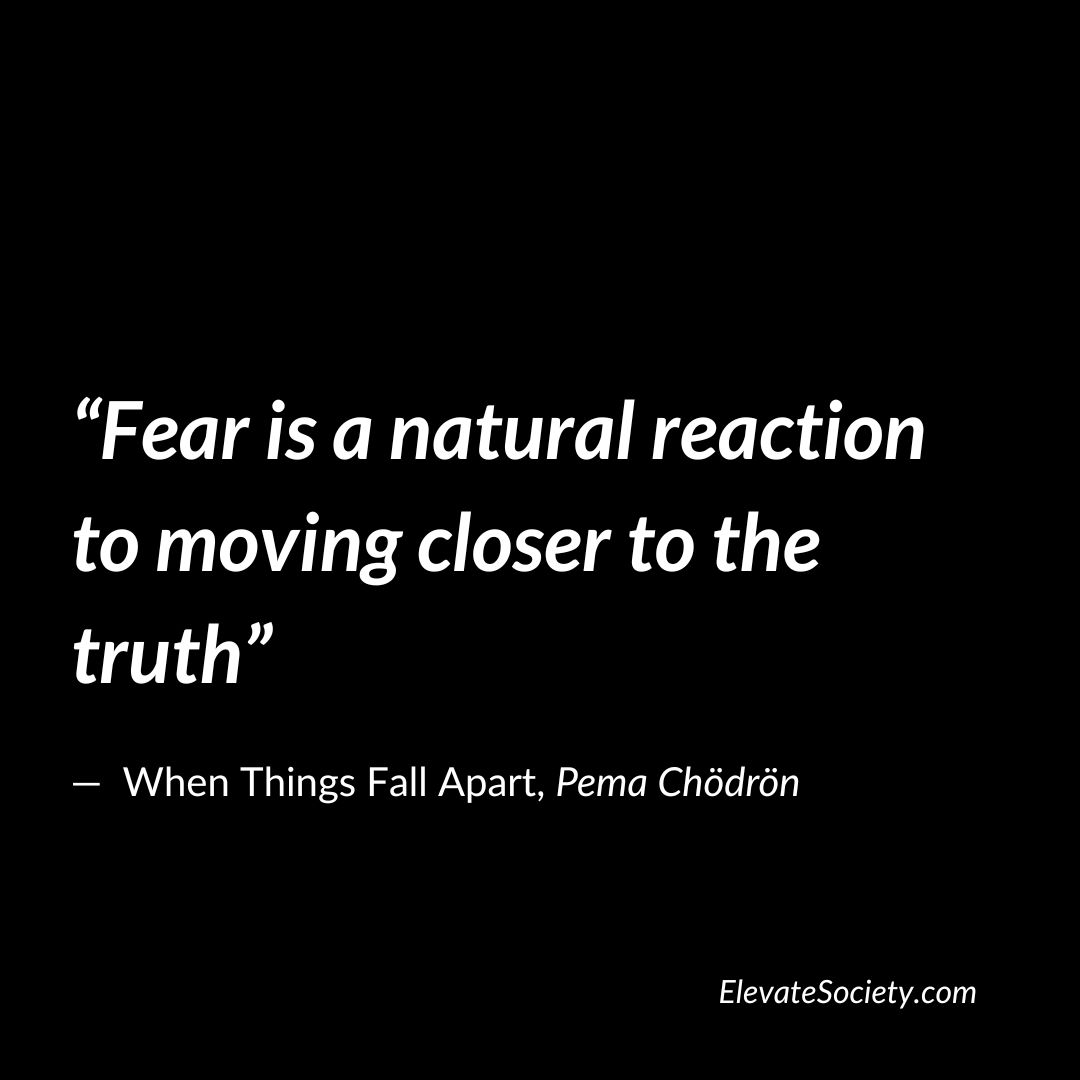 [Favorite Quote]: "Fear is a natural reaction to moving closer to the truth" (Meaning)
"The Most fundamental aggression to ourselves, the most fundamental harm we can do to ourselves, is to remain ignorant by not having the courage and the respect to look at ourselves honestly and gently."
― Pema Chödrön - When Things Fall Apart Quotes
What do critics say?
Here's what one of the prominent reviewers had to say about the book: "If you're facing a challenging time in life, this is the book you want. It shows how to develop loving-kindness toward yourself and then cultivate a fearlessly compassionate attitude toward your own pain and that of others." — Lion's Roar
* The summary points above have been concluded from the book and other public sources. The editor of this summary review made every effort to maintain information accuracy, including any published quotes, chapters, or takeaways
Chief Editor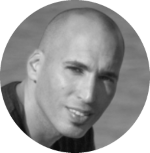 Tal Gur is an author, founder, and impact-driven entrepreneur at heart. After trading his daily grind for a life of his own daring design, he spent a decade pursuing 100 major life goals around the globe. His journey and most recent book, The Art of Fully Living, has led him to found Elevate Society.