Tammy Camp: Lara Croft of the Web
Reading the biographies of various prominent personalities, dead or alive, you might have written off their successes as mere serendipities. "He just got lucky that his soon-to-be mentor happened to catch his performance," or "she was simply at the right place at the right time." However, what you fail to notice is that he / she happened to be fortunate enough to have caught the attention of benefactors only after taking the initiative to do something that placed them at their lucky platforms.
Opportunities are available galore, what's important is your initiative in fishing out the relevant ones and making the best of what you have. Tammy Camp is a kiteboarder, entrepreneur, adventure traveler and venture advisor who believes that her entry into the field of Internet business was a serendipity that she deserved because of all the effort she put in.
A wiser way of understanding these happy strokes of luck in the lives of prominent personalities can be to view them as the unexpected, unplanned and surprising results of efforts invested. In all, you will notice that nothing is handed on a silver platter to any person. You have to labor to build yourself.
Tammy Camp is the youngest daughter of James Edward Camp III, a United States Intelligence Officer. Tammy was no stranger to working with a computer, and learnt her way around the Internet by utilizing a Commodore 64 that her father had purchased when she was a kid. A remarkable child, Tammy learnt coding at the tender age of six and evolved into a technological geek.
Tammy displayed signs of laudable initiative and entrepreneurial skills early on, even designing a graduate course at Georgia State University. She drafted the Bachelor's of Interdisciplinary Studies in Film and Audio Production, and was the first student to graduate in the course.
Anything but a slacker, Tammy acknowledged her own abilities and launched her own company when she was in the third year of her graduation course. This allowed her to make some useful contacts, and thereon began her promising work. Tammy worked away for at least 16 hours every day, eating when she remembered to and sleeping to rejuvenate herself, only to re-launch herself into work promptly. Thus was her lifestyle for the first few months of starting work.
It was during one such difficult phase when she was overburdened with professional commitments that a friend introduced her to kiteboarding. Tammy took to kiteboarding like a fish to water and her ten-day trip to Dominican Republic transformed into a six-month stint. Passionately in love with the sport, Tammy has since traveled all over the world just to kiteboard. She is also the proud titleholder of a world record in the sport; she holds the record for performing the greatest number of consecutive back loops in a minute. She also learnt from the experience of trying to mobilize the funds required to indulge in the sport and film herself at it.
As an entrepreneur, Tammy Camp is dubbed as the "Lara Croft of the web." She is best known for her strategies to develop start-ups. Well versed in the ways of the web, Tammy keeps herself abreast of all developments in the intensely dynamic terrain of the Internet, and can recite pages on social media. She uses her knowledge of social media, search engine trends, and the study of consumer behavior in responding to ads online to draft strategies to boost the marketing of start-ups. Tammy essentially cuts down the efforts of a start-up's research team by half, providing them with the information they need to decide on the best strategic approach to interact with their clients. Google Apps and a range of other tools help companies expand their Internet reach, but few are aware of their existence and their prowess in business expansion.
Tammy is considered an authority in the field of online marketing and her insights and opinions on the ways in which marketing tools and techniques used are considered invaluable. She managed the online advertising department of Hotwire.com, and was a part of the promotional efforts of eBay, Amazon, Priceline, Expedia, Harrods, Holiday Autos, Lloyd TSB and others. Staples, AT&T, WalMart and GM are other companies that were at the receiving end of Tammy Camp's skills.
Tammy has made headlines in Forbes, USA Today, International Business Times and NPR, besides contributing as a guest writer to Mashable.com and Forbes. Tammy's work was also recognized when she was chosen by the United States Department of State to be a host American Entrepreneur in 2010 for the "New Beginning: Entrepreneurship and Business Innovation" program, wherein she addressed delegates from more than 28 countries. She provided entrepreneurial perspective, insights and lectures on Internet business at the program.
Tammy Camp is 24 years old and she is already a living legend. This status is the fruit of her consistent labor over the years, and is the result of her working day-in and day-out on pet ideas and improvising on them. However, it is important to note that you must not give yourself a backseat in the drive to achieve something. When Tammy realized that she was overworking herself by putting in 16 hours of work a day and was neglecting herself by not eating well and shutting herself at home, she immediately took corrective measures. She rescheduled her days to incorporate outings and fun activities into her lifestyle.
People mistakenly believe that success is possible only if you deny yourself every other joy in the world and focus solely on attaining your goal. Fact is that nothing could be farther from the truth. You need to enjoy life and greet it in all its avatars to be able to learn valuable lessons from it and personally grow from experiences. Unless you allow your mind and body the rest and rejuvenation they need, you will only stress yourself out. Find yourself a hobby and intermittently keep at your hobby to get the best from yourself.
Photo Credit: Tammy Camp
Chief Editor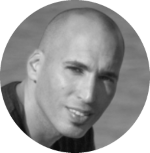 Tal Gur is an author, founder, and impact-driven entrepreneur at heart. After trading his daily grind for a life of his own daring design, he spent a decade pursuing 100 major life goals around the globe. His journey and most recent book, The Art of Fully Living, has led him to found Elevate Society.