The Code Book: Summary Review
This is a summary review of The Code Book containing key details about the book.
What is The Code Book About?
The Code Book is a book that explores the history and evolution of codes and ciphers, and how they have been used to protect information and communication throughout history.
The Code Book describes some illustrative highlights in the history of cryptography, drawn from both of its principal branches, codes and ciphers. Thus the book's title should not be misconstrued as suggesting that the book deals only with codes, and not with ciphers; or that the book is in fact a codebook.
Summary Points & Takeaways from The Code Book
Some key summary points and takeaways from the book include:
* Understanding the history and evolution of cryptography and codes, including early ciphers and modern encryption methods.
* Exploring the role of cryptography in war, politics, and commerce throughout history.
* Examining the mathematical foundations of cryptography, including number theory and prime factorization.
* Delving into the inner workings of various encryption systems, including the Enigma machine and RSA.
* Investigating the efforts of codebreakers throughout history to decipher encrypted messages, including the work of Alan Turing and others.
* Understanding the ongoing debate over government access to encrypted communications and the balance between privacy and security.
* Discussing the future of cryptography and its potential impact on society and technology.
* Examining the use of cryptography in modern electronic communication, including email, instant messaging, and online transactions.
* Understanding the role of public key cryptography and digital signatures in securing online transactions and information.
* Appreciating the importance of cryptography in protecting privacy and preserving freedom in the digital age.
Who is the author of The Code Book?
Simon Lehna Singh, MBE is a British popular science author, theoretical and particle physicist. His written works include Fermat's Last Theorem, The Code Book, Big Bang, Trick or Treatment? Alternative Medicine on Trial and The Simpsons and Their Mathematical Secrets.
Book Details
Print length: 412 pages
Genre: Nonfiction, Science, History
What is a good quote from The Code Book?
Top Quote: "if a message protected by quantum cryptography were ever to be deciphered, it would mean that quantum theory is flawed," - The Code Book Quotes, Simon Singh
What do critics say?
Here's what one of the prominent reviewers had to say about the book: "It would be hard to imagine a clearer or more fascinating presentation. . . . Mr. Singh gives cryptography not only its historical dimension but its human one." — The New York Times
* The editor of this summary review made every effort to maintain information accuracy, including any published quotes, chapters, or takeaways. If you're interested in furthering your personal growth, you may want to explore my list of favorite self-improvement books. These books, which have had a significant impact on my life, are carefully curated and come with summaries and key lessons.
Chief Editor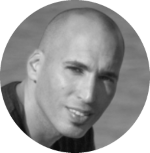 Tal Gur is an author, founder, and impact-driven entrepreneur at heart. After trading his daily grind for a life of his own daring design, he spent a decade pursuing 100 major life goals around the globe. His journey and most recent book, The Art of Fully Living, has led him to found Elevate Society.