The Coffee Bean: Summary Review
This is a summary review of The Coffee Bean containing key details about the book.
What is The Coffee Bean About?
The Coffee Bean is a book that explores the idea that small, simple changes in thought and behavior can lead to significant and lasting transformation, using the metaphor of a coffee bean's ability to change the flavor of a cup of coffee.
The Coffee Bean is an inspiring tale that follows Abe, a young man filled with stress and fear as he faces challenges and pressure at school and home. One day after class, his teacher shares with him the life-changing lesson of the coffee bean, and this powerful message changes the way he thinks, acts, and sees the world. Abe discovers that instead of letting his environment change him for the worse, he can transform any environment he is in for the better. Equipped with this transformational truth, Abe embarks on an inspirational journey to live his life like the coffee bean.
Summary Points & Takeaways from The Coffee Bean
Some key summary points and takeaways from the book include:
* Understanding the power of small, intentional changes in behavior to drive personal and professional growth.
* Recognizing the influence of our surroundings and environment on our thoughts, emotions, and behavior.
* Adopting a growth mindset and embracing the importance of continuous learning and improvement.
* Understanding the impact of personal responsibility and accountability on success.
* Cultivating a positive and supportive environment to encourage growth and development.
* Learning to embrace change and uncertainty as opportunities for growth.
* Fostering resilience and persistence in the face of challenges and obstacles.
* Embracing simplicity and focus to streamline personal and professional life.
* Encouraging a spirit of generosity and service in all aspects of life.
* Appreciating the importance of connection, community, and relationships in driving growth and happiness.
Who is the author of The Coffee Bean?
JON GORDON has inspired millions of readers around the world. He is the author of 18 books, including six bestsellers: The Energy Bus, The Carpenter, Training Camp, You Win in the Locker Room First, The Power of Positive Leadership, and The Power of a Positive Team.
DAMON WEST is a motivational speaker and author of The Change Agent: How a Former College QB Sentenced to Life in Prison Transformed His World. Over the past few years, he has been sharing the coffee bean lesson with college football teams such as Clemson, Alabama, Georgia, and Texas, and countless schools and businesses.
Book Details
Print length: 112 pages
Genre: Self Help, Nonfiction, Personal Development
What is a good quote from The Coffee Bean?
Top Quote: "Failure is not a definition. It's just an event. Just because you fail doesn't mean you are a failure. It's just a situation to overcome and transform. And it will make you stronger if you are willing to learn and grow from it." - The Coffee Bean Quotes, Jon Gordon and Damon West
* The editor of this summary review made every effort to maintain information accuracy, including any published quotes, chapters, or takeaways. If you're interested in enhancing your personal growth, I suggest checking out my list of favorite self-development books. These books have been instrumental in my own personal development and I'm confident they can help you too.
Chief Editor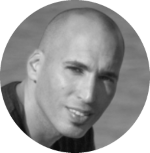 Tal Gur is an author, founder, and impact-driven entrepreneur at heart. After trading his daily grind for a life of his own daring design, he spent a decade pursuing 100 major life goals around the globe. His journey and most recent book, The Art of Fully Living, has led him to found Elevate Society.