The Entrepreneurial Bible to Venture Capital: Summary Review
This is a summary review of The Entrepreneurial Bible to Venture Capital containing key details about the book.
What is The Entrepreneurial Bible to Venture Capital About?
The Entrepreneurial Bible to Venture Capital is packed with invaluable advice about how to raise angel and venture capital funding, how to build value in a startup, and how to exit a company with maximum value for both founders and investors. It guides entrepreneurs through every step in an entrepreneurial venture from the legalities of raising initial capital to knowing when to change tactics.
Who is the author of The Entrepreneurial Bible to Venture Capital?
Andrew Romans is the CEO and General Partner of 7BC Venture Capital, a "distinguished professor of the practice of entrepreneurship and venture capital" at Chapman University as well as host of podcast "Fireside with a VC". His VC track record IRR and cash on cash returns are ranked consistently in the top 10% to 20% of US VC performance.
Book details
Print length: 256 Pages
Genre: Business, Finance, Entrepreneurship
What are the chapters in The Entrepreneurial Bible to Venture Capital?
Chapter 1: Start Me Up!
Chapter 2: Angels, Mortals, and Super Angels
Chapter 3: How Venture Capital Works
Chapter 4: What to Bring to the Dog and Pony Show!
Chapter 5: Practical Ideas and Advice on Raising VC Funding
Chapter 6: Corporate Governance: Who's The Boss?
Chapter 7: Company Building and Growing Value
Chapter 8: Which Way to the Exit?
Chapter 9: Do We Need All These Lawyers?
Chapter 10: Ladder to Liquidity: The Secondary Market
* The summary points above have been concluded from the book and other public sources. The editor of this summary review made every effort to maintain information accuracy, including any published quotes, chapters, or takeaways
Chief Editor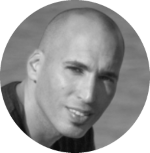 Tal Gur is an author, founder, and impact-driven entrepreneur at heart. After trading his daily grind for a life of his own daring design, he spent a decade pursuing 100 major life goals around the globe. His journey and most recent book, The Art of Fully Living, has led him to found Elevate Society.