The extreme self-centered attitude is the source of suffering.
What's the meaning of this quote?
Quote Meaning: This quote suggests that a self-centered mindset, characterized by excessive focus on one's own needs, desires, and interests to the exclusion of others, is the root cause of suffering. It implies that when individuals prioritize their own self-interest at the expense of empathy, compassion, and consideration for others, they create a foundation for discontentment and unhappiness.
By stating that the extreme self-centered attitude is the source of suffering, the quote highlights the negative consequences of selfishness. It suggests that self-centeredness leads to a sense of isolation, disconnect, and conflict within relationships and communities. It implies that genuine fulfillment and happiness come from engaging in mutually beneficial interactions and fostering a sense of interconnectedness with others.

ELEVATE
Free Resource: A step-by-step blueprint to help you set and realize big dreams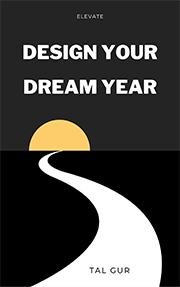 The quote invites individuals to reflect on their attitudes and behaviors, encouraging them to cultivate a more compassionate and inclusive mindset. It promotes the idea that by shifting our focus from solely self-centered pursuits to the well-being and happiness of others, we can find greater joy, fulfillment, and harmony in our lives.
Who said the quote?
The quote "The extreme self-centered attitude is the source of suffering." was said by Dalai Lama (Bio / Quotes). The Dalai Lama is the spiritual leader of the Tibetan people and a revered figure in the Buddhist tradition.
Chief Editor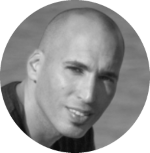 Tal Gur is an author, founder, and impact-driven entrepreneur at heart. After trading his daily grind for a life of his own daring design, he spent a decade pursuing 100 major life goals around the globe. His journey and most recent book, The Art of Fully Living, has led him to found Elevate Society.