The Facebook Effect: Summary Review
This is a summary review of The Facebook Effect containing key details about the book.
What is The Facebook Effect About?
The Facebook Effect describes the history of Facebook and its social implications. It describes how Facebook went from a dorm-room novelty to a company with 500 million users, and how Mark Zuckerberg stayed focused on growth even when it meant to raise money from investors selling the company equity.
Who is the author of The Facebook Effect?
David Kirkpatrick is a technology journalist, author, and organizer of technology-oriented conferences. He is the author of The Facebook Effect: The Inside Story of the Company that is Connecting the World.
What are good quotes from The Facebook Effect?
"Facebook also has a fundamental characteristic that has proven key to its appeal in country after country—you only see friends there."
"This thrilled Zuckerberg, whose primary measure of the service's success was how often users returned."
"Mark has the most long-term perspective I've ever seen. This guy is uber uber uber on the long-term view."
"But like the best empire builders, he was both very determined and very skeptical. It's like [former Intel CEO] Andy Grove says, 'only the paranoid survive."
"In Friendster's wake, a throng of social networking sites blossomed in San Francisco attempting to duplicate its appeal. Each tackled the idea of connecting people in a slightly different way. One was Tickle, a service which, on observing Friendster's broad-based appeal, altered its own service, which had previously been based on self-administered quizzes and tests. Two of the other new social sites—LinkedIn and Tribe.net—were founded by friends of Abrams."
"By early 2004 Tickle had become the second-largest social network after Friendster, with two million members actively connected to others and exchanging messages."
"For users, Facebook Connect offers what could turn into a universal Internet log-in. Over 80,000 websites use it in some fashion, as of February 2010, and 60 million Facebook members are actively employing it."
"He sent Zuckerberg a letter proposing Viacom would pay $1.5 billion to buy the two-year-old company."
"Cohler advertised for summer interns, then sometimes told promising applicants when they came for an interview that Thefacebook was only hiring full-timers."
"Revenues were, according to well-informed sources, more than $550 million for 2009—up from less than $300 million in 2008. That represents a stunning growth rate of almost 100 percent. The same sources say that the company could exceed $1 billion in revenue in 2010."
"As Facebook kept evolving—and growing faster with every change—the established powers of the technology and media world began paying ever closer attention. This appeared to be the kind of irresistible consumer website every executive had dreamed of owning since the Internet took off in the mid-1990s. Mark Zuckerberg suddenly had a lot of new older, well-dressed friends from Los Angeles and the East Coast. But he didn't think like the CEO of an established technology or media company. He barely gave a thought to profit and was still ambivalent about advertising. This wasn't easy for his newfound suitors to understand. One senior executive from a tech company recalls a frustrating visit during that time with Zuckerberg, who seemed uninterested in increasing the company's revenue. "He didn't know what he didn't know," he says. "But when he opened his mouth he was very direct, very smart, and he was very focused on Facebook as a social tool, to the point of naïveté. It sounded just too altruistic at the time. So I asked him, 'Is it a social tool as a tactic to get to the next point?' And he says, 'No, all I really care about is doing this social tool.' So I thought, 'Either this guy is being very strategic and not telling me what his next thing is, or he's just got his sandbox and he's playing in it.' I couldn't figure it out."
"in mid-2008 the word Facebook passed sex in frequency as a search term on Google worldwide."
― David Kirkpatrick, The Facebook Effect
Book details
Print length: 384 Pages
Genre: Business, Nonfiction, Technology
What are the chapters in The Facebook Effect?
Chapter 1: The Beginning
Chapter 2: Palo Alto
Chapter 3: Social Networking and the Internet
Chapter 4: Fall 2004
Chapter 5: Investors
Chapter 6: Becoming a Company
Chapter 7: Fall 2005
Chapter 8: The CEO
Chapter 9: 2006
Chapter 10: Privacy
Chapter 11: The Platform
Chapter 12: $ 15 Billion
Chapter 13: Making Money
Chapter 14: Facebook and the World
Chapter 15: Changing Our Institutions
Chapter 16: The Evolution of Facebook
Chapter 17: The Future
What do critics say?
Here's what one of the prominent reviewers had to say about the book: "This is a fantastic book, filled with great reporting and colorful narrative. The human drama of Mark Zuckerberg and his colleagues gives an exciting glimpse of how to launch a game-changing startup." — Walter Isaacson, author of Einstein: His Life and Universe
* The summary points above have been concluded from the book and other public sources. The editor of this summary review made every effort to maintain information accuracy, including any published quotes, chapters, or takeaways
Chief Editor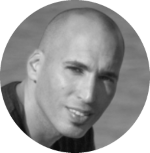 Tal Gur is an author, founder, and impact-driven entrepreneur at heart. After trading his daily grind for a life of his own daring design, he spent a decade pursuing 100 major life goals around the globe. His journey and most recent book, The Art of Fully Living, has led him to found Elevate Society.