The Glass Closet: Summary Review
This is a summary review of The Glass Closet containing key details about the book.
What is The Glass Closet About?
"The Glass Closet" is a book that explores the challenges and experiences of LGBTQ individuals in the workplace, and advocates for increased inclusion and equality in the business world.
The Glass Closet discussed the pressures of being closeted at work for decades, The Glass Closet takes a broader look at the experience of gay people in the workplace through statistics, interviews and case studies. Browne argues that LGBT-inclusive company environments increase worker productivity and identifies seven actions companies can take to allow their staff to be out at work, including creating LGBT groups and encouraging managers to be straight allies.
Summary Points & Takeaways from The Glass Closet
Some key summary points and takeaways from the book includes:
* The "glass closet" is the invisible barrier that keeps many LGBT people from being open about their sexual orientation or gender identity in the workplace.
* Coming out at work can have a significant impact on an individual's professional life and career progression.
* Companies that foster an inclusive and accepting culture benefit from increased employee engagement, productivity, and a more diverse and innovative workforce.
* There are steps employers can take to promote diversity and inclusion, such as implementing anti-discrimination policies, offering diversity and inclusion training, and creating employee resource groups.
* While progress has been made, there is still much work to be done to create truly inclusive workplaces for LGBT individuals.
Who is the author of The Glass Closet?
Edmund John Phillip Browne, Baron Browne of Madingley, FRS, FREng, FGS is a British businessman. He is best known for his role as the chief executive of the energy company BP between 1995 and 2007.
Book Details
Print length: 240 pages
Genre: Nonfiction, LGBT, Business
What do critics say?
Here's what one of the prominent reviewers had to say about the book: "A courageous and salutary reminder that despite huge progress, we still have a long way to go to create the kind of tolerant and inclusive society of which business-as this book powerfully argues—must be a driving force." — Paul Polman, CEO, Unilever
* The editor of this summary review made every effort to maintain information accuracy, including any published quotes, chapters, or takeaways. If you're interested in furthering your personal growth, you may want to explore my list of favorite self-improvement books. These books, which have had a significant impact on my life, are carefully curated and come with summaries and key lessons.
Chief Editor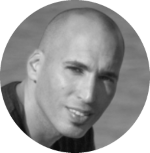 Tal Gur is an author, founder, and impact-driven entrepreneur at heart. After trading his daily grind for a life of his own daring design, he spent a decade pursuing 100 major life goals around the globe. His journey and most recent book, The Art of Fully Living, has led him to found Elevate Society.