The Global Code: Summary Review
This is a summary review of The Global Code containing key details about the book.
What is The Global Code About?
But recently, he has uncovered a new phenomenon: a "global unconscious," or core values and feelings that are consistent worldwide—the result of our constant interconnectedness. He has also identified a new group who are paving the way for the future of decision-making: the Global Tribe. These individuals are fluent in the language of culture, untied to any notion of nationalism or ideology. They are defining the key values driving our new world economy, with profound implications for how companies market their products and services.
Who is the author of The Global Code?
Gilbert Clotaire Rapaille, known as G. Clotaire Rapaille, is a French marketing consultant and the CEO and Founder of Archetype Discoveries Worldwide. Rapaille is also an author, who has published on topics in psychology, marketing, sociology and cultural anthropology.
Book Details
Print length: 288 pages
Genre: Nonfiction
The Global Code Chapters
Chapter 1 :Who They Are
Chapter 2:Where They Live
Chapter 3:The Global Code for Beauty
Chapter 4:The Global Code for Luxury
Chapter 5:The Global Code for Pleasure
Chapter 6:The Global Code for Survival
Chapter 7:The Global Code for Adaptability and change
Chapter 8:The global code for leadership
Chapter 9:The Global Code for Higher Education
Chapter 10:The Global Code for Millennials
Chapter 11:The Great Divide: the U-curve
What do critics say?
Here's what one of the prominent reviewers had to say about the book: "The book is at its most insightful when describing a bold new concept, the Global Tribe, and identifying the unique values and the principles that characterize its members." — Olivier De Lisle, Senior Vice President of Fine Fragrances Department, Firmenich, SA
* The editor of this summary review made every effort to maintain information accuracy, including any published quotes, chapters, or takeaways. If you're interested in enhancing your personal growth, I suggest checking out my list of favorite self-development books. These books have been instrumental in my own personal development and I'm confident they can help you too.
Chief Editor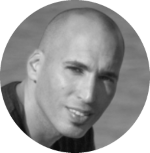 Tal Gur is an author, founder, and impact-driven entrepreneur at heart. After trading his daily grind for a life of his own daring design, he spent a decade pursuing 100 major life goals around the globe. His journey and most recent book, The Art of Fully Living, has led him to found Elevate Society.