The greatness of a nation can be judged by the way its animals are treated.
What's the meaning of this quote?
Quote Meaning: This quote, often attributed to Mahatma Gandhi, emphasizes the concept of compassion and respect towards all forms of life as a measure of a society's moral progress. The quote suggests that the true character of a nation is not just reflected in its treatment of its citizens, but also in how it treats its most vulnerable, voiceless inhabitants - the animals. It's about recognizing that animals, like humans, feel pain and experience emotions, and therefore deserve our kindness, protection, and respect. Beyond that, it's also an acknowledgement of the interconnectedness of all life forms. The way a society treats its animals can be a barometer of its capacity for empathy, compassion, and ultimately, its values. A nation that treats its animals with dignity and respect, is likely to extend the same values to its people, reflecting a society that is just, humane, and progressive.
Who said the quote?
The quote "The greatness of a nation can be judged by the way its animals are treated." was said by Mahatma Gandhi (Bio / Quotes). Mahatma Gandhi was an Indian political and spiritual leader who is widely regarded as one of the most influential figures of the 20th century.
Chief Editor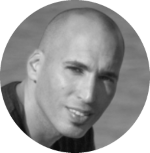 Tal Gur is an author, founder, and impact-driven entrepreneur at heart. After trading his daily grind for a life of his own daring design, he spent a decade pursuing 100 major life goals around the globe. His journey and most recent book, The Art of Fully Living, has led him to found Elevate Society.