The Icarus Deception: Summary Review
This is a summary review of The Icarus Deception containing key details about the book.
What is The Icarus Deception About?
The Icarus Deception is a book that explores the idea of embracing the inherent risk and uncertainty of creativity in order to achieve success.
Flying too low is even more dangerous than flying too high, because it feels deceptively safe. The safety zone has moved. Conformity no longer leads to comfort. But the good news is that creativity is scarce and more valuable than ever. So is choosing to do something unpredictable and brave: Make art. Being an artist isn't a genetic disposition or a specific talent. It's an attitude we can all adopt. It's a hunger to seize new ground, make connections, and work without a map. If you do those things you're an artist, no matter what it says on your business card.
Summary Points & Takeaways from The Icarus Deception
Some key summary points and takeaways from the book includes:
* The Icarus Deception argues that the traditional understanding of success and safety is outdated, and that creativity and artistic expression are the key to fulfilling work and a successful life.
* The author, Seth Godin, encourages readers to embrace their creative potential and to reject the idea that the only path to success is a traditional, safe job.
* The book advocates for taking risks and embracing vulnerability in order to pursue creative fulfillment, even if it means leaving behind a stable, familiar job or lifestyle.
* Godin also discusses the role of technology and the Internet in empowering individuals to pursue creative careers and share their work with a global audience.
* The author argues that the traditional definition of success, which prizes stability and predictability, is not only outdated but also limiting and unfulfilling.
* The Icarus Deception calls for a new definition of success, one that recognizes and values creativity, originality, and artistic expression as the key drivers of fulfillment and success.
Who is the author of The Icarus Deception?
Seth W. Godin is an American author and former dot com business executive.
Book Details
Print length: 256 pages
Genre: Business, Nonfiction, Self Help
The Icarus Deception Chapters
Chapter 1 :The Connection Economy Demands That We Create Art
Chapter 2:Myths, Propaganda, and Kamiwaza
Chapter 3:Grit and Art and the Work That's Worth Doing
Chapter 4:Shame, Vulnerability, and Being Naked
Chapter 5:To Make Art, Think Like an Artist. To Connect, Be Human.
What is a good quote from The Icarus Deception?
Top Quote: "You get to keep making art as long as you are willing to make the choices that let you make your art." - The Icarus Deception Quotes, Seth Godin
What do critics say?
Here's what one of the prominent reviewers had to say about the book: "Godin attempts to soar, exhorting people to create art, then to create better art, and be inspired by other artists. Unfortunately, this loose collection of thoughts doesn't quite get off the ground." — Library Journal
* The editor of this summary review made every effort to maintain information accuracy, including any published quotes, chapters, or takeaways. If you want to enhance your personal growth, I recommend checking out my list of favorite personal growth books. These books have played a significant role in my life, and each one includes a summary and takeaways to help you apply the concepts.
Chief Editor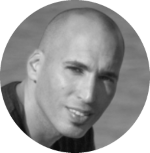 Tal Gur is an author, founder, and impact-driven entrepreneur at heart. After trading his daily grind for a life of his own daring design, he spent a decade pursuing 100 major life goals around the globe. His journey and most recent book, The Art of Fully Living, has led him to found Elevate Society.