The Ignorant Maestro: Summary Review
This is a summary review of The Ignorant Maestro containing key details about the book.
What is The Ignorant Maestro About?
The Ignorant Maestro explores the idea that sometimes, leaders who lack expertise in a particular area can drive innovation and success through their unique perspective and approach.
For twenty years, orchestra conductor Itay Talgam has drawn on his experience on the podium to teach non-musicians the art of leading like a conductor - from CEOs to entrepreneurs, politicians to schoolteachers. In The Ignorant Maestro, he brings that art to leaders everywhere. Turning to six of the most iconic conductors as examples, from the dictatorial Muti to Bernstein, the master of dialogue, Talgam's anecdotes and insights will change the way you think about listening, humility and the path to unpredictable brilliance. They will equip you for exceptional leadership. And they will empower you to lead your team to greater harmony.
Summary Points & Takeaways from The Ideal Team Player
Some key summary points and takeaways from the book includes:
* "The Ignorant Maestro" is a book about the idea that great leaders and organizations do not need extensive experience and expertise to be successful.
* It emphasizes the importance of having a clear vision, a strong sense of purpose, and the ability to make decisions quickly and confidently.
* The book argues that being a "maestro" or an expert in a specific field is not as important as being an effective leader and communicator.
* The book also highlights the benefits of embracing failure and taking calculated risks in order to drive innovation and growth.
Who is the author of The Ignorant Maestro?
Itay Talgam, a protégé and disciple of the great Leonard Bernstein, has conducted many prominent orchestras and ensembles worldwide, including the Orchestre de Paris, the St. Petersburg Philharmonic, and the Leipzig Opera House.
Book Details
Print length: 240 pages
Genre: Leadership, Business, Nonfiction
What do critics say?
Here's what one of the prominent reviewers had to say about the book: "An enthralling portrait of some of music's most fascinating conductors that serves as a vehicle for a remarkably thoughtful study of leadership. No musical experience needed—Itay Talgam brings the baton-wielding personalities to life, and the lessons ring clear." — STANLEY MCCHRYSTAL, author of Team of Teams
* The editor of this summary review made every effort to maintain information accuracy, including any published quotes, chapters, or takeaways. If you're interested in enhancing your personal growth, I suggest checking out my list of favorite self-development books. These books have been instrumental in my own personal development and I'm confident they can help you too.
Chief Editor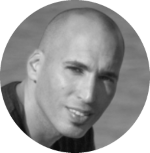 Tal Gur is an author, founder, and impact-driven entrepreneur at heart. After trading his daily grind for a life of his own daring design, he spent a decade pursuing 100 major life goals around the globe. His journey and most recent book, The Art of Fully Living, has led him to found Elevate Society.