The Impact Equation: Summary Review
This is a summary review of The Impact Equation containing key details about the book.
What is The Impact Equation About?
The Impact Equation is a book that explores the key factors in creating impactful online content and building a successful online brand, including clarity, generosity, audience, and persistence.
In The Impact Equation, Brogan and Smith show that to make people truly care about what you have to say, you need more than just a good idea, trust among your audience, or a certain number of fol­lowers. You need a potent mix of all of the above and more. Use the Impact Equation to figure out what you're doing right and wrong. Apply it to a blog, a tweet, a video, or a mainstream-media advertising cam­paign. Use it to explain why a feature in a national newspaper that reaches millions might have less impact than a blog post that reaches a thousand passionate subscribers.
Summary Points & Takeaways from The Impact Equation
Some key summary points and takeaways from the book includes:
* The impact equation is the combination of reach, resonance, and relevance that determines the impact of your message.
* Reach is the number of people who receive your message.
* Resonance is the emotional connection your message creates with its audience.
* Relevance is the degree to which your message is relevant to the needs and interests of your audience.
* Effective communication requires that all three elements of the impact equation be present.
* To increase the impact of your message, you must be intentional about reaching your audience, resonating with them emotionally, and making your message relevant to their lives.
* To achieve maximum impact, you must also consider the context in which your message is delivered, including the medium and the timing.
* The impact equation provides a roadmap for creating effective communication and achieving the maximum impact with your message.
Who is the author of The Impact Equation?
Chris Brogan is an American author, journalist, marketing consultant, and speaker about social media marketing.
Julien Smith is a New York Times bestselling author and speaker who has been involved in organizing online communities for over 15 years, from early BBSes and flash mobs to the social web as we know it today.
Book Details
Print length: 288 pages
Genre: Business, Nonfiction, Social Media
The Impact Equation Chapters
Chapter 1 :Working with the Impact Equation
Chapter 2:Contrast
Chapter 3:Articulation
Chapter 4:Reach
Chapter 5:Exposure
Chapter 6:Trust
Chapter 7:Echo, Echo
What do critics say?
Here's what one of the prominent reviewers had to say about the book: "Verdict Fans of Trust Agents will enjoy this book. Well researched and packed with nitty-gritty advice, it's designed for anyone with a good business idea but who needs the tools to promote it. Recommended." — Lucy Heckman, St. John's Univ. Lib., NY
* The editor of this summary review made every effort to maintain information accuracy, including any published quotes, chapters, or takeaways. If you want to enhance your personal growth, I recommend checking out my list of favorite personal growth books. These books have played a significant role in my life, and each one includes a summary and takeaways to help you apply the concepts.
Chief Editor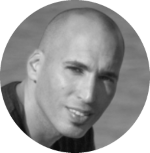 Tal Gur is an author, founder, and impact-driven entrepreneur at heart. After trading his daily grind for a life of his own daring design, he spent a decade pursuing 100 major life goals around the globe. His journey and most recent book, The Art of Fully Living, has led him to found Elevate Society.