The Inclusion Dividend: Summary Review
This is a summary review of The Inclusion Dividend containing key details about the book.
What is The Inclusion Dividend About?
"The Inclusion Dividend" argues that companies that prioritize diversity and inclusion will outperform their peers, and provides practical strategies for leaders to create inclusive cultures and drive business results.
The Inclusion Dividend provides a framework to tap the bottom-line impact that results from an inclusive culture. Most leaders have the intent to be inclusive, however translating that intent into a truly inclusive outcome with employees, customers, and other stakeholders requires a focused change effort. The authors explain that challenge and provide straightforward advice on how to achieve the kind of meritocracy that will result in a tangible dividend and move companies ahead of their competition.
Summary Points & Takeaways from The Inclusion Dividend
Some key summary points and takeaways from the book includes:
* The inclusion dividend is a measurable increase in financial performance that results from a more diverse and inclusive workplace.
* Inclusion is about creating a sense of belonging for all employees and leveraging differences to drive innovation and growth.
* Inclusive leadership involves creating an environment where everyone feels valued and empowered, and where diverse perspectives are encouraged and sought out.
* Unconscious biases and systemic barriers can create a lack of diversity and inclusion in the workplace.
* Companies must actively work to create a culture of inclusion, including implementing diversity and inclusion policies, providing training and education, and fostering open and honest communication.
* The inclusion dividend can be significant, with companies that have diverse and inclusive cultures performing better financially and attracting and retaining top talent.
* To reap the full benefits of the inclusion dividend, companies must be committed to ongoing efforts to promote diversity and inclusion and must hold themselves accountable for their progress.
Who is the author of The Inclusion Dividend?
Mason Donovan is a principal at The Dagoba Group, an integrated global Diversity and Inclusion consulting practice that helps leaders take tangible steps to enhance inclusion and optimize teams.
Mark Kaplan was the CEO of MGK Consulting before becoming a principal for The Dagoba Group, a New England based organization development and training firm that specializes in leadership development, diversity and inclusion.
Book Details
Print length: 234 pages
Genre: Business, Social Justice, Economics
The Inclusion Dividend Chapters
Chapter 1 :Diversity? Inclusion? What Do We Mean?
Chapter 2:The Business Case for Inclusion
Chapter 3:Understanding Key D&I Concepts
Chapter 4:Framing a Sustainable Inclusion Initiative
Chapter 5:Unconscious and Unintentional Bias
Chapter 6:Insider–Outsider Dynamics
Chapter 7:Dimensions of Difference
Chapter 8:Critical Leadership Competencies
Chapter 9:Change Strategies for Creating Inclusion
What do critics say?
Here's what one of the prominent reviewers had to say about the book: "The book opens by making the business case for inclusion, moves onto the psychological underpinning of bias and its effects on business, and finishes with two practical chapters on 'change strategies.'" — Publishers Weekly
* The editor of this summary review made every effort to maintain information accuracy, including any published quotes, chapters, or takeaways. If you're interested in furthering your personal development, I invite you to check out my list of favorite personal development books page. On this page, you'll find a curated list of books that have personally impacted my life, each with a summary and key lessons.
Chief Editor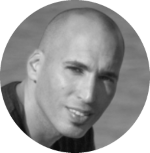 Tal Gur is an author, founder, and impact-driven entrepreneur at heart. After trading his daily grind for a life of his own daring design, he spent a decade pursuing 100 major life goals around the globe. His journey and most recent book, The Art of Fully Living, has led him to found Elevate Society.