The Myths of Innovation: Summary Review
This is a summary review of The Myths of Innovation containing key details about the book.
What is The Myths of Innovation About?
The Myths of Innovation pulls the best lessons from the history of innovation, including the recent software and web age, to reveal powerful and surprising truths about how ideas become successful innovations - truths people can easily apply to the challenges of today. Each entertaining chapter centers on breaking apart a powerful myth, popular in the business world despite its lack of substance. Through the author's extensive research into the truth about innovations in technology, business and science, you'll learn lessons from the expensive failures and dramatic successes of innovations past, and understand how innovators achieved what they did - and what you need to do to be an innovator yourself.
Who is the author of The Myths of Innovation?
Scott Berkun is an American author and speaker. Berkun studied computer science, philosophy, and design at Carnegie Mellon University. He worked at Microsoft from 1994 to 2003 on Internet Explorer 1.0 to 5.0, Windows, MSN, and in roles including usability engineer, lead program manager, and UI design evangelist.
How long is The Myths of Innovation?
What genre is The Myths of Innovation?
Business, Nonfiction, Technology
What are good quotes from The Myths of Innovation?
"The Greeks were so committed to ideas as supernatural forces that they created an entire group of goddesses (not one but nine) to represent creative power; the opening lines of both The Iliad and The Odyssey begin with calls to them. These nine goddesses, or muses, were the recipients of prayers from writers, engineers, and musicians. Even the great minds of the time, like Socrates and Plato, built shrines and visited temples dedicated to their particular muse (or muses, for those who hedged their bets). Right now, under our very secular noses, we honor these beliefs in our language, as the etymology of words like museum ("place of the muses") and music ("art of the muses") come from the Greek heritage of ideas as superhuman forces."
"The best lesson from the myths of Newton and Archimedes is to work passionately but to take breaks. Sitting under trees and relaxing in baths lets the mind wander and frees the subconscious to do work on our behalf. Freeman Dyson, a world-class physi- cist and author, agrees: "I think it's very important to be idle...people who keep themselves busy all the time are generally not creative. So I am not ashamed of being idle."
"In a recent survey, innovative people — from inventors to scientists, writers to programmers — were asked what techniques they used. Over 70% believed they got their best ideas by exploring areas they were not experts in"
"Howard H. Aiken, a famous inventor, said, "Don't worry about people stealing your ideas. If your ideas are any good, you'll have to ram them down people's throats."
"The love of new ideas is a myth: we prefer ideas only after others have tested them."
"Nearly every major innovation of the 20th century took place without claims of epiphany."
"Professional management was born from the desire to optimize and control, not to lead waves of change."
"Einstein said, " Imagination is more important than knowledge," but you'd be hard-pressed to find schools or corporations that invest in people with those priorities. The systems of education and professional life, similar by design, push the idea-finding habits of fun and play to the corners of our minds, training us out of our creativity.[117] We reward conformance of mind, not independent thought, in our systems — from school to college to the workplace to the home — yet we wonder why so few are willing to take creative risks."
"One way to think about epiphany is to imagine working on a jigsaw puzzle. When you put the last piece into place, is there anything special about that last piece or what you were wearing when you put it in? The only reason that last piece is significant is because of the other pieces you'd already put into place. If you jumbled up the pieces a second time, any one of them could turn out to be the last, magical piece. Epiphany works the same way: it's not the apple or the magic moment that matters much, it's the work before and after"
"The future never enters the present as a finished product, but that doesn't stop people from expecting it to arrive that way."
"In this age, being seen as an "expert" may have little bearing on the "expert's" ability to do the thing she is supposedly an expert in."
"The chief cause of problems is solutions. — Eric Sevareid"
― Scott Berkun, The Myths of Innovation
What are the chapters in The Myths of Innovation?
Chapter 1: The Myth of Epiphany
Chapter 2: We Understand the History of Innovation
Chapter 3: There is a Method for Innovation
Chapter 4: People Love New Ideas
Chapter 5: The Lone Inventor
Chapter 6: Good Ideas are Hard to Find
Chapter 7: Your Boss Knows More About Innovation Than You
Chapter 8: The Best Ideas Win
Chapter 9: Problems and Solutions
Chapter 10: Innovation is Always Good
Chapter 11: Epilogue: Beyond Hype and History
Chapter 12: Creative Thinking Hacks
Chapter 13: How to Pitch and idea
Chapter 14: How to stay motivated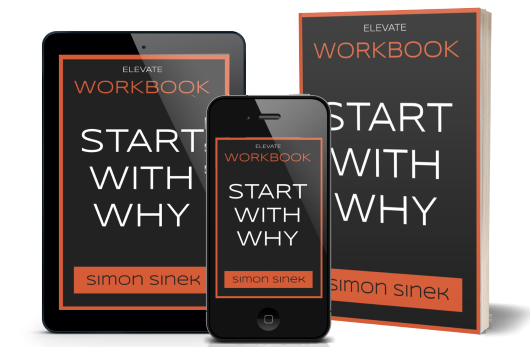 On average, 90% of what we read is forgotten within the first hours after reading... Which is why it's so important to apply what you read.

Click Below to get a free workbook of one of my top recommended books of all times, filled with in-depth insights, action points and self exploration exercises.
Align With Your Why
Get a free workbook of my top recommended books of all times, filled with in-depth insights, action points and self-exploration exercises. Just enter your email below and it will be sent to you instantly
for free
.
* No fluff, No spam, You can always opt out
Founder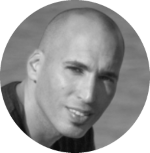 Tal Gur is a location independent entrepreneur, author, and impact investor. After trading his daily grind for a life of his own daring design, he spent a decade pursuing 100 major life goals around the globe. His most recent book and bestseller, The Art of Fully Living - 1 Man, 10 Years, 100 Life Goals Around the World, has set the stage for his new mission: elevating society to its abundance potential.