The only thing that makes sense is to strive for greater collective enlightenment.
What's the meaning of this quote?
Quote Meaning: The quote speaks to the shared responsibility we bear in advancing as a society. This quote underscores the importance of collective wisdom and shared growth over individualistic gains and accomplishments. The term "collective enlightenment" suggests a societal state of heightened awareness, understanding, and empathy. In a world where differences often lead to discord, this quote advocates for shared learning and enlightenment as a path towards a harmonious and progressive society. It is a call to action for every individual to participate in the process of collective learning and shared growth, recognizing that our individual actions and thoughts contribute to the collective consciousness. Striving for greater collective enlightenment means actively promoting education, understanding, empathy, and harmony in our communities. It's about pursuing knowledge not just for personal growth, but for the betterment of our society as a whole. In essence, it's about realizing that our collective wellbeing is intertwined, and the progress we make as a society is fundamentally rooted in our shared enlightenment.
Who said the quote?
The quote "The only thing that makes sense is to strive for greater collective enlightenment" was said by Elon Musk (Bio / Quotes). Elon Musk is a South African-born American entrepreneur, inventor, and engineer who is best known for his work with SpaceX, Tesla, and PayPal.

ELEVATE
Free Resource: A step-by-step blueprint to help you set and realize big dreams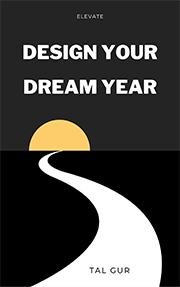 Chief Editor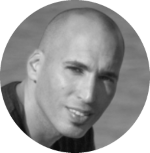 Tal Gur is an author, founder, and impact-driven entrepreneur at heart. After trading his daily grind for a life of his own daring design, he spent a decade pursuing 100 major life goals around the globe. His journey and most recent book, The Art of Fully Living, has led him to found Elevate Society.