The only thing you ever have is now.
What's the meaning of this quote?
Quote Meaning: This quote encapsulates a profound truth about the nature of existence and the importance of living in the present moment. It reminds us that the past is gone, and the future is yet to come. The only true reality is the present moment—the here and now.
Oftentimes, we get caught up in regrets, nostalgia, or worries about the future, allowing our minds to dwell in the realms of what has already happened or what might happen. However, this quote challenges us to recognize that the present moment is the only moment we truly have.

ELEVATE
Free Resource: A step-by-step blueprint to help you set and realize big dreams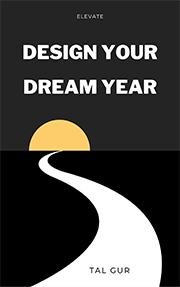 By fully embracing the present moment, we can experience life in its entirety. It is in the present moment that we can engage with our senses, appreciate the beauty around us, and connect deeply with ourselves and others. It is the realm of possibility, where we can make choices and take actions that shape our future.
Living in the now requires a conscious effort to let go of the past and release worries about the future. It involves cultivating mindfulness, a state of non-judgmental awareness of the present moment. By anchoring ourselves in the here and now, we can savor the richness of life, find peace, and discover a profound sense of fulfillment.
Who said the quote?
The quote "The only thing you ever have is now." was said by Eckhart Tolle (Bio / Quotes). Eckhart Tolle is a spiritual teacher and author who is best known for his book "The Power of Now.
Chief Editor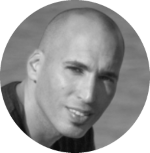 Tal Gur is an author, founder, and impact-driven entrepreneur at heart. After trading his daily grind for a life of his own daring design, he spent a decade pursuing 100 major life goals around the globe. His journey and most recent book, The Art of Fully Living, has led him to found Elevate Society.