The Professor Is In: Summary Review
This is a summary review of The Professor Is In containing key details about the book.
What is The Professor Is In About?
The book "The Professor Is In" provides guidance and advice for academics navigating the job market, including advice on how to secure academic positions, how to negotiate job offers, and how to succeed in academia.
Those who do make it share an important asset that separates them from the pack: they have a plan. They understand exactly what they need to do to set themselves up for success. They know what really moves the needle in academic job searches, how to avoid the all-too-common mistakes that sink so many of their peers, and how to decide when to point their Ph.D. toward other, non-academic options.
Summary Points & Takeaways from The Professor Is In
Some key summary points and takeaways from the book includes:
* The book is a guide for aspiring academics on how to navigate the job market and secure a tenure-track position.
* It covers topics such as building a CV, writing a cover letter, preparing for job interviews, negotiating offers, and surviving the tenure process.
* The author emphasizes the importance of networking, branding oneself, and demonstrating a clear research agenda.
* The book also includes tips on how to work with advisors and mentors, how to handle rejections, and how to handle the pressure and competition of academic life.
* The author emphasizes the need for resilience, self-awareness, and a strong work ethic to succeed in academia.
Who is the author of The Professor Is In?
KAREN KELSKY has run The Professor Is In blog and business since 2010, and today, she is the most widely recognized expert in the highly engaged world of Ph.D. 's attempting to navigate the transition to the job market.
Book Details
Print length: 448 pages
Genre: Nonfiction, Academia
The Professor Is In Chapters
Chapter 1 :Dark times in the academy
Chapter 2:Getting your head in the game
Chapter 3:The nuts and bolts of a competitive record
Chapter 4:Job documents that work
Chapter 5:Job documents that work
Chapter 6:Techniques of the academic interview
Chapter 7:Navigating the job market minefield
Chapter 8:Negotiating an offer
Chapter 9:Grants and postdocs
Chapter 10:Some advice about advisors
Chapter 11:Leaving the cult.
What do critics say?
Here's what one of the prominent reviewers had to say about the book: "Kelsky offers smart, frank, and often witty advice to lead applicants through the complicated process of securing a tenure-track position...this cogent, illuminating book will be indispensable." — Kirkus Reviews
* The editor of this summary review made every effort to maintain information accuracy, including any published quotes, chapters, or takeaways. If you're interested in furthering your personal growth, you may want to explore my list of favorite self-improvement books. These books, which have had a significant impact on my life, are carefully curated and come with summaries and key lessons.
Chief Editor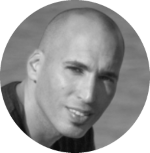 Tal Gur is an author, founder, and impact-driven entrepreneur at heart. After trading his daily grind for a life of his own daring design, he spent a decade pursuing 100 major life goals around the globe. His journey and most recent book, The Art of Fully Living, has led him to found Elevate Society.