The Rebel Rules: Summary Review
This is a summary review of The Rebel Rules containing key details about the book.
What is The Rebel Rules About?
"The Rebel Rules" by Chip Conley is a guidebook for entrepreneurs who want to thrive in the face of uncertainty and disruption, offering unconventional advice on how to navigate the challenges of building and leading successful companies. It emphasizes the importance of embracing change, fostering a sense of purpose and mission, and cultivating a culture of innovation and creativity.
In The Rebel Rules, the author shares his success secrets. He focuses on the primary traits -- vision, passion, instinct, and agility -- that characterize today's fast company leaders. His guidebook doubles as a toolbox for anyone -- whether a virgin entrepreneur or a corporate manager -- who wants to walk in step with today's business innovators.
Summary Points & Takeaways from The Rebel Rules
Some key summary points and takeaways from the book include:
* Be a "misfit": To be a true innovator, it's important to be comfortable with being an outsider, as success often comes from thinking outside the box and challenging the status quo.
* Embrace your emotions: Emotions are often seen as a weakness in the business world, but Conley argues that embracing and harnessing your emotions can actually make you a stronger and more effective leader.
* Focus on purpose, not just profit: While making money is important, it shouldn't be the only goal of your business. Instead, focus on creating a purpose-driven company that aligns with your values and beliefs.
* Build a "tribe": In order to succeed, it's important to surround yourself with a community of people who share your vision and can offer support and encouragement.
* Embrace change: The business world is constantly evolving, and those who can adapt to change and be agile in their approach are more likely to succeed in the long run.
* Be authentic: Conley emphasizes the importance of being true to yourself and your values in business, as this authenticity can help you build trust with customers and employees.
* Take calculated risks: While taking risks is necessary for innovation and growth, it's important to do so in a thoughtful and strategic way that minimizes potential downsides.
* Embrace your "weirdness": Being different is often what sets successful entrepreneurs apart, and it's important to embrace your quirks and unique perspectives rather than trying to fit into a mold.
* Don't be afraid to fail: Failure is an inevitable part of the entrepreneurial journey, and it's important to learn from your mistakes and use them as opportunities for growth and improvement.
* Continually seek out new learning opportunities: To stay competitive and continue growing as a leader, it's important to remain curious and seek out new experiences and learning opportunities throughout your career.
Who is the author of The Rebel Rules?
Chip Conley is an American hotelier, hospitality entrepreneur, author, and speaker. He received his BA in 1982 and an MBA in 1984 from Stanford University.He holds an honorary doctorate from Saybrook University.
Book details
Print length: 288 Pages
Genre: Business, Nonfiction, Buisness
What are the chapters in The Rebel Rules?
Chapter 1: Getting in Touch with Your "Inner Rebel"
Chapter 2: What It Takes to Be a Rebel
Chapter 3: What Do You Stand For?
Chapter 4: Birthing a Rebel Company
Chapter 5: Communicating Your Vision
Chapter 6: Creating a Passionate Culture
Chapter 7: Building Corporate Instinct
Chapter 8: Promoting Fast Footwork: The Agile Company
Chapter 9: Recruiting and Coaching Rebels
Chapter 10: Collaborating with Young Talent
Chapter 11: Managing Diversity Like a Potluck
Chapter 12: Customer Service: Employees as Entrepreneurs
Chapter 13: Creating Brand, Building Buzz
Chapter 14: The Most Common Challenges Facing Rebel Companies
Chapter 15: Being a Rebel in a Big Company
Chapter 16: Rebel Without a Pause
What do critics say?
Here's what one of the prominent reviewers had to say about the book: "The Rebel Rules is more than just an inspirational handbook for the new generation of leaders — it's essential reading for anyone who really wants to make a difference. The future belongs to the rebels who can take the principles in this book and run with them." — Seth Godin, author of Permission Marketing
* The editor of this summary review made every effort to maintain information accuracy, including any published quotes, chapters, or takeaways. If you're interested in furthering your personal growth, you may want to explore my list of favorite self-improvement books. These books, which have had a significant impact on my life, are carefully curated and come with summaries and key lessons.
Chief Editor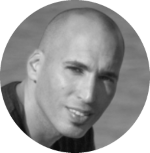 Tal Gur is an author, founder, and impact-driven entrepreneur at heart. After trading his daily grind for a life of his own daring design, he spent a decade pursuing 100 major life goals around the globe. His journey and most recent book, The Art of Fully Living, has led him to found Elevate Society.