The Rebel Rules: Summary Review
This is a summary review of The Rebel Rules containing key details about the book.
What is The Rebel Rules About?
In The Rebel Rules, the author shares his success secrets. He focuses on the primary traits -- vision, passion, instinct, and agility -- that characterize today's fast company leaders. His guidebook doubles as a toolbox for anyone -- whether a virgin entrepreneur or a corporate manager -- who wants to walk in step with today's business innovators.
Who is the author of The Rebel Rules?
Chip Conley is an American hotelier, hospitality entrepreneur, author, and speaker. He received his BA in 1982 and an MBA in 1984 from Stanford University.He holds an honorary doctorate from Saybrook University.
How long is The Rebel Rules?
What genre is The Rebel Rules?
Business, Nonfiction, Buisness
What are the chapters in The Rebel Rules?
Chapter 1: Getting in Touch with Your "Inner Rebel"
Chapter 2: What It Takes to Be a Rebel
Chapter 3: What Do You Stand For?
Chapter 4: Birthing a Rebel Company
Chapter 5: Communicating Your Vision
Chapter 6: Creating a Passionate Culture
Chapter 7: Building Corporate Instinct
Chapter 8: Promoting Fast Footwork: The Agile Company
Chapter 9: Recruiting and Coaching Rebels
Chapter 10: Collaborating with Young Talent
Chapter 11: Managing Diversity Like a Potluck
Chapter 12: Customer Service: Employees as Entrepreneurs
Chapter 13: Creating Brand, Building Buzz
Chapter 14: The Most Common Challenges Facing Rebel Companies
Chapter 15: Being a Rebel in a Big Company
Chapter 16: Rebel Without a Pause
Chief Editor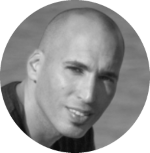 Tal Gur is an impact-driven entrepreneur, author, and investor. After trading his daily grind for a life of his own daring design, he spent a decade pursuing 100 major life goals around the globe. His journey and most recent book, The Art of Fully Living - 1 Man, 10 Years, 100 Life Goals Around the World, has led him to found Elevate Society and other impact-driven ventures.