The Reputation Economy: Summary Review
This is a summary review of The Reputation Economy containing key details about the book.
What is The Reputation Economy About?
The Reputation Economy explores the increasing importance of online reputation in the modern digital world and how businesses and individuals can leverage it for success.
In The Reputation Economy, the author reveals the secrets used to optimise the digital reputations and improve the lives of millions of users of Reputation.com. This book will also show how you can use all this technology evaluate others' reputations so you always know who you're dealing with, whether it's a potential employee, investor or romantic partner. In short, The Reputation Economy will show you how to become 'reputation rich' in a world where your digital reputation is as valuable as the cash in your wallet.
Summary Points & Takeaways from The Reputation Economy
Some key summary points and takeaways from the book includes:
* Reputation is a valuable commodity in today's digital age, where information is easily accessible and spread.
* Reputation can impact personal and professional success, as well as financial stability.
* Companies and individuals must actively manage their reputation through transparency, authenticity, and ethical behavior.
* The rise of social media has made it easier for anyone to build and maintain a positive reputation, but also easier for false information to spread and damage a reputation.
* Reputation management is a continuous process that involves monitoring, adjusting, and protecting one's image.
* The reputation economy values trust, honesty, and reliability, and those who consistently demonstrate these qualities will find success in the long term.
Who is the author of The Reputation Economy?
Michael Fertik is an American internet entrepreneur and privacy advocate known for pioneering the industry of online reputation management. Michael Fertik is the Founder and CEO of Reputation.com. Recently named Entrepreneur of the Year by TechAmerica, and a member of the World Economic Forum Agenda Council on the Future of the Internet, he writes for Harvard Business Review, Reuters, Inc.com and frequently appears on the BBC, Good Morning America
Book Details
Print length: 256 pages
Genre: Business, Nonfiction, Entrepreneurship
The Reputation Economy Chapters
Chapter 1 :Welcome to the Reputation Economy
Chapter 2:Stored: Reputation Is Permanent, Cheap, and Ubiquitous
Chapter 3:Scored: Everything That Can Be Collected and Aggregated Will
Chapter 4:Potent: Don't Stop Believing (in the Power of Reputation to Shape Your Career)
Chapter 5:Discoverable: Find Your Soup Can
Chapter 6:Disruptive: Reeducating Education
Chapter 7:Instant: Live Like a VIP in a Reputation Economy World
Chapter 8:Portable: Do NBA Stars Make Good Babysitters?
Chapter 9:Inaccurate: Avoid a Social Media Oil Spill
Chapter 10:Proactive: Own the Conversation
What do critics say?
Here's what one of the prominent reviewers had to say about the book: "How do you become 'reputation rich' in a world where reputation is more valuable than money or power? Ask Michael Fertik...or read this book. This is a detailed glimpse of your future. Ignore it at your peril." — Tim Ferriss, tech investor and author of The 4-Hour Workweek
* The editor of this summary review made every effort to maintain information accuracy, including any published quotes, chapters, or takeaways. If you're interested in furthering your personal development, I invite you to check out my list of favorite personal development books page. On this page, you'll find a curated list of books that have personally impacted my life, each with a summary and key lessons.
Chief Editor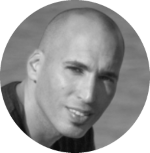 Tal Gur is an author, founder, and impact-driven entrepreneur at heart. After trading his daily grind for a life of his own daring design, he spent a decade pursuing 100 major life goals around the globe. His journey and most recent book, The Art of Fully Living, has led him to found Elevate Society.