The Revenue Growth Habit: Summary Review
This is a summary review of The Revenue Growth Habit containing key details about the book.
What is The Revenue Growth Habit About?
"The Revenue Growth Habit" is a book that explores the strategies and habits for growing a business by focusing on increasing revenue, including sales, marketing, and customer engagement tactics.
The Revenue Growth Habit gives business owners, leaders, and all customer facing staff a hands-on resource for increasing revenue that is fast, easy, and requires no financial investment. Alex Goldfayn, CEO of the Evangelist Marketing Institute, shows how to grow your organization by 15% or more in 15 minutes or less per day—without spending a penny of your money.
Summary Points & Takeaways from The Revenue Growth Habit
Some key summary points and takeaways from the book includes:
* The importance of a revenue growth mindset for businesses.
* Understanding the revenue growth funnel and how to optimize it.
* The 7 habits of highly effective revenue growth leaders.
* Fostering a culture of experimentation and data-driven decision making.
* Building a revenue growth team and setting achievable targets.
* Continuously measuring and adjusting strategies to achieve long-term revenue growth.
Who is the author of The Revenue Growth Habit?
ALEX GOLDFAYN is the CEO of the Evangelist Marketing Institute, LLC, a seven-figure solo consulting, coaching, and speaking practice. His average client grows between 15–20% a year as a result of applying his techniques.
Book Details
Print length: 256 pages
Genre: Business
The Revenue Growth Habit Chapters
Chapter 1:Revenue Growth Is Fast, Simple, and Free
Chapter 2:Here's What Your Growth Plan Will Look Like by the End of This Book
Chapter 3:Why Do You Work?
Chapter 4:It's Impossible to Outmarket Your Mindset
Chapter 5:"But I'm Already Really Busy!"
Chapter 6:The Difference between Knowing and Doing
Chapter 7:The Mind-Numbingly Simple Definition of Marketing
Chapter 8:The Only Meaningful Measure of Marketing
Chapter 9:It Really Is This Simple!
Chapter 10:Your Products and Services Are Much Better Than Your Marketing
Chapter 11:"We Don't Like to Brag"
Chapter 12:Frequently Raised Resistance (FRR)
Chapter 13:Your Customers Speak More Positively about You than You Speak about Yourself
Chapter 14:Marinating in Positivity: The Magic of Proactive Customer Conversations
Chapter 15:What These 22 Revenue Growth Techniques Have in Common
Chapter 16:Choreographing Your Revenue Growth Dance
Chapter 17:Growth Technique #1: The Art and Science of Getting the Testimonial
Chapter 18:Lessons from a Sample Customer Interview
Chapter 19:Growth Technique #2: Don't Be a Tree Falling in the Forest—Communicate Testimonials
Chapter 20:Growth Technique #3: Create Short, Powerful Case Studies
Chapter 21:Growth Technique #4: Communicate Case Studies to People Who Can Buy from You
Chapter 22:Growth Technique #5: The Million-Dollar Question—This One Technique Can Grow Your Business by 10% Immediately
Chapter 23:Growth Technique #6: How to Get Referrals
Chapter 24:Growth Technique #7: The Power of Owner Calls
Chapter 25:Growth Technique #8: The Seven-Figure Follow-Up Process
Chapter 26:Growth Technique #9: The Magic of the Handwritten Note
Chapter 27:Growth Technique #10: Communicate with Your High-Potential Small Customers (HPSCs)
Chapter 28:Growth Technique #11: Create Your Own Social Media—Relentlessly Grow Your Lists
Chapter 29:Growth Technique #12: Categorizing for Revenue Growth—How to Organize Your Lists
Chapter 30:Growth Technique #13: Send a Wildly Valuable Newsletter to Your List
Chapter 31:Growth Technique #14: Growth by White Papers
Chapter 32:Growth Technique #15: Turning Trade Shows into Revenue
Chapter 33:Growth Technique #16: Host an Unforgettable Event for Customers and Prospects
Chapter 34:Growth Technique #17: Speak(er) the Truth—You're the Expert
Chapter 35:Growth Technique #18: Conduct Webinars That Bring New Business
Chapter 36:Growth Technique #19: How to Grow Your Business with Videos
Chapter 37:Growth Technique #20: Public Relationships—How to Leverage the Media for Revenue Growth
Chapter 38:Growth Technique #21: Price Increases Are a Growth Technique!
Chapter 39:Growth Technique #22: The Single Most Important Website Edit for Revenue Growth
Chapter 40:Growth Techniques by Job Title
Chapter 41:Action Is Everything
Chapter 42:How Perfection and Procrastination Kill Revenue
Chapter 43:Why 15 Minutes? Because It's Enough to Grow Your Business Dramatically
Chapter 44:Introducing the 15-Minute MarketingðD Planner
Chapter 45:What Sets My Most Successful Clients Apart (Accountability)
Chapter 46:Grow Forth and Execute
What is a good quote from The Revenue Growth Habit?
Top Quote: "Marketing is as much art as it is science." - The Revenue Growth Habit Quotes, Alex Goldfayn
What do critics say?
Here's what one of the prominent reviewers had to say about the book: "Follow Goldfayn's brilliant advice and you will have an endless supply of customer testimonials, spontaneous referrals, and new business, and it will compel you to buy a beautiful fountain pen and stop obsessing over social media. His advice simply works." — Inc.com
* The editor of this summary review made every effort to maintain information accuracy, including any published quotes, chapters, or takeaways. If you're interested in furthering your personal growth, you may want to explore my list of favorite self-improvement books. These books, which have had a significant impact on my life, are carefully curated and come with summaries and key lessons.
Chief Editor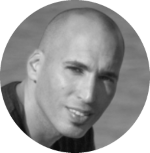 Tal Gur is an author, founder, and impact-driven entrepreneur at heart. After trading his daily grind for a life of his own daring design, he spent a decade pursuing 100 major life goals around the globe. His journey and most recent book, The Art of Fully Living, has led him to found Elevate Society.