The Sales Bible: Summary Review
This is a summary review of The Sales Bible containing key details about the book.
What is The Sales Bible About?
The Sales Bible is a comprehensive guide to selling techniques and strategies, designed to help sales professionals build a successful career and close more deals.
The Sales Bible is your personal, trusted, authoritative resource to reach your sales potential and shine like a star. Accept no substitutes. The Sales Bible has helped tens of thousands of salespeople all over the world reach their potential and close the deal — and it can help you.
Summary Points & Takeaways from The Sales Bible
Some key summary points and takeaways from the book includes:
* Sales is a transfer of feelings, not just information.
* Building trust and credibility is essential for successful selling.
* Listening to customers' needs is more important than talking about your product.
* Closing a sale is the natural conclusion of a successful sales process.
* Building long-term relationships is key to continued success in sales.
* Sales skills can be learned and improved upon through continuous education and practice.
* A positive attitude and belief in yourself and your product is crucial in sales.
* Preparation and organization are key components of a successful sales process.
* Customer satisfaction should always be the top priority for salespeople.
* Always be honest, ethical and professional in all sales interactions.
Who is the author of The Sales Bible?
Jeffrey Gitomer is an American author, professional speaker, and business trainer, who writes and lectures internationally on sales, customer loyalty, and personal development.
Book Details
Print length: 336 pages
Genre: Business, Nonfiction, Entrepreneurship
What is a good quote from The Sales Bible?
Top Quote: "Questions are to sales as breath is to life. If you fail to ask them, you will die. If you ask them incorrectly, your death won't be immediate, but it's inevitable." - The Sales Bible Quotes, Jeffrey Gitomer
* The summary points above have been concluded from the book and other public sources. The editor of this summary review made every effort to maintain information accuracy, including any published quotes, chapters, or takeaways
Chief Editor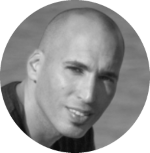 Tal Gur is an author, founder, and impact-driven entrepreneur at heart. After trading his daily grind for a life of his own daring design, he spent a decade pursuing 100 major life goals around the globe. His journey and most recent book, The Art of Fully Living, has led him to found Elevate Society.