The Secret Life of Pronouns: Summary Review
This is a summary review of The Secret Life of Pronouns containing key details about the book.
What is The Secret Life of Pronouns About?
"The Secret Life of Pronouns" is a book that explores the scientific relationship between language, communication, and personality.
In The Secret Life of Pronouns, social psychologist and language expert James W. Pennebaker uses his groundbreaking research in computational linguistics-in essence, counting the frequency of words we use-to show that our language carries secrets about our feelings, our self-concept, and our social intelligence. Our most forgettable words, such as pronouns and prepositions, can be the most revealing: their patterns are as distinctive as fingerprints.
Summary Points & Takeaways from The Secret Life of Pronouns
Some key summary points and takeaways from the book includes:
* Pronoun usage can reveal a person's emotions, personality, and relationships.
* The frequency and use of first-person singular pronouns (I, me, mine) indicate a person's level of self-involvement.
* Use of first-person plural pronouns (we, us, ours) reveals a person's social connectedness and ability to work with others.
* Use of second-person pronouns (you, your) can indicate power dynamics in relationships and social status.
* The use of third-person pronouns (he, she, they) reflects a person's perspective and distance from a situation.
* Specific word choices, such as negative emotion words or tentative words, can also reveal inner thoughts and emotions.
* Changes in language use can indicate significant life events or shifts in mental and emotional states.
* The study of language can provide valuable insights into the mind and behavior of individuals and groups.
Who is the author of The Secret Life of Pronouns?
James Whiting Pennebaker is an American social psychologist. He is the Centennial Liberal Arts Professor of Psychology at the University of Texas at Austin and a member of the Academy of Distinguished Teachers.
Book Details
Print length: 368 pages
Genre: Nonfiction, Psychology, Language
The Secret Life of Pronouns Chapters
Chapter 1 :Discovering the secret life of the most forgettable words
Chapter 2:Ignoring the content, celebrating the style
Chapter 3:The words of sex, age, and power
Chapter 4:Personality: finding the person within
Chapter 5:Emotion detection
Chapter 6:Lying words
Chapter 7:The language of status, power, and leadership
Chapter 8:The language of love
Chapter 9:Seeing groups, companies, and communities through their words
Chapter 10:Word sleuthing
Chapter 11:Appendix: a handy guide for spotting and interpreting function words in the wild.
What is a good quote from The Secret Life of Pronouns?
Top Quote: "Human relationships are not rocket science--the are far, far more complicated" - The Secret Life of Pronouns Quotes, James W. Pennebaker
What do critics say?
Here's what one of the prominent reviewers had to say about the book: "Anyone who reads his book will become much more conscious about how he or she uses words when talking to friends, when talking to the public, or when writing for the public ... Pennebaker's new book is fascinating and fun" — Austin American Statesman
* The editor of this summary review made every effort to maintain information accuracy, including any published quotes, chapters, or takeaways. If you want to enhance your personal growth, I recommend checking out my list of favorite personal growth books. These books have played a significant role in my life, and each one includes a summary and takeaways to help you apply the concepts.
Chief Editor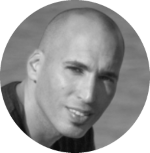 Tal Gur is an author, founder, and impact-driven entrepreneur at heart. After trading his daily grind for a life of his own daring design, he spent a decade pursuing 100 major life goals around the globe. His journey and most recent book, The Art of Fully Living, has led him to found Elevate Society.