This is a summary review of The Sell containing key details about the book.
What is The Sell About?
"The Sell" is a book that provides insights and strategies on how to be successful in sales by understanding the psychology of the buyer.
Blending personal stories and the expertise he's gained from his meteoric rise, The Sell is the modern guide to becoming successful. Featuring everything from the importance of intangible factors like personality and charm, to tips and tricks for preparing, persuading and negotiating, The Sell is a vital go-to book for anyone who wants to have an impact in his or her personal and professional life. No matter what your background is - sales rep, CEO or kitchen-table entrepreneur - this book will help you sell yourself or your brand, and lead a richer, more fulfilling life.
Summary Points & Takeaways from The Sell
Some key summary points and takeaways from the book includes:
* The Sell is a book that teaches how to sell effectively, regardless of product or industry.
* The book is divided into two parts, the first focuses on understanding the psychology of the customer, and the second focuses on the skills of effective selling.
* The author suggests that the key to successful selling is to build rapport and trust with the customer.
* The author emphasizes the importance of effective communication, including active listening, emotional intelligence, and understanding the customer's buying motives.
* The book also provides practical tips for overcoming objections, closing the sale, and following up with customers.
* The author suggests that successful salespeople possess a combination of knowledge, skills, and traits that enable them to build relationships and close deals.
Who is the author of The Sell?
Bruce Littlefield is an American author, businessman, actor, model, and TV contributor. He is regarded as an American "lifestyle authority". He has been called a "Modern Day Erma Bombeck", a "Garage Sale Guru", the "Flea Market King" and is featured as a "design and lifestyle guru" on Howdini.com.
Fredrik Eklund is a Swedish New York City-based real estate broker, a Bravo TV reality star, a former IT entrepreneur in his native Sweden, and the author of The Sell.
Book Details
What is a good quote from The Sell?
Top Quote: "Other people can smell nervousness and insecurities like a shark smells blood. These things can be cute on a first date but never when you're asking people to trust you in business or with the largest financial decision of their lives." - The Sell Quotes, Fredrik Eklund
What do critics say?
Here's what one of the prominent reviewers had to say about the book: "With The Sell, Fredrik Eklund has created the modern day How to Win Friends and Influence People. If you're looking for how to achieve success in the 21st Century, the answer is in your hands." — Tom Doctoroff, CEO, J. Walter Thompson, and Bestselling Author of Twitter is Not a Strategy
* The editor of this summary review made every effort to maintain information accuracy, including any published quotes, chapters, or takeaways. If you're interested in furthering your personal development, I invite you to check out my list of favorite personal development books page. On this page, you'll find a curated list of books that have personally impacted my life, each with a summary and key lessons.
Chief Editor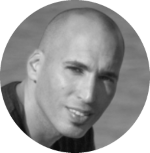 Tal Gur is an author, founder, and impact-driven entrepreneur at heart. After trading his daily grind for a life of his own daring design, he spent a decade pursuing 100 major life goals around the globe. His journey and most recent book, The Art of Fully Living, has led him to found Elevate Society.