The Silent Language of Leaders: Summary Review
This is a summary review of The Silent Language of Leaders containing key details about the book.
What is The Silent Language of Leaders About?
"The Silent Language of Leaders" explores the importance of nonverbal communication and its impact on leadership, discussing how leaders can use body language, tone, and other forms of nonverbal communication to effectively convey their message and build trust with their team.
The Silent Language of Leaders will show readers how to take advantage of the most underused skills in the leadership toolkit—nonverbal skills—to improve their credibility and stay ahead of the curve. In The Silent Language of Leaders, Goman explains that personal space, physical gestures, posture, facial expressions, and eye contact communicate louder than words and, thus, can be used strategically to help leaders manage, motivate, lead global teams, and communicate clearly in the digital age.
Summary Points & Takeaways from The Silent Language of Leaders
Some key summary points and takeaways from the book includes:
* The importance of nonverbal communication in leadership and how it affects relationships and decision-making.
* The role of body language, tone of voice, and facial expressions in conveying leadership presence and authority.
* The impact of culture on nonverbal communication and the need for leaders to understand cultural differences.
* The power of silence and pauses in communication and how to use them effectively.
* The use of touch as a tool for building trust and connection.
* The importance of adapting nonverbal communication to different situations and audiences.
* The role of empathy in leadership and how to use nonverbal cues to show empathy and emotional intelligence.
Who is the author of The Silent Language of Leaders?
Carol Kinsey Goman, president of Kinsey Consulting Services, is an international speaker whose engaging and highly practical programs are designed to have an immediate impact on people's professional lives.
Book Details
Print length: 288 pages
Genre: Business, Leadership, Nonfiction
The Silent Language of Leaders Chapters
Chapter 1:Leadership At A Glance: How People Read The Body Language Of Leaders
Chapter 2:Negotiation: Reading And Using Body Language To Your Advantage
Chapter 3:Leading Change: The Nonverbal Key To Effective Change Management
Chapter 4:Collaboration: Body Language Cues For Inclusion
Chapter 5:Communicating Virtually And Face-To-Face: Close Encounters Of The Business Kind
Chapter 6:He Leads, She Leads: Gender And The Body Language Of Leaders
Chapter 7:Working With Global Teams: Body Language In A Multicultural World
Chapter 8:International Body Language: Input From Twelve Experts
Chapter 9:The Nonverbal Future Of Leadership: New Generations And New Technology
What is a good quote from The Silent Language of Leaders?
Top Quote: "The next time your opponent presents a written document for you to read, resist the temptation to look at it. Instead, ask him to tell you what it says, and watch his body language as he does. You'll learn so much more." - The Silent Language of Leaders Quotes, Carol Kinsey Goman
* The editor of this summary review made every effort to maintain information accuracy, including any published quotes, chapters, or takeaways. If you're interested in enhancing your personal growth, I suggest checking out my list of favorite self-development books. These books have been instrumental in my own personal development and I'm confident they can help you too.
Chief Editor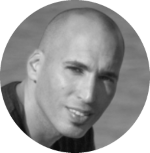 Tal Gur is an author, founder, and impact-driven entrepreneur at heart. After trading his daily grind for a life of his own daring design, he spent a decade pursuing 100 major life goals around the globe. His journey and most recent book, The Art of Fully Living, has led him to found Elevate Society.