The Storytelling Animal: Summary Review
This is a summary review of The Storytelling Animal containing key details about The Storytelling Animal.
What is The Storytelling Animal About?
The Storytelling Animal is a book by Jonathan Gottschall that explores the science behind why humans are wired to tell stories. The author argues that storytelling is a fundamental part of our biology, and it plays a crucial role in how we think, feel, and interact with the world around us.

ELEVATE
Free Resource: A step-by-step blueprint to help you set and realize big dreams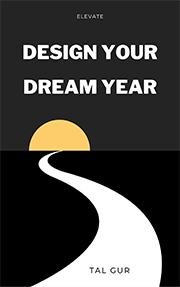 In The Storytelling Animal, the author offers the first unified theory of storytelling. He argues that stories help us navigate life's complex social problems—just as flight simulators prepare pilots for difficult situations. Storytelling has evolved, like other behaviors, to ensure our survival. Drawing on the latest research in neuroscience, psychology, and evolutionary biology, the author tells us what it means to be a storytelling animal.
Summary Points & Takeaways from The Storytelling Animal
Some key summary points and takeaways from the book include:
* Storytelling is a Universal Phenomenon: Storytelling is not limited to a particular culture or geographic location. It is a fundamental part of human nature and is present in all societies.
* Storytelling is an Evolutionary Advantage: Storytelling has evolved over time to serve as a survival tool for humans. It helps us to understand our place in the world, make sense of complex information, and relate to others.
* Stories Shape Our Worldview: Our personal stories shape the way we see the world, and the stories we hear from others help us to understand our place in the world.
* Stories Help Us Connect with Others: Storytelling is a way for humans to connect with each other and form bonds. By sharing stories, we can build empathy and understanding with others.
* Stories are Powerful Tools for Persuasion: Stories have the ability to influence our thoughts, emotions, and behavior. They are powerful tools for persuasion and can be used to motivate people to take action.
* Overall, The Storytelling Animal highlights the important role that storytelling plays in our lives and how it shapes our understanding of the world.
Who is the author of The Storytelling Animal?
Jonathan Gottschall is an American literary scholar specializing in literature and evolution. He holds the title of Research Fellow in the English department of Washington & Jefferson College in Pennsylvania. He is the author or editor of seven books.
Book details
Print length: 248 pages
Genre: Nonfiction, Psychology, Writing
What are the chapters in The Storytelling Animal?
Chapter 1 The witchery of story
Chapter 2 The riddle of fiction
Chapter 3 Hell is story-friendly
Chapter 4 Night story
Chapter 5 The mind is a storyteller
Chapter 6 The moral of the story
Chapter 7 Ink people change the world
Chapter 8 Life stories
Chapter 9 The future of story
What is a good quote from The Storytelling Animal?
Top Quote: "We are, as a species, addicted to story. Even when the body goes to sleep, the mind stays up all night, telling itself stories." (Meaning) - The Storytelling Animal Quotes, Jonathan Gottschall
What do critics say?
Here's what one of the prominent reviewers had to say about the book: "Story is not the icing, it's the cake! Gottschall eloquently tells you 'how come' in his well researched new book." — Peter Guber, CEO, Mandalay Entertainment and author of the #1 New York Times bestseller, Tell To Win

ELEVATE
Free Resource: 1000+ SMART goal ideas to inspire you create your life goals list.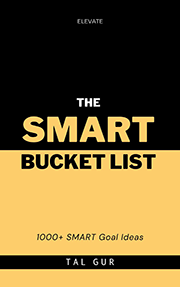 * The editor of this summary review made every effort to maintain information accuracy, including any published quotes, chapters, or takeaways. If you're interested in furthering your personal growth, you may want to explore my list of favorite self-improvement books. These books, which have had a significant impact on my life, are carefully curated and come with summaries and key lessons.
Chief Editor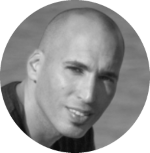 Tal Gur is an author, founder, and impact-driven entrepreneur at heart. After trading his daily grind for a life of his own daring design, he spent a decade pursuing 100 major life goals around the globe. His journey and most recent book, The Art of Fully Living, has led him to found Elevate Society.