The Stuff of Thought: Summary Review
This is a summary review of The Stuff of Thought containing key details about The Stuff of Thought.
What is The Stuff of Thought About?
"The Stuff of Thought: Language as a Window into Human Nature" by Steven Pinker is a book that explores the relationship between language and human thought.

ELEVATE
Free Resource: A step-by-step blueprint to help you set and realize big dreams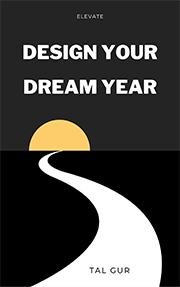 In The Stuff of Thought, the author analyzes how our words relate to thoughts and to the world around us and reveals what this tells us about ourselves. He argues that language provides a window into human nature, and that "analyzing language can reveal what people are thinking and feeling."
Summary Points & Takeaways from The Stuff of Thought
Some key summary points and takeaways from the book include:
* Language is a window into the human mind: Pinker argues that the way we use language can reveal a great deal about our thought processes, beliefs, and emotions.
* Words have a powerful influence on our thoughts: The words we choose to describe things, as well as the way we use them, can have a significant impact on how we think and feel about those things.
* Grammar reflects underlying thought patterns: Pinker argues that the grammar of a language is a reflection of the underlying thought patterns of its speakers.
* The mind has innate language-specific abilities: Pinker argues that the human mind has an innate capacity for language that is specific to our species.
* Culture shapes the way we use language: The way we use language is heavily influenced by the culture in which we are raised, as well as by historical and social factors.
* Words and language can be used to manipulate thought: Pinker argues that words and language can be used as tools to manipulate and control people's thoughts, emotions, and beliefs.
Who is the author of The Stuff of Thought?
Steven Arthur Pinker is a Canadian-American cognitive psychologist, psycholinguist, popular science author and public intellectual. He is an advocate of evolutionary psychology and the computational theory of mind.
Book details
Print length: 499 pages
Genre: Nonfiction, Science, Psychology
What are the chapters in The Stuff of Thought?
Chapter 1: Words and Worlds
Chapter 2: Down the Rabbit Hole
Chapter 3: Fifty Thousand Innate Concepts (and other Radical Theories of
Language and Thought)
Chapter 4: Cleaving the Air
Chapter 5: The Metaphor Metaphor
Chapter 6: What?s In a Name?
Chapter 7: The Seven Words You Can?t Say on Television
Chapter 8: Games People Play
Chapter 9: Escaping the Cave
What do critics say?
Here's what one of the prominent reviewers had to say about the book: "Engaging and provocative...filled with humor and fun." — Douglas Hofstadter, Los Angeles Times
* The editor of this summary review made every effort to maintain information accuracy, including any published quotes, chapters, or takeaways. If you're interested in enhancing your personal growth, I suggest checking out my list of favorite self-development books. These books have been instrumental in my own personal development and I'm confident they can help you too.
Chief Editor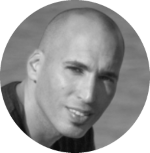 Tal Gur is an author, founder, and impact-driven entrepreneur at heart. After trading his daily grind for a life of his own daring design, he spent a decade pursuing 100 major life goals around the globe. His journey and most recent book, The Art of Fully Living, has led him to found Elevate Society.