There have to be reasons that you get up in the morning and you want to live.
What's the meaning of this quote?
Quote Meaning: This quote emphasizes the importance of finding purpose, motivation, and reasons to embrace each new day with a sense of vitality and enthusiasm. It suggests that having meaningful reasons to wake up in the morning is essential for a fulfilling and purposeful life.
The quote implies that mere existence is not enough; we need a sense of purpose and drive to truly feel alive. It encourages us to reflect on the reasons that inspire us, ignite our passion, and give us a sense of direction and fulfillment. These reasons can vary from person to person and may include personal goals, aspirations, relationships, contributions to society, or the pursuit of passions and interests.

ELEVATE
Free Resource: A step-by-step blueprint to help you set and realize big dreams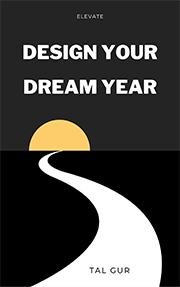 By acknowledging the need for reasons to live, the quote encourages individuals to actively seek out and cultivate those reasons in their lives. It inspires self-reflection and introspection to identify what truly matters to us and what brings us joy, meaning, and a sense of purpose. It suggests that by aligning our actions and choices with our reasons for living, we can lead more fulfilling and purpose-driven lives.
Furthermore, the quote acknowledges that finding reasons to live is a dynamic and ongoing process. It suggests that as we grow, evolve, and experience different stages of life, our reasons may change or evolve as well. It encourages us to regularly reassess and reevaluate our motivations and adjust our focus accordingly.
Who said the quote?
The quote "There have to be reasons that you get up in the morning and you want to live. " was said by Elon Musk (Bio / Quotes). Elon Musk is a South African-born American entrepreneur, inventor, and engineer who is best known for his work with SpaceX, Tesla, and PayPal.
Chief Editor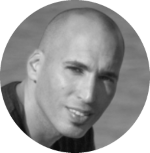 Tal Gur is an author, founder, and impact-driven entrepreneur at heart. After trading his daily grind for a life of his own daring design, he spent a decade pursuing 100 major life goals around the globe. His journey and most recent book, The Art of Fully Living, has led him to found Elevate Society.