Thoughts are fine when you don't confuse them with who you are, and then thoughts are not a problem.
What's the meaning of this quote?
Quote Meaning: This quote speaks to the importance of recognizing the nature of thoughts and their relationship to our sense of self. Thoughts are a natural aspect of the human mind, constantly arising and passing away. They can be informative, creative, and helpful in many ways. However, problems arise when we mistakenly identify ourselves with our thoughts, believing that they define who we are.
When we become entangled in our thoughts and mistake them for our true identity, we can easily get caught up in negative thinking patterns, self-doubt, and self-judgment. This identification with thoughts can lead to a sense of limitation and suffering, as our well-being becomes contingent upon the content and quality of our thoughts.

ELEVATE
Free Resource: A step-by-step blueprint to help you set and realize big dreams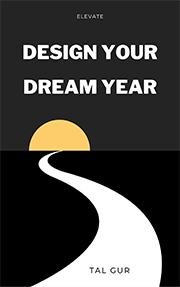 The quote suggests that thoughts are not inherently problematic when we don't confuse them with our true essence. By recognizing thoughts as passing mental events, we can observe them with a sense of detachment and perspective. We can acknowledge their presence without becoming consumed by them or attaching undue significance to them.
When we cultivate awareness and understand that thoughts are not the core of who we are, we create space for greater clarity, peace, and freedom. We can choose which thoughts to engage with and which ones to let go, allowing us to navigate life's challenges with greater equanimity and resilience. By disentangling ourselves from the grip of thought identification, we open ourselves up to a deeper sense of self and a more liberated experience of life.
Who said the quote?
The quote "Thoughts are fine when you don't confuse them with who you are, and then thoughts are not a problem." was said by Eckhart Tolle (Bio / Quotes). Eckhart Tolle is a spiritual teacher and author who is best known for his book "The Power of Now.
Chief Editor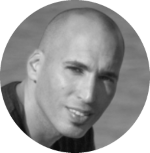 Tal Gur is an author, founder, and impact-driven entrepreneur at heart. After trading his daily grind for a life of his own daring design, he spent a decade pursuing 100 major life goals around the globe. His journey and most recent book, The Art of Fully Living, has led him to found Elevate Society.