The online world is merely a snapshot. The bigger picture is always behind the screen.
The online world has become a prominent aspect of our lives. We are surrounded by screens, devices, and the internet that connects us with others. But, is this virtual world a true reflection of our reality?
The truth is that the online world is merely a snapshot. It captures a moment, an idea, or a feeling, but it can never depict the whole picture. Behind the screen, there are hidden realities, unspoken truths, and personal struggles that are not visible to the naked eye.
We have become accustomed to presenting a curated version of ourselves online. We showcase our best moments, our achievements, and our happy faces. However, we forget that behind every post, there is a story that is not being told. We don't see the tears that were shed, the struggles that were overcome, or the failures that were faced. Instead, we see a polished version of ourselves that we want others to see.
Moreover, the online world is filled with bots and fakeness. We are bombarded with information that is designed to manipulate us. We must learn to navigate through this virtual minefield with caution and skepticism. We must question the sources of information, fact-check, and be mindful of our own biases.
The online world is merely a snapshot. It can never capture the full picture of our reality. We must remember that the bigger picture is always behind the screen, waiting for us to discover it.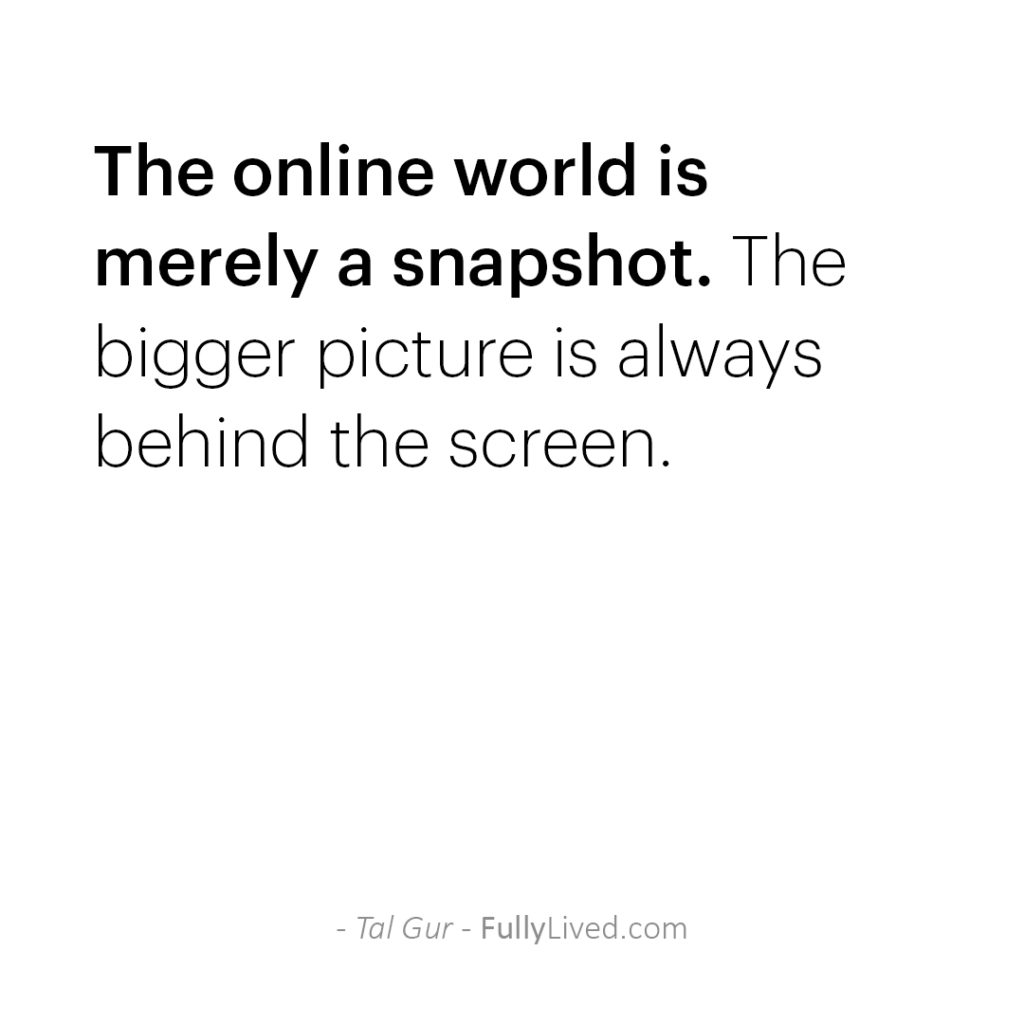 ***
* To gain more inspiration and motivation for your personal growth journey, I recommend visiting my SMART goals page, which offers a wide range of goal ideas to help you establish new aspirations and achieve greater success in life. This list was crucial in the development of my own life goals list, consisting of 100 goals that I pursued for ten years.
Chief Editor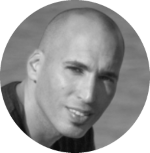 Tal Gur is an author, founder, and impact-driven entrepreneur at heart. After trading his daily grind for a life of his own daring design, he spent a decade pursuing 100 major life goals around the globe. His journey and most recent book, The Art of Fully Living, has led him to found Elevate Society.