To realize that you are not your thoughts is when you begin to awaken spiritually.
What's the meaning of this quote?
Quote Meaning: This quote encapsulates the idea that true spiritual awakening begins with the recognition that one's thoughts and beliefs are not synonymous with their identity or essence. It suggests that there is a deeper aspect of oneself beyond the transient and often fluctuating nature of thoughts.
By stating that "you are not your thoughts," the quote highlights the need to detach from the constant stream of thoughts and mental chatter that occupies the mind. It implies that our true essence, consciousness, or spirit exists beyond the realm of thoughts and can be discovered through self-reflection and introspection.

ELEVATE
Free Resource: A step-by-step blueprint to help you set and realize big dreams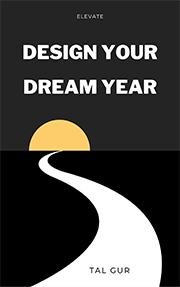 The quote suggests that by realizing the distinction between the observer of thoughts and the thoughts themselves, individuals can begin to awaken to a deeper level of awareness. This awakening opens the door to expanded consciousness, inner peace, and spiritual growth.
Who said the quote?
The quote "To realize that you are not your thoughts is when you begin to awaken spiritually." was said by Eckhart Tolle (Bio / Quotes). Eckhart Tolle is a spiritual teacher and author who is best known for his book "The Power of Now.
Chief Editor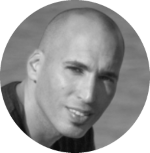 Tal Gur is an author, founder, and impact-driven entrepreneur at heart. After trading his daily grind for a life of his own daring design, he spent a decade pursuing 100 major life goals around the globe. His journey and most recent book, The Art of Fully Living, has led him to found Elevate Society.