This is a summary review of Traffic containing key details about Traffic.
What is Traffic About?
"Traffic: Why We Drive the Way We Do (and What It Says About Us)" is a book by Tom Vanderbilt that explores the social, psychological, and cultural factors that shape our behavior on the road.
Traffic shows that driving is about far more than getting from A to B, it's actually the key to deciphering human nature and well, pretty much everything. From the etiquette of horn-honking to bumper stickers you should avoid, from gridlock in ancient Rome to why getting rid of road signs actually reduces accidents, Traffic will change the way you see yourself, and other people (and not just through your windscreen).
Summary Points & Takeaways from Traffic
Some key summary points and takeaways from the book include:
* Understanding traffic psychology: Vanderbilt delves into the various psychological factors that influence our driving behavior, including perception, attention, emotions, and motivation.
* The impact of design: The author discusses how the design of roads, intersections, and other elements of the built environment can impact traffic flow and safety.
* The role of culture: Vanderbilt explores the cultural differences in driving behavior around the world, and how these differences can be explained by cultural values, norms, and beliefs.
* The influence of technology: The author examines the ways in which technology, such as navigation systems and traffic information services, can both help and hinder our driving experience.
* The future of transportation: Vanderbilt concludes by discussing the potential impact of new technologies, such as self-driving cars, on the future of transportation and how we might adapt to these changes.
* The book provides a comprehensive look at the complex and multifaceted factors that influence our behavior on the road and offers valuable insights into the ways in which we can improve the safety and efficiency of our transportation systems.
Who is the author of Traffic?
Tom Vanderbilt is an American journalist, blogger, and author of the best-selling book, Traffic: Why We Drive the Way We Do. His traffic book was published on November 13 2009, made in various parts of the world: some like Barcelona Spain, Mexico City, New York United States, Tokyo Japan, etc.
Book details
Print length: 402 pages
Genre: Nonfiction, Psychology, Science
What are the chapters in Traffic?
Chapter 1 Why Does the Other Lane Always Seem Faster?
Chapter 2 Why You're Not as Good a Driver as You Think You Are
Chapter 3 How Our Eyes and Minds Betray Us on the Road
Chapter 4 Why Ants Don't Get into Traffic Jams (and Humans Do): On Cooperation as a Cure for Congestion
Chapter 5 Why Women Cause More Congestion Than Men (and Other Secrets of Traffic)
Chapter 6 Why More Roads Lead to More Traffic (and What to Do About It)
Chapter 7 When Dangerous Roads Are Safer
Chapter 8 How Traffic Explains the World: On Driving with a Local Accent
Chapter 9 What's Risky on the Road and Why
What is a good quote from Traffic?
Top Quote: "The way humans hunt for parking and the way animals hunt for food are not as different as you might think." (Meaning) - Traffic Quotes, Tom Vanderbilt
What do critics say?
Here's what one of the prominent reviewers had to say about the book: "A surprising, enlightening look at the psychology of human beings behind the steering wheels . . . Required reading for anyone applying for a driver's license." — The New York Times Book Review
* The editor of this summary review made every effort to maintain information accuracy, including any published quotes, chapters, or takeaways. If you're interested in furthering your personal growth, you may want to explore my list of favorite self-improvement books. These books, which have had a significant impact on my life, are carefully curated and come with summaries and key lessons.
Chief Editor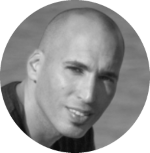 Tal Gur is an author, founder, and impact-driven entrepreneur at heart. After trading his daily grind for a life of his own daring design, he spent a decade pursuing 100 major life goals around the globe. His journey and most recent book, The Art of Fully Living, has led him to found Elevate Society.