This page features a list of travel goals and bucket ideas. Some of the travel destinations include tropical beaches, big cities, energetic festivals, and natural wonders. I created this list while pursuing my 100 life goals around the world, in hopes that it will inspire others to write their list and start living their dream life.
An important note before scrolling down:
The list below includes 271 travel bucket list ideas, but if you're looking for a bigger list then download my book, The SMART Bucket List.
It includes a list of 1000+ SMART goal ideas from various categories, such as fitness, travel, personal growth, and more. Each goal is crafted to meet the SMART criteria, making it a valuable resource for anyone looking to create a truly actionable goal list.
Click here to download it for FREE. Additionally, you'll get my Design Your Dream Year workbook, containing a proven step-by-step action plan to check off those big goals on your list.
Get Your Guides For FREE
***
One more thing, if you decide to take part in any of the activities listed below, you do so entirely at your own risk. Some of the bucket list ideas listed here can be risky, so seek out guidance if you decide to try them.
With this in mind, let's rock and roll!!
Travel Bucket List Ideas
Here is a detailed list of some of my favorite travel bucket ideas: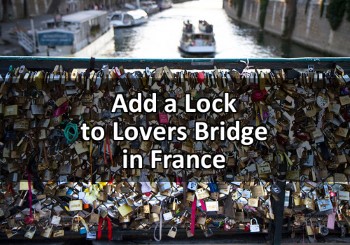 Idea 1. Add a Lock to Lovers Bridge in France - (* The Lovers Bridge in Paris is a popular pedestrian bridge known for its steel grid design and historic location near the Louvre Museum, but it has been controversial due to the practice of attaching locks, which can be damaging and is often discouraged or prohibited by city officials.)
Idea 2. Coast-to-Coast Train Trip - (* Booking a coast-to-coast train trip in advance is a must for a fun and convenient way to see a country, but you should also familiarize yourself with schedules, routes, and amenities for the best trip experience, especially during peak travel times.)
Idea 3. Coast-To-Coast Road Trip - (* Taking a coast-to-coast road trip across the US can be an exciting adventure, but it's important to plan ahead with a reliable vehicle, budget, emergency kit, and communication plan, and always drive safely.)
Idea 4. Couchsurfing in 10 countries - (* Couchsurfing connects travelers with locals who host them for free for a more authentic and affordable travel experience, but it's important for travelers to communicate with their hosts and respect their rules and expectations as it's not a traditional accommodation service.)
Idea 5. Couchsurfing as a host -(* Hosting through Couchsurfing can be a rewarding experience for those who enjoy meeting new people and sharing their culture and way of life with travelers. As a host, you can offer a couch, a spare room, or even just a place to pitch a tent in your backyard to travelers who are looking for an affordable and authentic way to experience your city or region.)
Idea 6. Cross the Canadian Border -(* It is a good idea to check the requirements for entry into Canada before you travel, as the rules can change from time to time. You can find information about the documents you need to travel to Canada on the Government of Canada's website.)
Idea 7. Cross the Equator - (* Crossing the equator involves traveling from one hemisphere to the other and can be done by various modes of transportation, from car/bus/train in nearby countries to flying to a country near the equator and continuing your journey by land if you're farther away.)
Idea 8. Cross the Nile River - (* Crossing the Nile River can be done by car, bus, on foot, ferry, or boat depending on your location and mode of transportation, but it's important to research the options and be prepared for potential challenges like strong currents or changing water levels.)
Idea 9. Cross the Panama Canal - (* Crossing the Panama Canal can be done by ship through a canal transit tour or by land through the Centenario Bridge or the Bridge of the Americas for vehicles.)
Idea 10. Cross USA By Car - (* Crossing the US by car is a fun adventure that lets you see different landscapes and cultures, with popular routes like Route 66 from Chicago to Santa Monica and the historic Lincoln Highway from NYC to SF.)
More Travel Bucket List Ideas: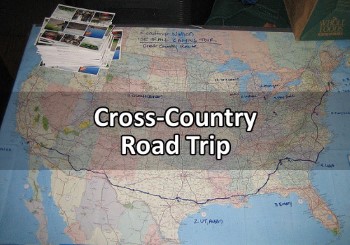 11. Cross-Country Road Trip
12. Cross-Country Road Trip With Friends
13. Cruise Around the Whitsundays
14. Cruise Around the World
15. Cruise Mexico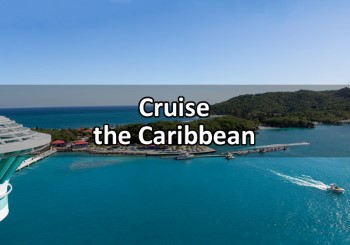 16. Cruise the Caribbean
17. Cruise the South Pacific Islands
18. Cruise to Alaska
19. Cruise to Antarctica
20. Do an Antarctic Tour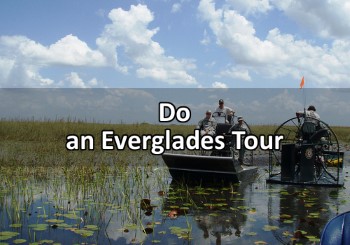 21. Do an Everglades Tour
22. Do an Interrail Trip
23. Do Handstands all Over the World
24. Do the Appalachian Trail
25. Do the Bull Run in Pamplona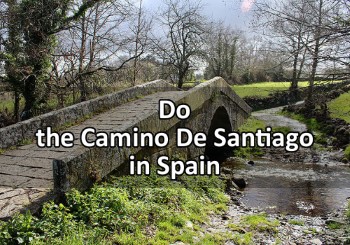 26. Do the Camino De Santiago in Spain
27. Do the Grand Southern Trip - LA to NY
28. Do the Great New Zealand Bike Ride
29. Do the Great Victorian Bike Ride
30. Do the Inca Trail to Machu Picchu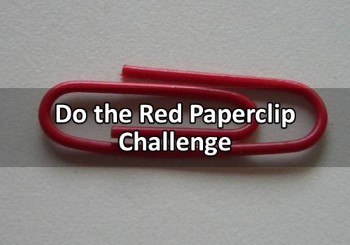 31. Do the Red Paperclip Challenge
32. Drive Across Canada in a RV
33. Drive Across the Golden Gate Bridge
34. Drive Across Western Europe
35. Drive Along Route 66
36. Drive Along the Great Ocean Road
37. Drive Along the Pacific Coast Highway
38. Drive Around Australia
39. Drive from Home to the East Coast
40. Drive the Hawaiian Coast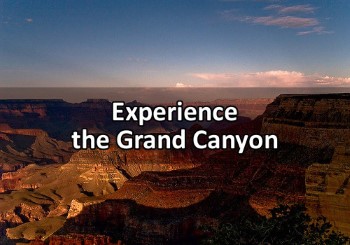 41. Experience the Grand Canyon
42. Experience the Living Root Bridges
43. Explore Africa
44. Explore Asia and the Far East
45. Explore Australia and New Zealand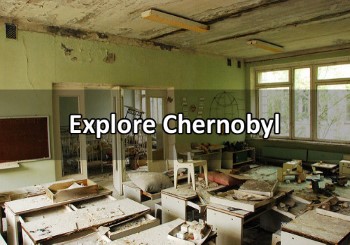 46. Explore Chernobyl
47. Explore Ethiopia
48. Explore Europe
49. Explore Kauai
50. Explore L'aquatic Paradis in Barcelona
***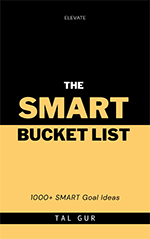 Elevate Your Goals
Click here to get 'The SMART Bucket List' for FREE — It includes a list of 1000+ SMART goal ideas from various categories, such as fitness, travel, personal growth, and more. Additionally, you'll get my Design Your Dream Year workbook, containing a proven step-by-step action plan to check off those big goals on your list.
***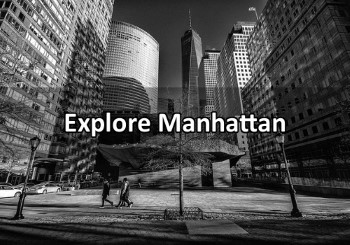 51. Explore Manhattan
52. Explore Petra
53. Explore Pripyat, Ukraine
54. Explore Shivering Sands Army Fort
55. Explore the Amazon Rainforest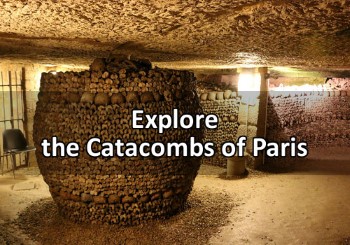 56. Explore the Catacombs of Paris
57. Explore the Desert on a Camel Safari in India
58. Explore the Galapagos Islands
59. Get a Lei in Hawaii
60. Get a Self Portrait in Italy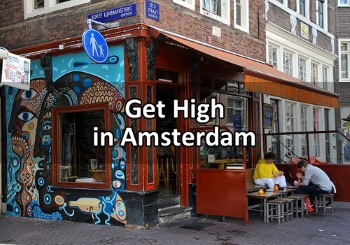 61. Get High in Amsterdam
62. Get Lost in a Foreign Country
63. Go Backpacking Through Europe
64. Go Clubbing in Miami
65. Go For a Swim in the Blue Ocean at the Maldives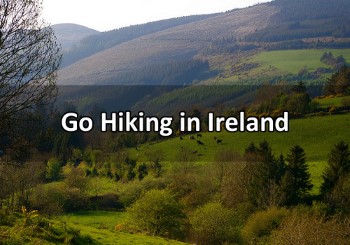 66. Go Hiking in Ireland
67. Go Horseback Riding in Swan Valley, Montana
68. Go Horseback riding in Texas
69. Go Husky Dog Sledding in Alaska
70. Go on a Gondola in Venice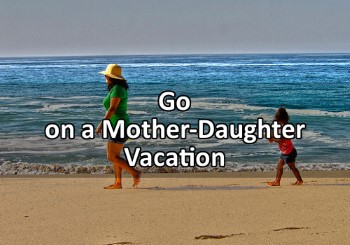 71. Go on a Mother-Daughter Vacation
72. Go on a Pilgrimage to Santiago De Compostela
73. Go on a Random Road Trip
74. Go on a Real African Safari
75. Go on a Tour of the Gothic Cathedrals of Europe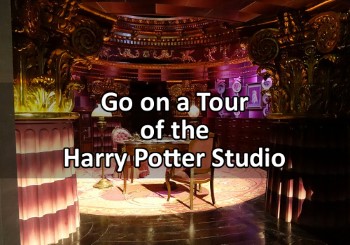 76. Go on a Tour of the Harry Potter Studio
77. Go See Nightwish in Finland
78. Go See the Summer Olympics
79. Go Shopping in Milan
80. Go Shopping in New York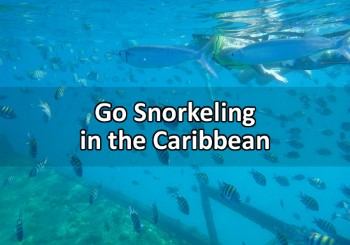 81. Go Snorkeling in the Caribbean
82. Go Spelunking in the Ape Caves
83. Go Swimming in the Dead Sea
84. Go to a Big Medieval Fair
85. Go to a Big Rock-Concert Abroad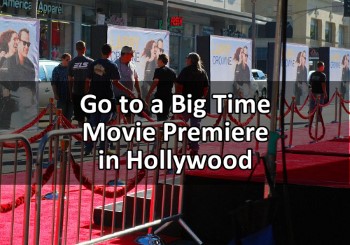 86. Go to a Big Time Movie Premiere in Hollywood
87. Go to a Cherry Blossom Festival in Japan
88. Go to an English Pub
89. Go to an International Football Tournament
90. Go to Barbados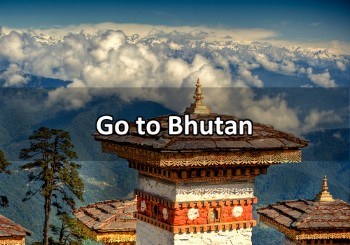 91. Go to Bhutan
92. Go to Brazil
93. Go to Burning Man
94. Go to China During Chinese New Year
95. Go to Colorado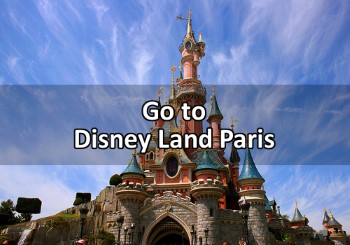 96. Go to Disney Land Paris
97. Go to Dollywood
98. Go to Egypt
99. Go to Fern Canyon
100. Go to Florida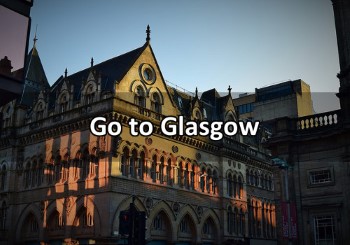 101. Go to Glasgow
102. Go to Hawaii
103. Go to Hungary
104. Go to India
105. Go to Italy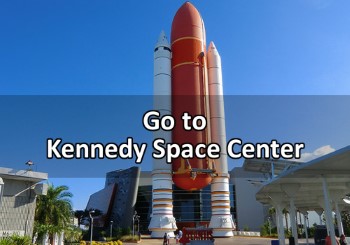 106. Go to Kennedy Space Center
107. Go to Machu Picchu
108. Go to Mauritius
109. Go to Milan
110. Go to Moscow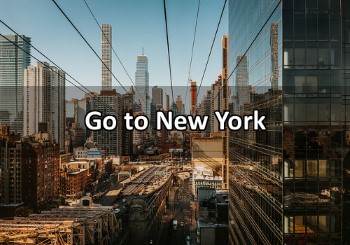 111. Go to New York
112. Go to New Zealand
113. Go to Norway
114. Go to Oslo
115. Go to Paris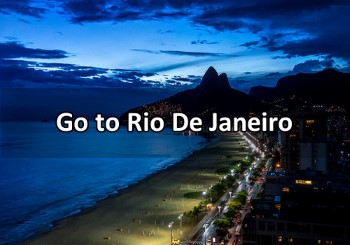 116. Go to Rio De Janeiro
117. Go to San Diego
118. Go to Sea World
119. Go to South Africa
120. Go to Tahiti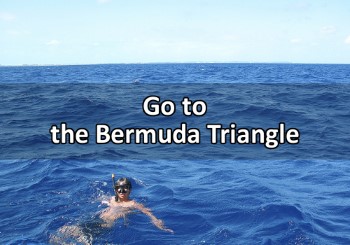 121. Go to the Bermuda Triangle
122. Go to the Crystal Cave in Mexico
123. Go to the Eurovision Song Contest
124. Go to the Lighting of the Christmas Tree in Rockefeller Center
125. Go to the Mall of America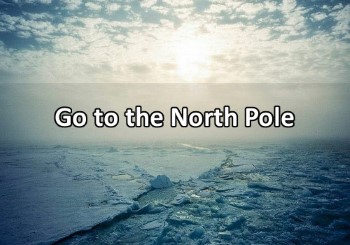 126. Go to the North Pole
127. Go to the Rocky Mountains
128. Go to the Sydney Opera House
129. Go to the Top of Pike's Peak
130. Go to the Top of the Leaning Tower of Pisa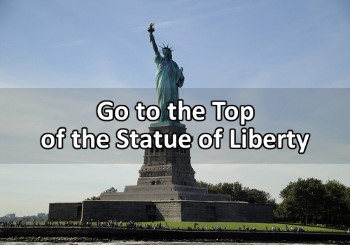 131. Go to the Top of the Statue of Liberty
132. Hitchhike Trough Europa
133. Horseback Riding Through Zimbabwe
134. Ice Skate at Rockefeller Center
135. Island Hopping in Thailand
136. Jet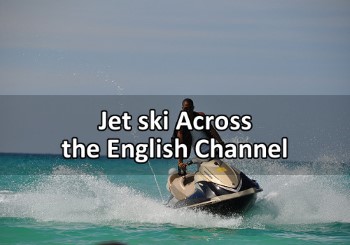 ski Across the English Channel
137. Live Abroad For at Least 6 Months
138. Live in an Ashram in India
139. Live in Bali For a While
140. Live in California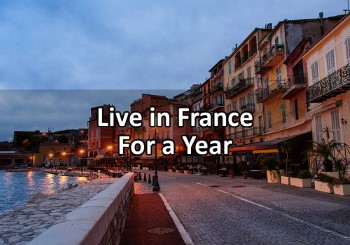 141. Live in France For a Year
142. Participate in the Rickshaw Run
143. Pass Through the Suez Canal
144. Relax in Hot Springs in Iceland
145. Ride a Bike Through Paris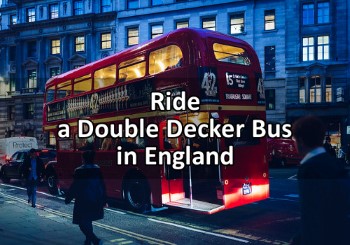 146. Ride a Double Decker Bus in England
147. Ride a Motorcycle Across Europe
148. Ride a Train Across Canada
149. Ride in a Limo Through NYC
150. Ride on the Orient Express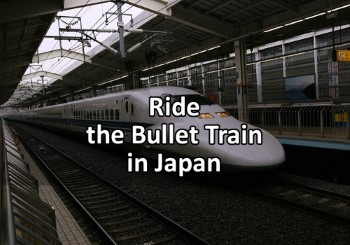 151. Ride the Bullet Train in Japan
152. Ride the London Underground
153. Road Trip Through Scandinavia
154. Sail on the Nile River
155. Sail the Mediterranean
156. Sail Through the Bermuda Triangle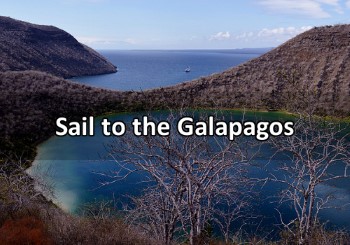 157. Sail to the Galapagos
158. Scuba Dive During a Full Moon
159. Scuba Dive in the Great Barrier Reef
160. See a Football Match at the Nou Camp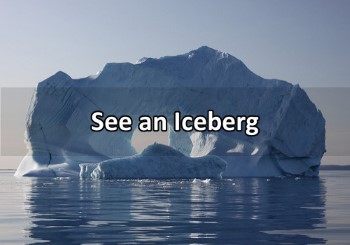 161. See an Iceberg
162. See Jerusalem
163. See Niagara Falls
164. See Pearl Harbor
165. See Stonehenge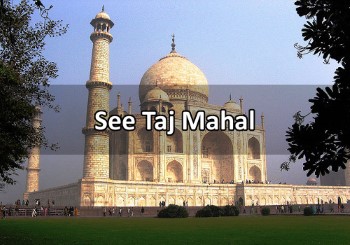 166. See Taj Mahal
167. See the "Mona Lisa" Painting
168. See the Berlin Wall
169. See the Coliseum
170. See the Galapagos Islands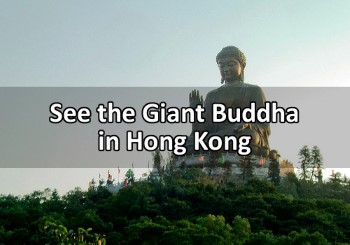 171. See the Giant Buddha in Hong Kong
172. See the Golden Gate Bridge in San Francisco
173. See the Great Wall of China
174. See the Hell Hole in the Karakum Desert
175. See the Hobbit Huts in New Zealand
176. See the Human Brain in Real Life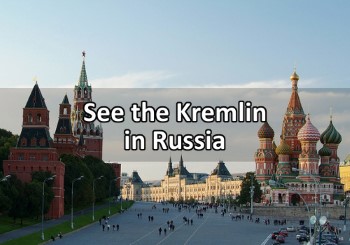 177. See the Kremlin in Russia
178. See the Leaning Tower of Pisa
179. See the Louvre
180. See the Midnight Sun in Norway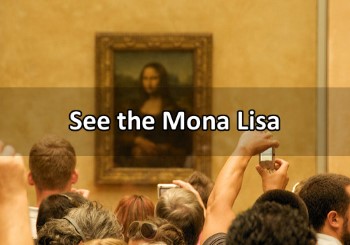 181. See the Mona Lisa
182. See the Paris Air Show
183. See the Parthenon in Athens
184. See the Perito Moreno Glacier in Argentina
185. See the Pope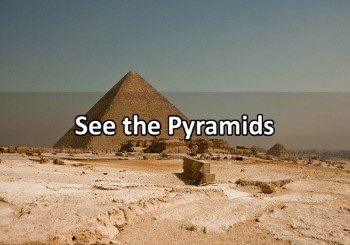 186. See the Pyramids
187. See the Redwoods
188. See the Ruins of Pompeii
189. See the Terracotta Soldiers in China
190. See the Tulips in Holland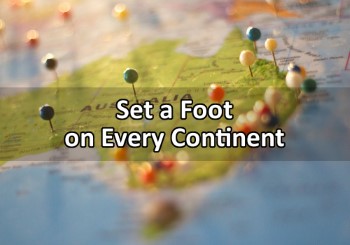 191. Set a Foot on Every Continent
192. Shop in Times Square
193. Shop on Black Friday
194. Sink in the Dead Sea
195. Ski a Black Diamond Trail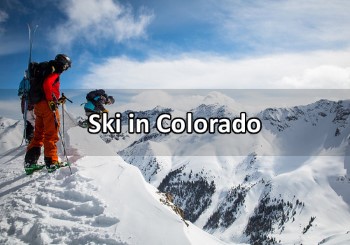 196. Ski in Colorado
197. Ski Whistler
198. Snorkel in a Coral Reef
199. Soak in a Japanese Onsen
200. Spend a Night in the Igloo Village in Finland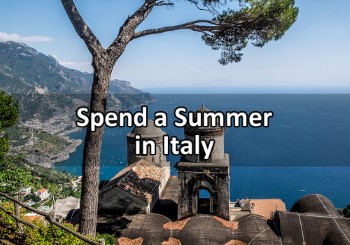 201. Spend a Summer in Italy
202. Spend a Weekend in Vegas
203. Spend a Weekend on Necker Island
204. Spend St. Patrick's Day in Ireland
205. Spend Time in the Amazon Rainforest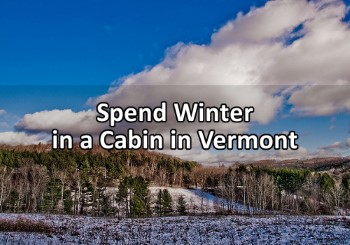 206. Spend Winter in a Cabin in Vermont
207. Stand on Kjeragbolten Rock in Norway
208. Stand on Top of the Hollywood Sign
209. Stay at the Poseidon Inn in Fiji
210. Stay at the Village of Oia, Santorini, Greece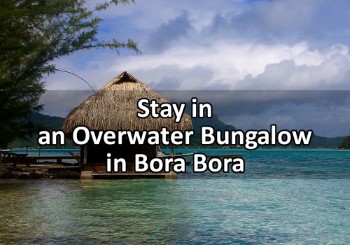 211. Stay in an Overwater Bungalow in Bora Bora
212. Surf in Costa Rica
213. Swim in the Blue Lagoon in Iceland
214. Swim in the Gulf of Mexico
215. Swim in the Mediterranean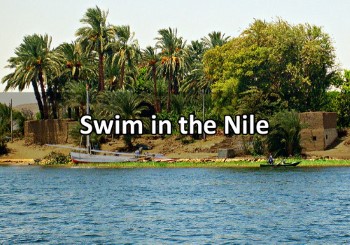 216. Swim in the Nile
217. Swim in the Red Sea
218. Take a Caribbean Cruise
219. Take a Cooking Class in India
220. Take a Cooking Class in Italy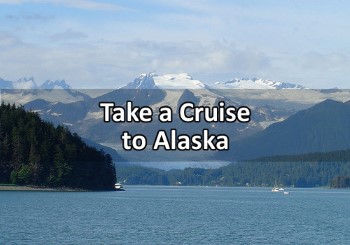 221. Take a Cruise to Alaska
222. Take a Helicopter Tour Over the Volcanoes in Hawaii
223. Take a Mineral Bath in Iceland
224. Take a Shot of Vodka in Red Square, Moscow
225. Take a Siesta in Spain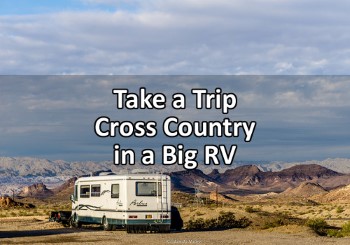 226. Take a Trip Cross Country in a Big RV
227. Top of Gibb's Lighthouse in Bermuda
228. Tour Sri Lanka
229. Tour Through Salar De Uyuni
230. Travel Abroad Alone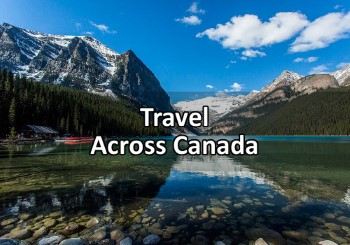 231. Travel Across Canada
232. Travel First Class
233. Travel on the Essequibo River
234. Travel the Silk Road
235. Travel Through the Greek Islands
236. Travel to Canada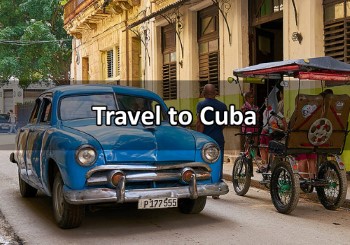 237. Travel to Cuba
238. Travel to the Caribbean
239. Trek Along the Amalfi Coast of Italy
240. Trek Mt. Bromo and Ijen Volcano, Indonesia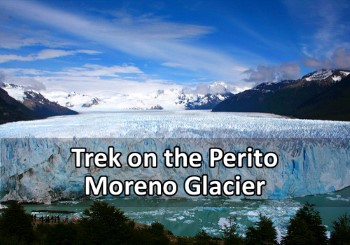 241. Trek on the Perito Moreno Glacier
242. Trek the Salcantay Route to Machu Picchu
243. Trek Through the Himalaya
244. Trek to Everest Base Camp
245. Trekking in New Zealand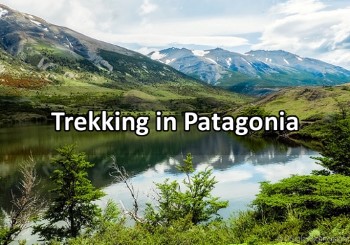 246. Trekking in Patagonia
247. Visit a Buddhist Monastery in Tibet
248. Visit Every Major US Landmark
249. Visit Every Museum in NYC
250. Visit Joshua Tree National Park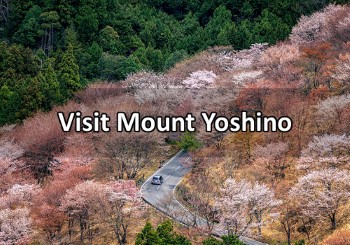 251. Visit Mount Yoshino
252. Visit New England During Fall
253. Visit Pearl Harbor
254. Visit Sagrada Familia in Barcelona
255. Visit Steve Irwin's Zoo in Australia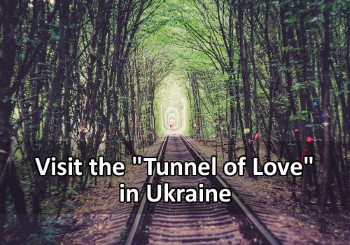 256. Visit the "Tunnel of Love" in Ukraine
257. Visit the Palace of Versailles
258. Visit the Red Light District in Amsterdam
259. Visit the Rockefeller Center
260. Visit Victoria Falls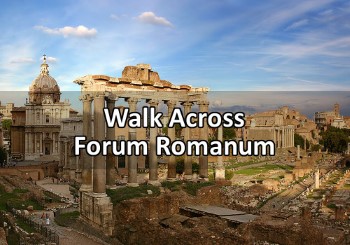 261. Walk Across Forum Romanum
262. Walk Across the Golden Gate Bridge
263. Walk Across the Shibuya Crossing in Tokyo
264. Walk on the Living Bridges in Meghalaya India
265. Walk the Skywalk at the Grand Canyon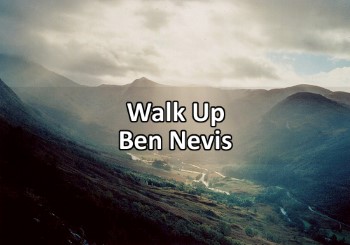 266. Walk Up Ben Nevis
267. Watch a Boston Red Sox Game at Fenway Park
268. Watch a Chicago Cubs Game at Wrigley Field
269. Watch a Cowboys Game in Dallas
270. Watch a Sumo Wrestling Match in Japan
271. Watch Fire Dancers in Hawaii
What is a Bucket List? A bucket list is a list of things to do before you die. It can be anything from skydiving, to exploring the world, or learning how to play the guitar. The idea of a bucket list comes from the idea that we only have one life and we should not wait until it's too late to try new things or accomplish our goals. Bucket lists are used as a way to remind us about what we want to accomplish in life while also reminding us that time is limited and we should not put off our dreams for too long.
Quick Tip For Creating Your Travel Bucket List: Start by writing down all the things that are important to you. You should write down personal goals, professional goals, and anything else that is significant for you. Then, pick the ones that are most important to you right now and make a plan to tackle them.
& What are some of the Top Travel Bucket List Destinations? The editors of the website "Big 7 Travel" surveyed its 1.5 million social medie audience and published a list of the world's top 50 bucket list destinations. Bali topped the list, but there were also some unexpected picks. Here is the full list: 1. Bali, Indonesia; 2. New Orleans; 3. Kerry, Ireland; 4. Marrakesh, Morocco; 5. Sydney, Australia; 6. The Maldives; 7. Paris, France; 8. Cape Town, South Africa; 9. Dubai, U.A.E; 10. Bora Bora, French Polynesia; 11. New York; 12. Dubrovnik, Croatia; 13. Edinburgh, Scotland; 14. Rome, Italy; 15. Paro Valley, Bhutan; 16. Jaipur, India; 17. Waikato, New Zealand; 18. Havana, Cuba; 19. Tokyo, Japan; 20. Antarctica; 21. Vancouver, Canada; 22. Los Angeles; 23. Kruger National Park, South Africa; 24. Santorini, Greece; 26. Singapore; 27. London, England; 28. Rio de Janeiro, Brazil; 29. Petra, Jordan; 30. Hong Kong; 31. Barbabos; 32. Amsterdam; 33. Santiago, Chile; 34. Cairo, Egypt; 35. Copenhagen, Denmark; 36. Seoul, Korea; 37. Laucala Island Resort, Fiji; 38. Providencia, Colombia; 39. Machu Picchu, Peru; 40. Virunga National Park, Democratic Republic of Congo; 41. Lisbon, Portugal; 42. Hanoi, Vietnam; 43. Hawaii; 44. Ibiza, Spain; 45. Beijing, China; 46. Budapest, Hungary; 47. Cinque Terre, Italy; 48. Buenos Aires, Argentina; 49. Las Vegas; 50: Matterhorn, Switzerland.
* Traveling can be a great way to explore new places, experience different cultures, and broaden your perspective. There are many different types of travel, such as solo travel, group travel, adventure travel, luxury travel, and more. Some people enjoy planning their own trips, while others prefer to book a tour or use a travel agent to handle the details. If you're planning to travel, there are a few key things to consider:
Destination: Decide where you want to go and what you want to do. Do some research and consider factors such as climate, culture, cost, and safety.
Transportation: Choose how you will get to your destination and how you will get around once you're there. Options include flying, driving, taking a train or bus, or using a combination of modes.
Accommodation: Decide where you will stay. Options include hotels, hostels, vacation rentals, or camping.
Budget: Determine how much money you have to spend and how you will pay for your trip. Consider costs such as airfare, transportation, accommodation, meals, activities, and souvenirs.
Itinerary: Plan out your activities and schedule. Consider what you want to see and do, and how much time you want to spend in each place.
It's a good idea to do your research and to be prepared for unexpected events, such as flight delays or changes in weather. It's also important to be respectful of local customs and cultures and to follow any laws or regulations in the places you visit.
***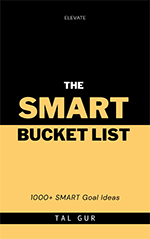 More Goal Ideas?
Click here to get 'The SMART Bucket List' for FREE — It includes a list of 1000+ SMART goal ideas from various categories, such as fitness, travel, personal growth, and more. Additionally, you'll get my Design Your Dream Year workbook, containing a proven step-by-step action plan to check off those big goals on your list.
***
Elevate Your Goals
Get 1000+ SMART Goal ideas + A proven step-by-step action plan to accomplish those goals on your list.
Enter your email below and my guides will be sent to you instantly for free